James P. Whelan, Ph.D.
Research Professor (Clinical Health)
Office
Psychology Building, Room 320
Office Hours
Please email to set up an appointment.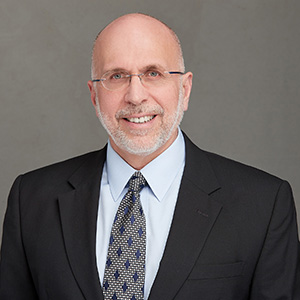 Education
B.A., LaSalle College
Ph.D., The University of Memphis
For more than 20 years, Dr. Whelan has directed The Institute for Gambling Education and Research (T.I.G.E.R.) and The U of M Gambling Clinic, an outpatient treatment center for those struggling with gambling addiction. Key to the Institute's work is a focus on the reciprocity between the research lab and the outpatient clinic. Over the years, his team has made significant contributions to the growing literature on gambling disorder prevention, assessment, and treatment. The Institute has received continuous external funding since 2005.
Dr. Whelan is currently accepting applications for graduate students for Fall 2023.
Current research projects center on the following broad questions:
Creating and disseminating an evidence-based system of care to reduce the risk of gambling-related harm.
Understanding the etiology of gambling problems including an individual's awareness of a problem and motivation to seek treatment
Exploring an effective balance of face-to-face and technology-based interventions, including apps, social media, and web-based programs.
Impact of substance use on gambling behavior and problem gambling
Selected Recent Publications (* denotes a mentored student author)
Pfund, R. A.*, Whelan, J. P., Meyers, A. W., Peter, S. C.*, Ward, K. D., & Horn, T. L.* (2020). The use of a smartphone application to complete therapeutic homework in cognitive behavioral therapy for gambling disorder: A pilot acceptability and feasibility study. Journal of Technology in Behavioral Science, 5, 156-163
Winters, K., & Whelan, J.P. (2020). Gambling and cannabis use: Clinical and policy implications. Journal of Gambling Studies, 36(1), 223-241.
Pfund, R. A.*, Whelan, J. P., Peter, S. C.*, & Meyers, A. W. (2020). Can a motivational letter increase attendance to psychological treatment for gambling disorder? Psychological Services, 17(1), 102-109.
Pfund, R. A.*, Peter, S. C.*, Whelan, J. P., Meyers, A. W., Ginley, M. K.*, & Relyea, G. E. (2020). Is more better? A meta-analysis of dose and efficacy in face-to-face psychological treatments for problem and disordered gambling. Psychology of Addictive Behaviors, 34, 557-568.
McPhail, A.*, Whelan, J. P., Peter, S. C.*, Li, Q.*, Winters, K. C., & Meyers, A. W. (2020). Sweetening the pot: Exploring differences between frequent gamblers who do and do not gamble under the influence of cannabis. Addictive Behaviors, 110.
Peter, S. C*., Whelan, J. P., Pfund, R. A.*, & Meyers, A. W. (2021). Can motivational messages engage individuals at-risk for gambling disorder in an online assessment? Psychology of Addictive Behaviors, 35(1), 124–131
Pfund, R. A.*, Peter, S. C.*, Ginley, M. K.*, Whelan, J. P., & Meyers, A. W. (2021). Dropout from face-to-face, multi-session psychological treatments for problem and disordered gambling: A systematic review and meta-analysis. Psychology of Addictive Behaviors, 35(8), 901-913.
Peter, S. C.*, Horn, T. L.*, McPhail, A.*, Meyers, A., & Whelan, J. P. (2021). Frequent gamblers' reasons for and against completing a problem gambling screener. Journal of Gambling Studies, 37(4), 1335-1346.
Horn, T. L.*, Whelan, J. P., Li, Q.*, McPhail, A.*, Meyers, A. W., Majeed, R.*, & Huette, S. (2021). "Play Responsibly": Consumers' Attention to and Understanding of Warning Messages on Scratch-Off Lottery Tickets. International Gambling Studies, 21(3), 361-380.
Peter, C.S.*, Whelan, J.P., & Pfund, R.A. (2021). Text Comprehension Analyses to Improve Assessment Accuracy Demonstration Using Gambling Disorder Screening. Journal of Gambling Studies
Horn, T. L., Whelan, J. P., & Weil, G. T. (2022). Does acute alcohol consumption increase risk-taking while gambling? A systematic review and meta-analysis. Addiction. DOI: 10.1111/add.15896