Cookie Woolner
Assistant Professor, Department of History
Office Hours
Email for hours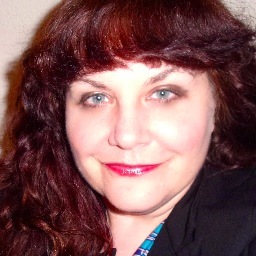 Education
Ph.D., History and Women's Studies, University of Michigan, 2014.
Fields of Interest
My fields of interest are the history of women and gender, the history of sexuality and queer history, African American history, the history of popular culture, music, and performance, modern U.S. history, social and cultural history, and feminist/queer theory.
I am currently working on a manuscript entitled "The Famous Lady Lovers:" African American Women and Same-Sex Desire Before Stonewall that examines the emergence of Black queer women's subcultures in the early twentieth-century.
Courses taught
The U.S. Since 1877; History of Women in America; Women/Gender Historiography; Queer American History
Representative Publications
"LGBT History" chapter, Routledge History of the 20th Century United States. Darren Dochuk and Jerald Podair, eds. (Routledge, 2018)
"'Woman Slain in Queer Love Brawl:' African American Women, Same-Sex Desire, and Violence in the Urban North, 1920-1929," The Journal of African American History special issue: "Gendering the Carceral State: African American Women, History, and Criminal Justice," Cheryl Hicks and Kali Gross, eds., Vol. 100, No. 3, Summer 2015, pp. 406-427
Representative Conferences
"Southern Vaudeville Routes and the Circulation of Black Queer Possibilities," Organization of American Historians Annual Meeting, 2018
"'Framing Women in Harlem:' Regulating Black Women's Sexuality in the Prohibition Underworld," American Society for Legal History Annual Meeting, 2017
"A Very Enjoyable Stay in Gay Paree:" African American Women Performers and Queer Interracial Circuits in the Jazz Age," American Historical Association Annual Meeting, Atlanta, January 2016
"Women's Queer Labor and Resistance in the Black Popular Entertainment Industry of the Early-Twentieth Century," American Studies Association Annual Meeting, Toronto, October 2015
Service
Governing Board Member, The Committee on LGBT History (American Historical Association Affiliate Society)

Department Service: Undergraduate Studies Committee, Women's History Month Executive Committee