Catherine Eakin
MA Student
Office Hours
Contact for office hours or appointment.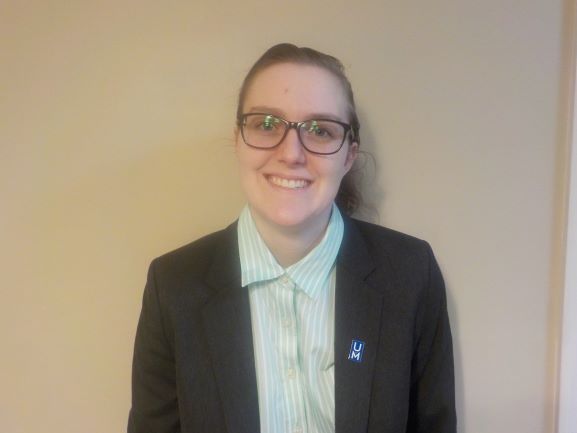 About
My name is Catherine Eakin. I am a lifelong Memphian who graduated from Germantown High School in 2014 and the University of Memphis in 2017. My undergraduate degree is in Communication and English. My senior capstone examined various news' outlets coverage of the Rohingya crisis. Other research interests include modern-day genocide, white nationalism, and political elections and their campaigns. In my free time you can find me reading non-academic books, listening to podcasts, and attending Memphis sporting events. Go Tigers!
Education
University of Memphis, Memphis, TN
M.A., Communication- (expected graduation) August 2021
University of Memphis, Memphis, TN
B.A., Communication and English- December 2017
Research Experience
Research Assistant- August 2019- Present
- Assist faculty in with their own office and research needs
Senior Capstone- December 2017
- Rohingya Crisis in Myanmar
- Examined and categorized reporting of Rohingya crisis by various news outlets
- Coded language in multiple articles to locate various patterns of reporting
Research Interests
Modern-day genocide, white supremacy, right-wing extremism, Holocaust and genocide denial; political communication and elections.