Abby Arnold
PhD Student
Office Hours
Contact for office hours and appointments.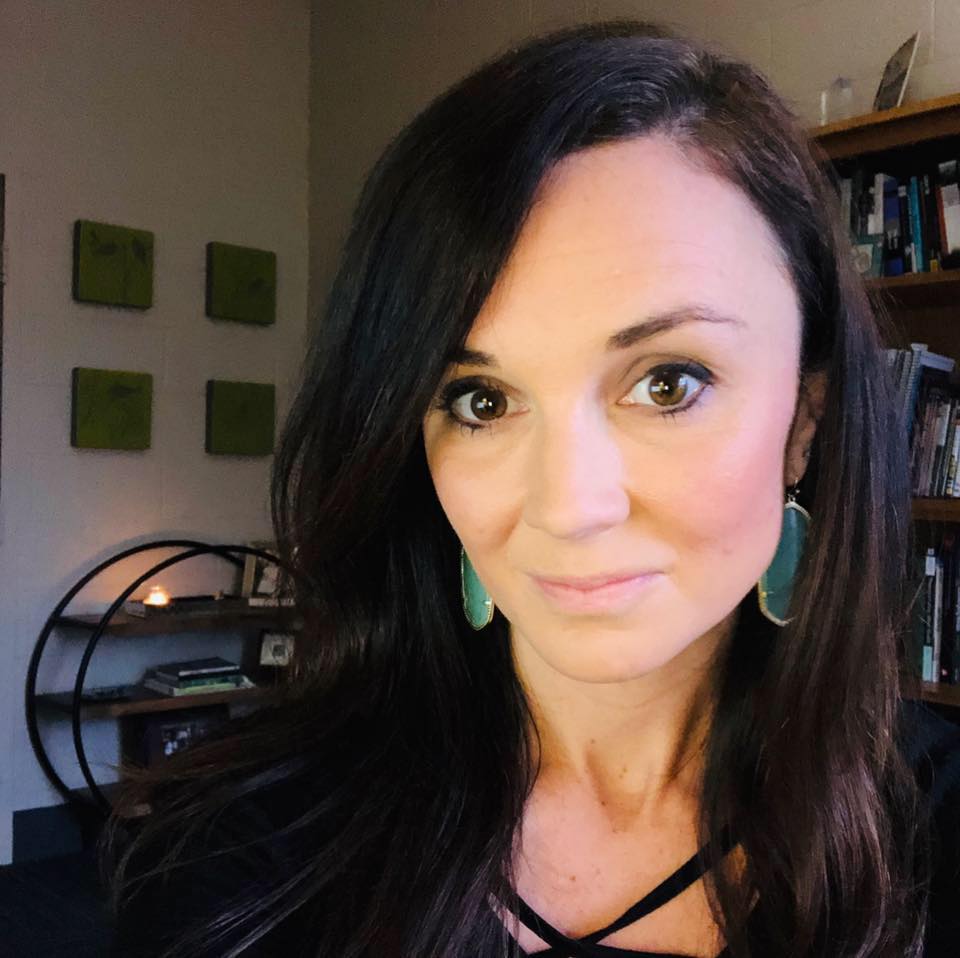 About
Abby Arnold is a doctoral student in the Department of Communication and Film at the University of Memphis and an Associate Professor of Communication at Jackson State Community College. She uses ethnography and critical rhetoric to study the intersection of identity. history, and place. Her past research includes instructional communication, organizational communication, and health communication. She serves as a reviewer for the Journal of Autoethnography and in the ethnography division of the Southern States Communication Association and the National Communication Association.


Education
Ph.D., Communication, University of Memphis (in progress)
M.A., Communication, University of South Florida
B.S., Communication, Middle Tennessee State University


Honors and Awards
Sterling Most Influential Women of West Tennessee, 2015
Dr. A. Burnett Scott Service Award, 2015
Most Outstanding Arts & Sciences Faculty, 2015
Top Forty Under Forty Young West Tennessee Professionals, 2014
Grace Broadcasting Angel Award for Community Service, 2013
Stillborn and Still Breathing Inspirational Bereaved Parent Award, 2013
James E. Popovich Award for Outstanding Achievement in the Master's Program, University of South Florida, 2004

Publications
Arnold, A. 2020 "Birthing Autoethnographic Philanthropy, Healing, and Organizational Change" in The Routledge International Handbook of Organizational Autoethnography. Herrmann, A., Ed. (New York, Routledge).
"Incorporating Ethnographic Research Methods into a Basic Course" Doing Autoethnography Conference in St. Petersburg, Florida. January 3, 2020
"Place Attachment and the Gentrification of Identity" Southern States Communication Association Conference 2020 (conference canceled).
"Poetic Inquiry of Narrative INheritance: Inspired by a Trip to the National Monument for Peace and Justice" Southern States Communication Association Conference 2020 (conference canceled).
"Compassionate Listening and Storytelling in Organizations: Organizational Autoethnographies" International Congress of Qualitative Inquiry, 2020, (conference canceled).
"The Art of Being Human: Pain, Compassion, and Philanthropy" Keynote address at the West Tennessee Healthcare Foundation Willing to Help Campaign Luncheon. Jackson, TN, September 6, 2019.
"Successful Fundraising in Shifting Economic Times: Rethinking the Big Ask" Keynote address for the Jackson Arts Council Board Retreat. Jackson, TN September 19, 2019
"Applying Autoethnography to Philanthropy" Southern States Communication Association Conference. Montgomery, Alabama. April 4, 2019
"Co-Teaching: Engagement, Retention and Role-Modeling" Tennessee Association for Student Sccess and Retention Conference. Chattanooga, Tennessee. October 3, 2017.
"Training from Tragedy: Intersections of Motherhood, Scholarship, and Service" Tennessee Communication Association.
Nashville, Tennessee. September 2017
"Serving the Bereaved Parent" When Our Children Die Conference sponsored by West Tennessee Healthcare. Jackson, Tennessee, January 16, 2014.
"Turning Good Girls into Smart Women: Gender Equity in the Classroom" Jackson State Community College Faculty Development In-Service. Jackson, Tennessee. August 2009.