Degan Loren
PhD Student
Office Hours
Contact for office hours or appointment.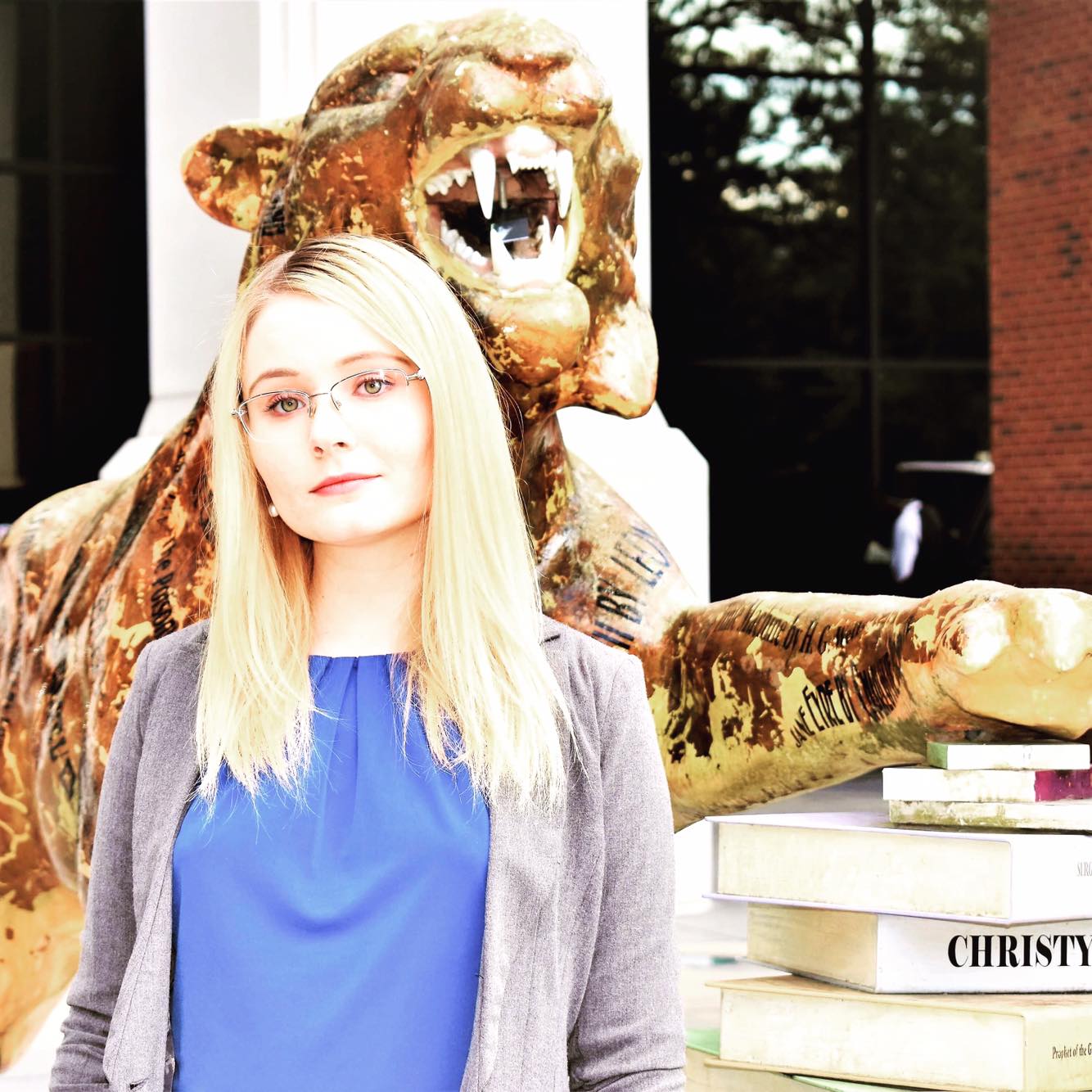 About
Degan Loren joined the Department of Communication as a PhD student in 2017. She is currently pursuing her Doctoral degree with an emphasis in discourse analysis. Her research interests primarily fall into the realm of the political as well as media studies, with a specified interest in anti-intellectual discourse and the strategies to increase cohesion between academia and the general public. She is also interested in mix-method research and enjoys everything from Statistics to Autoethnography. She has presented her research annually at the International Congress for Qualitative Inquiry.
Degan completed her undergraduate work as well as her Master's Degree at The University of Memphis in the Sociology Department. This gives her a diverting lens allowing for interdisciplinary approaches to topics. She is a member of Alpha Kappa Delta the Sociology Honors Society.
Degan also works in the community in grant writing/management and spends a portion of her time doing work for Memphis-based Nonprofits. She finds public involvement to be imperative and desires to go into a leadership position within the Nonprofit industry after graduation.
Her personal interests include fiction writing, poetry, and cuddling cats.


Education
M.A. in Sociology University of Memphis
B.A. in Sociology University of Memphis

Experience
The University of Memphis, Graduate Teaching Assistant (August 2017 – May 2019).
The University of Memphis, Graduate Research Assistant (January 2015 – December 2016).
Additional T.A. Work- Sociology of Marriage and Family, SOCI 3831, (Fall 2016); Sociology of Deviant Behavior, SOCI 3501, (Fall 2016).


Research
Public Discourse, Anti-Intellectual Discourse, Critical Theory, Autoethnographic Exploration


Publications
"God Smites You!": Atheists' Experiences of Stigma, Identity Politics, and Queerness." With Carol Rambo (2018). In Deviant Behavior. https://doi.org/10.1080/01639625.2018.1431039
W.I.P. "Self-injury as Edgework." With Brittany Presson, Victoria Gaines, and Carol Rambo.