Laura Sullivan
PhD Student
Office Hours
Contact for office hours or appointment.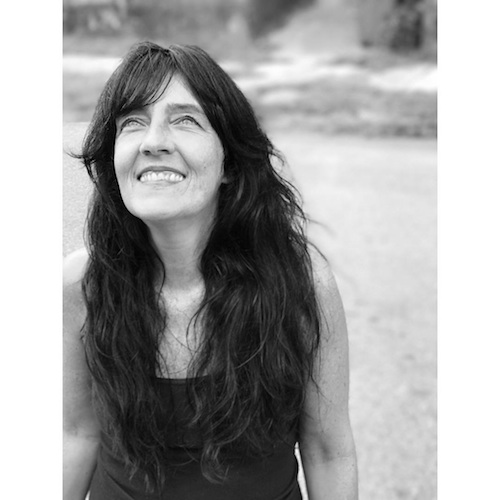 About
Having had a family crisis interrupt a previous Ph.D. pursuit, Laura Sullivan is happy to be resuming her studies. As a graduate student, Laura taught courses in writing, literature, Film and Media studies, and Women's Studies. Laura has published articles on the politics of the Internet, gender and cyberspace, nature and neocolonialism in the discourse of beauty, the film The Watermelon Woman, hypertext, the politics of 'regeneration'/gentrification, electronic pedagogy, and the affective dimension of activism.
Laura has over two decades' experience in emotional healing and anti-oppression work, recently focusing on white privilege. As a grassroots organizer in London and Memphis, Laura has also been involved in dozens of campaigns of resistance to neoliberal urban policies.
Education
B.A. Anthropology/Sociology - Rhodes College
M.A. English - University of Memphis
Work towards Ph.D. (ABD) English - University of Florida
Honors and Awards
University of Florida:Association for Academic Women Madelyn Lockhart Fellowship, Honorable Mention, 2000
O. Ruth McQuown Fellowship, 1999-2000
Irene Thomson Women's Studies Scholarship, Spring 1999
Graduate Student Forum, First Place Presentation—English and Public Relations, Spring 1999
Computers and Composition, Ellen Nold Award, Finalist and Runner-Up for Best Article, for Guest-Edited Special Issue, awarded Spring 1998
English Department Nominee for the Florida Chapter Phi Kappa Phi graduate award, 1998
President's Recognition of Outstanding Students Award, Spring 1998, Spring 1997
Graduate School Teaching Award, Spring 1997
Media Studies class included in UF Preview video for new students, Spring 1997
Department of English Outstanding Instructor Award, 1996-1997
Grinter Scholarship, 1995-1998
University of Memphis:
Departmental Nominee for the University Meritorious Teaching Award, Spring 1995
English Department Special Service Award, Spring 1995
Graduate Research Forum, Third Place in the Humanities Division, 1995
Phi Kappa Phi Graduate Student Scholarship, 1994
Graduate Paper Contest, First Prize, Southeastern Conference on Linguistics, Spring 1994
Graduate Research Forum, 1st in the Humanities Division, 1994; 2nd in Humanities, 1993
Zonta Club Graduate Fellowship, 1992-1993
Research Interests
Critical Race Studies
Feminist Media Theory
Womanism
Critical Pedagogy
Visual Culture
Art & Activism
Urban Studies, especially Neoliberal Urban Policy
Affect & Organizing
Teaching
In total, I have taught 26 sections of courses for which I was the sole instructor. Courses taught include: Introductory Writing (Composition), Introductory Literature, Introduction to Media Studies, and Introduction to Women's Studies. Special topics taught include: Women and Visual Culture; ACTing UP in School: Media Activism, Higher Education, and Hypertext; Women and Technology: Women Writing Technology; Technology Writing Women; Registering (for) Class: Activist Autobiographies of Higher Education; and Debating 'Generation X'.
Publications
Thinking with the Pyramid: Listening to the (Grateful) Dead. rhizomes. 18 (Winter 2008). Special Issue: Imaging Place. http://www.rhizomes.net/issue18/sullivan/index.html. Also published in Imaging Place. Eds. John Craig Freeman, W.F. Garrett-Petts, and Craig Saper. Textual Studies of Canada. Kamloops, British Columbia, Canada: Thompson Rivers University, 2009. 129-144.
Activism, Affect and Abuse: Emotional Contexts and Consequences of the ESF [European Social Forum] 2004 Organising Process. Ephemera: Theory and Politics in Organisation 5.2 (May 2005): 344-369. http://www.ephemeraweb.org/journal/5-2/5-2lsullivan.pdf. Reprinted in World Social Forum: Critical Explorations. Eds. Jai Sen and Peter Waterman. New Delhi: OpenWord, 2012. 300-317.
Resistance Through Hypertext: ACTing UP in the Electronic Classroom. Technocapitalism: The Politics of Information. Eds. Marc Bousquet and Katherine Wills. Simultaneously published in Mark Amerika's Alt-X Press (August 2003). http://www.altx.com/ebooks/infopol.html and in the Electronic Book Review (August 2003). http://www.electronicbookreview.com/v3/servlet/ebr?command=view _essay&essay_id=sullivanaltx.
Chasing Fae: The Watermelon Woman and Black Lesbian Possibility. Callaloo: A Journal of African-American and African Arts and Letters. Special Issue, Gay, Lesbian, Bisexual, Transgender Literature and Culture. 23.1 (Winter 2000): 448-460. Reprinted in The Black Studies Reader. Eds. Jacqueline Bobo, Cynthia Hudley, and Claudine Michel. New York: Routledge, 2004. 211-223. Reprinted in Contested Images: Women of Color in Popular Culture. Ed. Alma M. Garcia. Lanham, NY: Alta Mira P, 2012. 93-108.
Cybercuba.com(munist): Electronic Literacy, Resistance, and Postrevolutionary Cuba. (with Victor Fernandez). In Global Literacies and the World Wide Web. Eds. Cindy Selfe and Gail Hawisher. London: Routledge, 1999. 217-250.