The Attendant
August 24 – September 25, 2016
Opening Reception: Friday, August 28, 2016 5-8 PM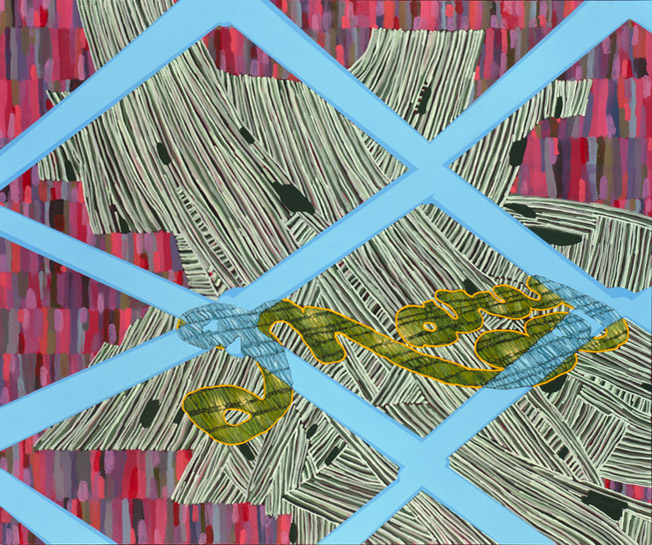 Hamlett Dobbins, Untitled (For M.A.B.T./P.A.D.P.L.), 2015. Acrylic on canvas, 40 x 48 in. Courtesy of the artist and David Lusk Gallery.
Hamlett Dobbins: The Attendant encompasses a body of recent abstract paintings by artist Hamlett Dobbins, inspired by his interactions with particular people. Though labeled "Untitled," each painting's name is followed by a series of initials—for instance, Untitled (Notes on F.B./J.P.B./G.L.M./T.J.J.)—denoting the person for whom the work was made.
Because the works are based on a specific experience with an individual, each painting tends to have its own sets of parameters and challenges. Discussing the work, Dobbins says, "I use painting to focus on an experience and to wrap myself in the moment. By building the experience I begin to understand what about the moment moved me to paint in the first place." Reverence for these moments can be felt through the meticulousness of Dobbins lines and his color specificity.