Spring 2023 Lecture Series
Please check the details of each event for format and location. All events, as always, are free and open to the public.
---
Friday, February 17, 2023
Time: 11:00am CST
Location:

Live-stream via Zoom, register by clicking here.
Arts and Communications Building (ACB) 310

This event is jointly sponsored by the Department of World Languages and Literatures and the Marcus W. Orr Center for the Humanities.


Join us for a conversation with four internationally-acclaimed Ukrainian graphic artists about Ukrainian art, culture, and society before and since the full-fledged Russian invasion.
Mari Kinovych (website // Instagram // Bē) is a Ukrainian illustrator working and living in Kyiv. She has designed book covers for publishing houses such as Komora, ArtHuss, Yakaboo Publishing and Knygolove and contributed illustrations to Lower Your Sights: A Benefit Anthology for Ukraine (Mad Cave Studios, 2022). Her social media and corporate design work includes projects for clients like AdWeek, McDonald's, The Economist, New Statesman, MacPaw, Heinrich-Böll-Stiftung, Harvard Ukrainian Research Institute and Facebook. Was short-listed in the World Illustration Awards (2020), iJungle Illustration Awards (2020), and Communication Arts Design Competition (discipline: Illustration, 2022). Her art focuses on gender equality, social issues, sustainable living, and recently, politics.
Zhenya Oliinyk (website // Instagram // Bē) is a Ukrainian illustrator and cartoonist based in Kyiv. Her interdisciplinary approach to visual art stems from her educational and professional background in Cultural Studies and Journalism. As a graphic artist, Oliinyk's work has appeared in the Berliner Zeitung, The New Yorker, The Economist, and The New York Times, as well as in publications by the Council of Europe, the United Nations, and Amnesty International. Her cartoons and illustrations encompass diverse themes, including environmentalism, women's rights, children's rights, and now the full-fledged Russian invasion of Ukraine. Through her art, Oliinyk seeks to convey the experience of living in a country under attack.
Anna Ivanenko and Jenya Polosina (website // Instagram) are Ukranian illustrators based in Kyiv. In 2015, Ivanenko and Polosina co-founded Seri/graph studio where they create screen prints, zines, and other visual projects. Ivanenko and Polosina's work has featured in The New Yorker, Deutsche Welle, Projector School of Design, and New Statesman, Financial Times, and Forbes Ukraine, respectively. They have both also been published by The Globe and Mail, United Nations Organization for Migration, and STRAPAZIN. Now, with the full-scale Russian invasion of Ukraine, Ivanenko and Polosina use visual art as a tool to draw attention to the lived experiences of Ukrainians and raise funds to support Ukraine. Through their illustrations, they are able to communicate painful topics and instances of brutality in such a way that allows them not to dissolve in grief.
---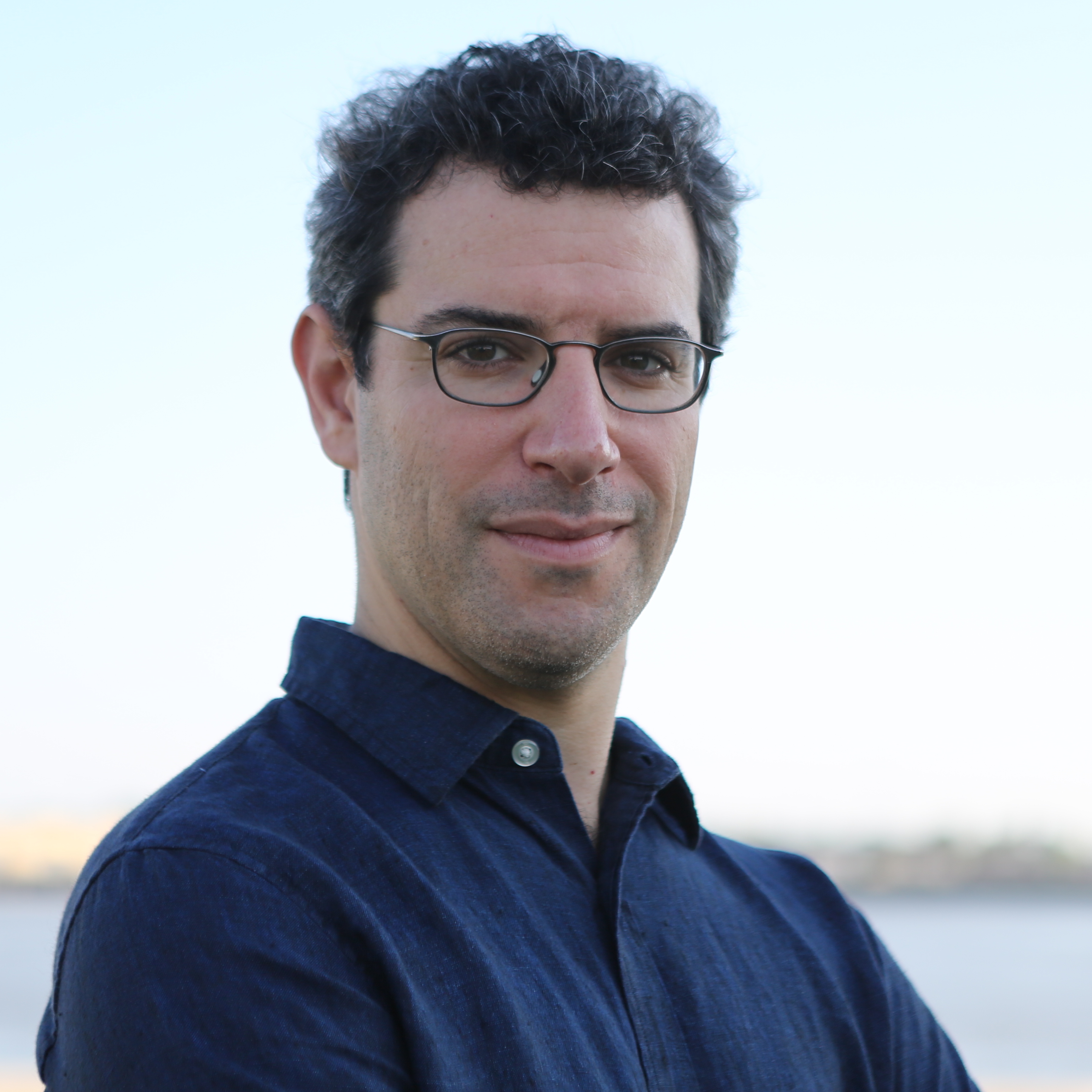 Department of History Belle McWilliams Lecture
Andy Horowitz // University of Connecticut
Thursday, March 23, 2023
Reception at 5:30pm, Lecture at 6:00pm
Maxine Smith University Center Bluff Room
This event is jointly sponsored by the Department of History and the Marcus W. Orr Center for the Humanities.
When the levees surrounding New Orleans collapsed during Hurricane Katrina in 2005, many observers regarded the catastrophe as extraordinary: a disaster without precedent that was somehow unique to that time and place. But today, looking back through the dystopian fog of the pandemic and the climate crisis, Katrina now seems to herald a possible future for twenty-first century America writ large. Drawing from his Bancroft Prize-winning book Katrina: A History, 1915–2015, historian Andy Horowitz will trace Katrina's causes and consequences across a century, considering the questions that New Orleans's history gives rise to about race, class, community, trauma, inequality, the welfare state, extractive industry, metropolitan development, and environmental change in America's future.
Andy Horowitz is Associate Professor of History at the University of Connecticut, and also serves as the Connecticut State Historian. His work as a scholar of the modern United States is meant to help people think through problems that are often imagined to be without precedent. He is the author of Katrina: A History, 1915–2015 (Harvard University Press, 2020), which won a Bancroft Prize in American History, and was named Book of the Year by the Louisiana Endowment for the Humanities, and a best nonfiction book of the year by Publishers Weekly. He also co-edited Critical Disaster Studies (University of Pennsylvania Press, 2021), and has published essays in The Atlantic, Time, the Washington Post,Rolling Stone, and the New York Times.


---