2018 W. Russell and Audrey E. Nesossi-Smith Award for Teaching Excellence
The W. Russell and Audrey E. Nesossi-Smith Teaching Excellence Award honors a faculty member within the College of Arts and Sciences for teaching excellence. All full-time faculty members with at least four years of service in the College of Arts and Sciences are eligible. The award is selected by vote of the graduating seniors and consists of a plaque and $2,500 cash payment.
The award is the College's highest honor for teaching excellence. The selection of a recipient is based primarily on nominations by graduating seniors who are asked to nominate up to three of their professors who have taught for at least three years in the College. What adds to the prestige of this award is the number of faculty members who are nominated by students.
---
Gary Emmert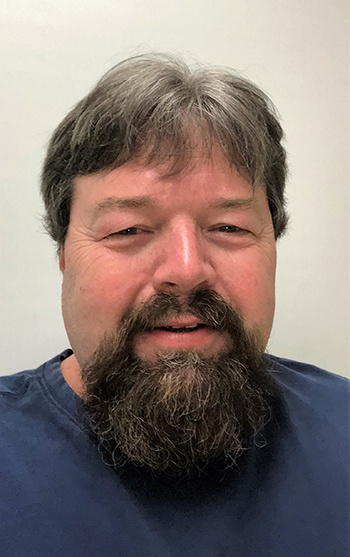 Dr. Emmert is Professor and Chair of the Department of Chemistry at The University of Memphis. He is Director of the Mobile Analytical Monitoring and Modeling Laboratory and also Founder and CEO of Foundation Instruments, Inc., a University of Memphis spinout company. He received his B.S and M.S. in Chemistry from Tennessee Tech with Professor V. Dean Adams. His Ph.D. in Analytical Chemistry from Miami University was under the guidance of Volwiler Distinguished Research Professor Gilbert Gordon. He joined the faculty at the University of Memphis in 2002. Professor Emmert is a dedicated teacher and mentor in the fields of Analytical, Environmental and General Chemistry.
Students say that he delivers "old school" style lectures and in the labs he instructs, he favors hands on discovery based approaches that help developing chemists. Professor Emmert's research interests focus on the chemistry of drinking water disinfection with emphasis on developing new and improved instrumentation for on-line, real time monitoring of disinfectant and disinfection by-products.
He has published three peer-reviewed books, more than 25 peer-reviewed papers, numerous AWWA/EPA and NSF research reports and currently holds seven US and international patents. He has been PI or Co-PI on more than $3.5M in external funding.
His research has been recognized with numerous honors including: three time recipient of the R. Thomas Davidson Research Scholar, The University of Memphis Early Career Research Award, the First Horizon Entrepreneurship and Innovation Fellowship, the Dunavant Professorship and the College of Arts & Sciences Distinguished Research Award.