2018 Dean's Award for Advising Excellence
Jennifer Johnston
World Languages and Literatures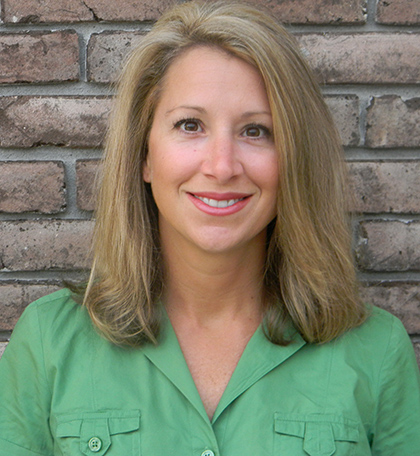 Jennifer Johnston has been the undergraduate Spanish advisor for 3 years now. She enjoys working with students to help them maximize their college experience as well as prepare them to enter the professional world. During the last two years, Jennifer has organized and connected Spanish majors and minors with internships in the Memphis community. Students have interned with Latino Memphis, The Family Safety Center, The Exchange Club, Su Casa Ministries, Shelby County Schools, and Church Health as well as worked in bilingual law firms.
Jennifer is also an Instructor of Spanish. She received her Master's Degree in Spanish at the University of Memphis. Jennifer has taught Spanish for 23 years at various levels and institutions. She began her career teaching in Orlando, FL and continued at Hutchison School in Memphis, TN. For the past eight years, at The University of Memphis, Jennifer has taught undergraduate Spanish classes and Honors Forums.
Jennifer brings energy and creativity to every course she teaches. In her classes, Jennifer focuses on conversational Spanish, exposure to the Hispanic culture and the importance of using Spanish to connect to other disciplines. She connects with her students to understand their learning style in order to use instructional techniques to reach the varied learning student population. Students appreciate her vibrant personality which, in the words of several students, makes Jennifer "the best Spanish teacher they have ever had."