2018 Book Publishings
Narahari Achar
Structure of RigVeda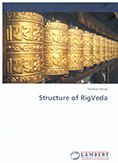 ṛgveda saṃhitā, ṛgveda for short, is undoubtedly the world's most ancient religious text. Knowing the history of ṛgveda goes a long way into understanding the religious history of the world. The historical study of ṛgveda was initiated by the Western scholars when they first came into contact with the Sanskrit literature about 200 years ago. They attacked the problem with great enthusiasm and ingenuity, their ideas and results of their study have dominated the field even today. ṛgveda saṃhitā, as the name indicates is a collection of ṛk-s (mantra- s in poetic form). Each ṛk is set to certain chandas (meter), is associated with a ṛṣi (a seer, who envisioned the mantra and gave expression to it), a devatā, (the deity to whom the mantra is addressed) and a viniyoga (an application). The ṛca-s(plural of ṛk) are strung together into sūkta-s (hymns), the sūkta-s gathered together to form maṇḍala-s (books). The ṛgveda saṃhitā we currently possess consists of 10552 ṛca-s, grouped into 1028 sūkta-s which are organized into 10 maṇḍala-s.
---
Shaul Bar
The Samson Story (July 2018)
Love, Seduction, Betrayal, Violence, Riddles, Myth
Love, seduction, betrayal, violence, riddles, and myth all find their place in the biblical story of Samson. Samson is the last of the judges, with 20 percent of the book devoted to him--more than any other judge. From the beginning, Samson is unlike any other judge, which the author suggests when narrating Samson's birth. Samson is destined, even before his birth, to deliver Israel. He doesn't lead his people into battle, he acts alone; his battles are personal vendettas. Samson fights with a lion, defeats the Philistines with the jawbone of an ass, captures foxes, sets Philistine fields on fire, and carries the Gates of Gaza on his shoulders. So what stands behind these stories? Was Samson a mythological hero like Hercules and Gilgamesh? Like other men in the Hebrew Bible, Samson can't resist foreign women. Time after time, he follows Philistine women who eventually betray him. Samson is defeated not by physical strength, but by the powers of seduction, making this story a tragedy. Who were these women and how did they defeat Samson? Readers of this volume will rediscover Samson and better understand his achievements and failures. This study will afford a provocative and useful insight into the character of Samson.
---
Vania Barraza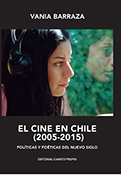 In El cine en Chile (2005-2015): Políticas y poéticas del nuevo siglo (Cinema in Chile (2005-2015): Politics and Poetics of the New Century), Vania Barraza studies a new generation of Chilean filmmakers that have renewed both audiovisual aesthetics and the local industry. Distant from the political activism of previous generations, directors have been developing their own subjectivity, and sharing an interest in narrating intimate stories. Their political disengagement is the result of what the author calls "the politics of detachment" of the democratic administrations of post-dictatorship Chile. Nonetheless, El cine en Chile examines how within this new cinema, allegorical political narratives of social discontent emerge subtly.
The book explores four topics pervasive in recent Chilean film production: the representation of the military dictatorship (1973-1990), aesthetic explorations in which filmmakers merge the documentary genre and fiction, a distressing portrayal of the family father that symbolizes a post-dictatorial regime, and females' experiences within the urban setting. Analyzed in depth, these topics reveal how Chilean auteurs articulate a confluence between aesthetics, political detachment, and social reflection on neoliberalism, while crafting a different way of displaying the effects of the past the present.
Barraza also worked on the project "Chilean Filmmaking in the World: Scattered Industry, Politicized Intimacy, Global Aesthetics."
---
Alice Bolin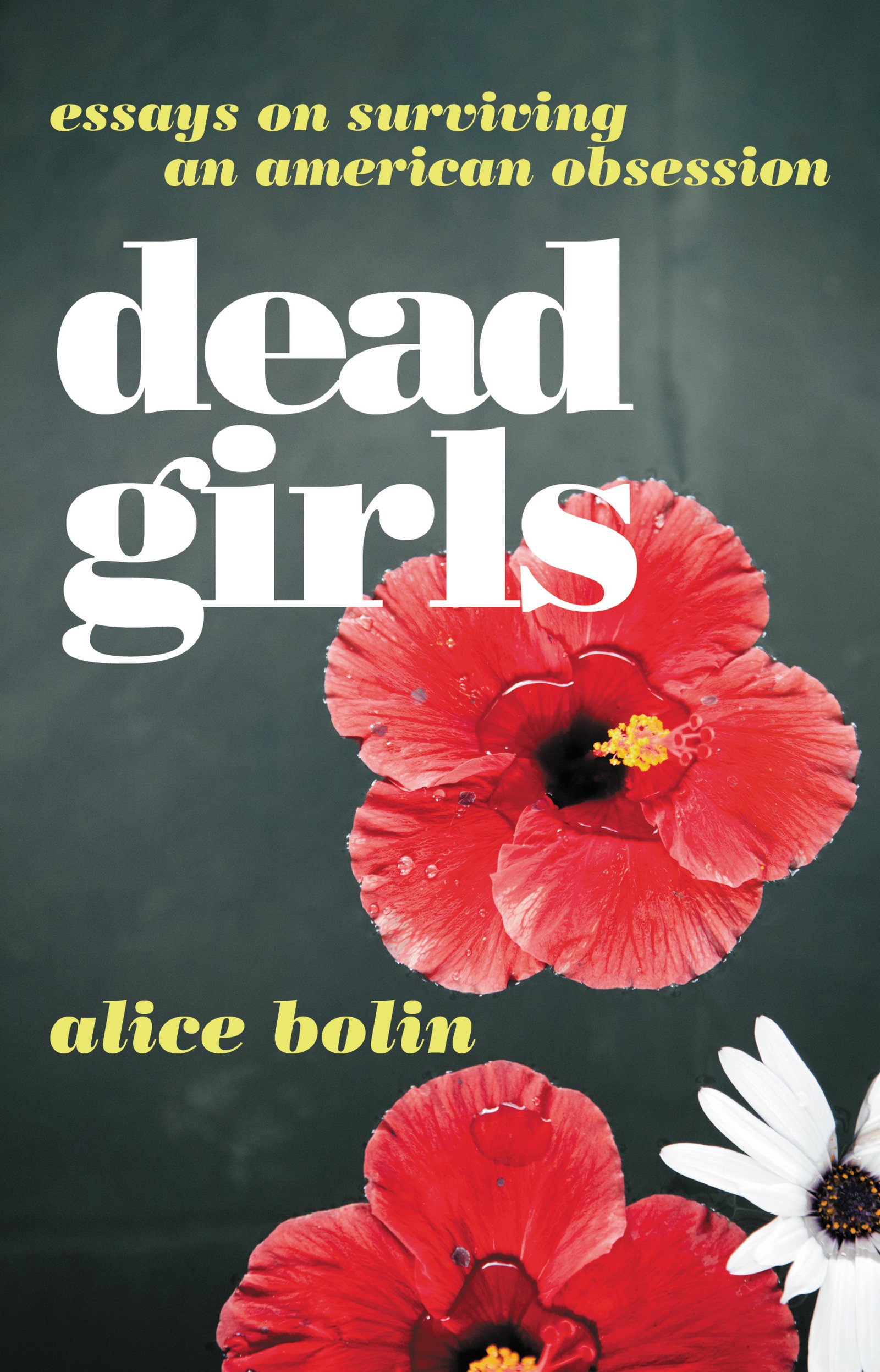 Dead Girls: Essays on Surviving an American Obsession
In this poignant collection, Alice Bolin examines iconic American works from the essays of Joan Didion and James Baldwin to Twin Peaks, Britney Spears, and Serial, illuminating the widespread obsession with women who are abused, killed, and disenfranchised, and whose bodies (dead and alive) are used as props to bolster men's stories. Smart and accessible, thoughtful and heartfelt, Bolin investigates the implications of our cultural fixations, and her own role as a consumer and creator.
Bolin chronicles her life in Los Angeles, dissects the Noir, revisits her own coming of age, and analyzes stories of witches and werewolves, both appreciating and challenging the narratives we construct and absorb every day. Dead Girls begins by exploring the trope of dead women in fiction, and ends by interrogating the more complex dilemma of living women – both the persistent injustices they suffer and the oppression that white women help perpetrate.
Reminiscent of the piercing insight of Rebecca Solnit and the critical skill of Hilton Als, Bolin constructs a sharp, perceptive, and revelatory dialogue on the portrayal of women in media and their roles in our culture.
---
Jason L. G. Braasch
Assistant Professor, Department of Psychology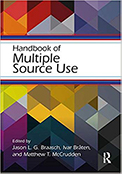 The Handbook of Multiple Source Use draws on theory and research within cognitive and educational psychology, the learning sciences, disciplinary education, information literacy, reading psychology, and social psychology, to present the first comprehensive research volume on this topic. Many learners both in and out of school have almost instantaneous access to an enormous range of information sources at present. In this book, broken into six sections, international scholars come together toward understanding factors that influence how individuals cope with the challenge of building knowledge from diverse, often conflicting, information.
---
Remy Debes
Associate Professor, Department of Philosophy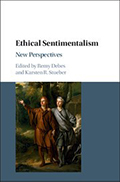 In recent years there has been a tremendous resurgence of interest in ethical sentimentalism, a moral theory first articulated during the Scottish Enlightenment. Ethical Sentimentalism promises a conception of morality that is grounded in a realistic account of human psychology, which, correspondingly, acknowledges the central place of emotion in our moral lives. However, this promise has encountered its share of philosophical difficulties. Chief among them is the question of how to square the limited scope of human motivation and psychological mechanism - so easily influenced by personal, social, and cultural circumstance - with the seeming universal scope and objective nature of moral judgment. The essays in this volume provide a comprehensive evaluation of the sentimentalist project with a particular eye to this difficulty. Each essay offers critical clarification, innovative answers to central challenges, and new directions for ethical sentimentalism in general.
---
Verena Erlenbusch-Anderson
What is terrorism? What ought we to do about it? And why is it wrong? We think we have clear answers to these questions. But acts of violence, like U.S. drone strikes that indiscriminately kill civilians, and mass shootings that become terrorist attacks when suspects are identified as Muslim, suggest that definitions of terrorism are always contested. In Genealogies of Terrorism, Verena Erlenbusch-Anderson rejects attempts to define what terrorism is in favor of a historico-philosophical investigation into the conditions under which uses of this contested term become meaningful. The result is a powerful critique of the power relations that shape how we understand and theorize political violence.
Tracing discourses and practices of terrorism from the French Revolution to late imperial Russia, colonized Algeria, and the post-9/11 United States, Erlenbusch-Anderson examines what we do when we name something terrorism. She offers an important corrective to attempts to develop universal definitions that assure semantic consistency and provide normative certainty, showing that terrorism means many different things and serves a wide range of political purposes. In the tradition of Michel Foucault's genealogies, Erlenbusch-Anderson excavates the history of conceptual and practical uses of terrorism and maps the historically contingent political and material conditions that shape their emergence. She analyzes the power relations that make different modes of understanding terrorism possible and reveals their complicity in justifying the exercise of sovereign power in the name of defending the nation, class, or humanity against the terrorist enemy. Offering an engaged critique of terrorism and the mechanisms of social and political exclusion that it enables, Genealogies of Terrorism is an empirically grounded and philosophically rigorous critical history with important political implications.
---
Randy G. Floyd
Publishing in School Psychology and Related Fields aims to help students, early career professionals, and seasoned scholars alike better understand the process of peer-review and publishing in journals, books, and other professional-oriented forums. Edited by a former editor of the Journal of School Psychology and containing chapters from insiders who have operated as productive authors, reviewers, and editors, this informative new resource contains practical and invaluable advice for anyone looking to increase their scholarly productivity and jump start their career.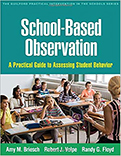 School-Based Observation is widely used to assess social–emotional and behavioral referral concerns in grades PreK–12, systematic direct observation is an essential skill for school psychologists and other educators. This accessible book helps practitioners conduct reliable, accurate observations using the best available tools. Chapters present effective coding systems for assessing student classroom behavior, the classroom environment, behavior in non-classroom settings, and behavior in a functional assessment context; also provided are guidelines for developing new codes when an appropriate one does not already exist. Procedures for summarizing, graphing, and interpreting data for different assessment purposes are detailed. In a large-size format with lay-flat binding for easy photocopying, the book includes 13 reproducible coding forms. Purchasers get access to a Web page where they can download and print the reproducible materials.
This book is in The Guilford Practical Intervention in the Schools Series, edited by T. Chris Riley-Tillman.
---
Shaun Gallagher
Enactivist Interventions, was published Fall (2017)
Oxford Handbook of 4E Cognition, is coming out this Fall 2018.
Humboldt Foundation Anneliese Maier Research Fellow (2012-18)
Professorial Fellow, Faculty of Law, Humanities and the Arts, University of Wollongong (Australia)
Hon. Professor of Health Sciences, Tromsø University. The Arctic University of Norway.
Editor-in-chief: Phenomenology and the Cognitive Sciences (Ranked in the top 10 Philosophy journals by Google Scholar Metrics
---
Irena Lasiecka and Roberto Triggiani
Mathematical Theory of Evolutionary Fluid-Flow Structure Interactions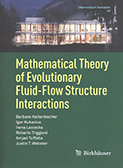 Oberwolfach Seminars 48, Birkhauser-Springer, 2018
Barbara Kaltenbacher, Institute of Mathematics, University of Klagenfurt, Austria;
Igor Kukavica, Department of Mathematics, University of Southern California;
Irena Lasiecka, Department of Mathematical Sciences, University of Memphis;
Roberto Triggiani, Department of Mathematical Sciences, University of Memphis.
During the week 20-26 November 2016, the above authors were selected by the Mathematisches Forschungsinstitut Oberwolfach, a member of the Leibnitz Association, to deliver a series of daily lectures at the Oberwolfach Institut, Germany, on their recent research contributions on the topics of the above title. This book is an expansion of these lectures. The book is devoted to the study of coupled partial differential equation models, which describe complex dynamical systems in modern scientific applications, such as fluid/flow-structure interactions. The first chapter provides a general description of a fluid-structure interaction, which is formulated within a realistic framework, where the structure subject to frictional damping moves within the fluid. The second chapter then offers a multifaceted description, with often surprising results, of the case of a static interface; a case that is argued in the literature to be a good model for small, rapid oscillations of the structure. The third chapter describes flow-structure interaction where the compressible Navier-Stokes equations are replaced by the linearized Euler equation, while the solid is taken as a nonlinear plate, which oscillates in the surrounding gas flow. The final chapter focuses on the equations of nonlinear acoustics coupled with linear acoustics or elasticity, as they arise in the context of high intensity ultrasound applications.

Irena Lasiecka joined the University of Memphis in August 2013, as a University Distinguished Professor and Chair of the DMS. She was a Commonwealth Professor of Mathematics at the University of Virginia.
Roberto Triggiani joined the University of Memphis in August 2013, as a University Distinguished Professor, after 26 years as Professor of Mathematics at the University of Virginia.
---
Dennis Laumann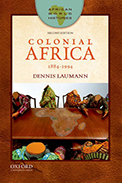 Colonial Africa, Second Edition, Oxford University Press, 2019
Colonial Africa, 1884-1994, Second Edition, presents a balanced, accessible, and comprehensive overview of how Africans experienced European colonial rule. This brief and affordable text is organized in a "layered" approach that gives students a deeper insight into the ways in which Africans encountered, shaped, confronted, depicted, and ended colonialism.
Dennis Laumann, Remembering the Germans in Ghana, Peter Lang Publishers, 2018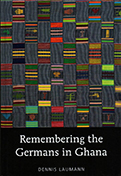 Memories of the German presence in the central Volta Region of Ghana are deep and vivid. This ethnically diverse area was part of the German Togoland colony from roughly 1884 to 1914 but German-speaking missionaries established stations earlier in the mid-nineteenth century. Ghanaian oral historians describe the violence, burdens, and inconveniences they associate with German rule, yet place greater emphasis on the introductions by German missionaries of Christianity and western education and the prevalence of what they say was the "honesty," "order," and "discipline" of the German colonial period. Remembering the Germans in Ghana examines this oral history, scrutinizes its sources and presentation, contextualizes it historically, and uses it to make larger arguments about memory and identity in Ghana. It also presents the case for more deliberate and extensive use of oral history in reconstructing the African colonial past and provides a methodology for its collection and analysis.
---
Wendy Laybourn
Diversity in Black Greek-Letter Organizations: Breaking the Line was published (Routledge). I'm attaching the book cover image as well as the link to the publisher's site with the book summary:
https://www.routledge.com/Diversity-in-Black-Greek-Letter-Organizations-Breaking-the-Line/Laybourn-Goss/p/book/9781138629639
Starting in the early twentieth century and still thriving in the contemporary era, Black Greek-letter organizations (BGLOs) provide social support, networking opportunities, and service for the Black community.
---
Santosh Kumar
Mobile Health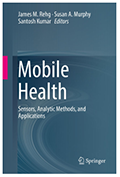 Sensors, Analytic Methods, and Applications Provides a comprehensive overview of the major topics in sensing, analytics,and mobile computing which are critical to the design and deployment of mHealth systems
Enables researchers and practitioners who are entering the mHealth field to obtain a complete introduction to research and practice in this emerging area
Written by leading experts in the mHealth field from a diverse set of disciplines and backgrounds
This volume provides a comprehensive introduction to mHealth technology and is accessible to technology-oriented researchers and practitioners with backgrounds in computer science, engineering, statistics, and applied mathematics. The contributing authors include leading researchers and practitioners in the mHealth field. The book offers an in-depth exploration of the three key elements of mHealth technology: the development of on-body sensors that can identify key health-related behaviors (sensors to markers), the use of analytic methods to predict current and future states of health and disease (markers to predictors), and the development of mobile interventions which can improve health outcomes (predictors to interventions). Chapters are organized into sections, with the first section devoted to mHealth applications, followed by three sections devoted to the above three key technology areas.
Each chapter can be read independently, but the organization of the entire book provides a logical flow from the design of on-body sensing technology, through the analysis of time-varying sensor data, to interactions with a user which create opportunities to improve health outcomes.
This volume is a valuable resource to spur the development of this growing field, and ideally suited for use as a textbook in an mHealth course.
---
Brian Kwoba
Assistant Professor, Department of History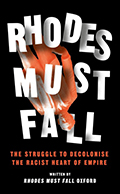 Rhodes Must Fall - The Struggle to Decolonise the Racist Heart of Empire
Written by the Rhodes Must Fall Movement, Oxford
A decisive book written by the Rhodes Must Fall movement, offering unparalleled insight into the institutional racism at the heart of empire.
When students at Oxford University called for a statue of Cecil Rhodes to be removed, following similar calls by students in Cape Town, the significance of these protests was felt across continents. This was not simply about tearing down an outward symbol of British imperialism – a monument glorifying a colonial conqueror – but about confronting the toxic inheritance of the past, and challenging the continued underrepresentation of people of color at universities. And it went to the very heart of the pernicious influence of colonialism in education today.
Written by key members of the movement in Oxford, Rhodes Must Fallis the story of that campaign. Showing the crucial importance of both intersectionality and solidarity with sister movements in South Africa and beyond, this book shows what it means to boldly challenge the racism rooted deeply at the very heart of empire.
---
Anthony Maranise, M.A.
Department: Interdisciplinary & Religious Studies
Title: Cross of a Different Kind: Cancer & Christian Spirituality
Position: Instructor & Researcher
Published: January 2018 (Hardcover); April 2018 (Paperback & eBook)
Publisher: Eternal Insight Press & Media Group
Brief Description: In this 3-part work, cancer survivor & spiritual theologian, Anthony Maranise, addresses the perspectives, complexities, & experiences unique to all persons "touched" by cancer who are also persons of faith. Suggested spiritual exercises at the conclusion of each part supplement the chapter content throughout. Ideal for academics, clergy, & laity alike.
Purchase & Further Info Link: https://www.amazon.com/gp/aw/d/0692107223/ref=tmm_pap_title_0?ie=UTF8&qid=&sr=
Anthony Maranise, M.A.
Instructor, Religious Studies
Interdisciplinary Studies Department
---
Stephen Tabachnick (Edited)
The Cambridge Companion to the Graphic Novel, edited by Stephen E. Tabachnick
Since the graphic novel rose to prominence half a century ago, it has become one of the fastest growing literary/artistic genres, generating interest from readers globally. The Cambridge Companion to the Graphic Novel examines the evolution of comic books into graphic novels and the distinct development of this art form both in America and around the world. This Companion also explores the diverse subgenres often associated with it, such as journalism, fiction, historical fiction, autobiography, biography, science fiction and fantasy. Leading scholars offer insights into graphic novel adaptations of prose works and the adaptation of graphic novels to films; analyses of outstanding graphic novels, like Maus and The Walking Man; an overview which distinguishes the international graphic novel from its American counterpart; and analyses of how the form works and what it teaches, making this book a key resource for scholars, graduate students and undergraduate students alike.
The Cambridge History of the Graphic Novel, edited by Jan Baetens, Hugo Frey, and Stephen E. Tabachnick
he Cambridge History of the Graphic Novel provides the complete history of the graphic novel from its origins in the nineteenth century to its rise and startling success in the twentieth and twenty-first century. It includes original discussion on the current state of the graphic novel and analyzes how American, European, Middle Eastern, and Japanese renditions have shaped the field. Thirty-five leading scholars and historians unpack both forgotten trajectories as well as the famous key episodes, and explain how comics transitioned from being marketed as children's entertainment. Essays address the masters of the form, including Art Spiegelman, Alan Moore, and Marjane Satrapi, and reflect on their publishing history as well as their social and political effects. This ambitious history offers an extensive, detailed and expansive scholarly account of the graphic novel, and will be a key resource for scholars and students.
---
Terrence Tucker
A combustible mix of fury and radicalism, pathos and pain, wit and love--Terrence Tucker calls it "comic rage," and he shows how it has been used by African American artists to aggressively critique America's racial divide.
In Furiously Funny, Tucker finds that comic rage developed from black oral tradition and first shows up in literature by George Schuyler and Ralph Ellison shortly after World War II. He examines its role in novels and plays, following the growth of the expression into comics and stand-up comedy and film, where Richard Pryor, Spike Lee, Whoopi Goldberg, and Chris Rock have all used the technique.
Their work, Tucker argues, shares a comic vision that centralizes the African American experience and realigns racial discourse through an unequivocal frustration at white perceptions of blackness. They perpetuate images of black culture that run the risk of confirming stereotypes as a means to ridicule whites for allowing those destructive depictions to reinforce racist hierarchies. At the center of comic rage, then, is a full-throated embrace of African American folk life and cultural traditions that have emerged in defiance of white hegemony's attempts to devalue, exploit, or distort those traditions. The simultaneous expression of comedy and militancy enables artists to reject the mainstream perspective by confronting white audiences with America's legacy of racial oppression.
Tucker shows how this important art form continues to expand in new ways in the twenty-first century and how it acts as a form of resistance where audiences can engage in subjects that are otherwise taboo.
---
Daniel Unowsky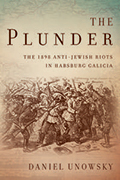 The Plunder: The 1898 Anti-Jewish Riots in Habsburg Galicia

In the spring of 1898, thousands of peasants and townspeople in western Galicia rioted against their Jewish neighbors. Over five thousand individuals were charged with myriad offenses. Seeking to make sense of this violence and its aftermath, The Plunder examines the circulation of antisemitic ideas within Galicia against the political backdrop of the Habsburg state. Daniel Unowsky sees the 1898 anti-Jewish riots as evidence not of Galician backwardness and barbarity, but of a late nineteenth-century Europe reeling from economic, cultural, and political transformations wrought by mass politics, literacy, industrialization, capitalist agriculture, and government expansion. This book offers new insights into the upsurge of the antisemitism that accompanied the emergence of mass politics in Europe at the turn of the twentieth century. Link to flyer