Katrinia Martinez
B.S. Criminal Justice, North Dakota State University
M.S. Ed, Old Dominion University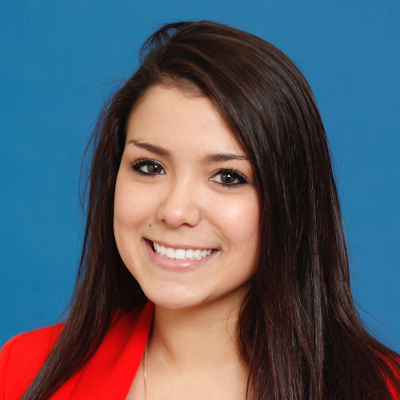 Katie Martinez joins CAAS for the start of Fall 2020 and serves Men's Soccer, Women's Basketball, and Women's Softball as a Athletic Academic Counselor as well as full-fills the duties of the Tutor Coordinator. Prior to CAAS Katie completed her undergraduate degree at North Dakota State University (B.S. Criminal Justice) and then pursed her graduate degree at Old Dominion University for a Master's in Higher Education (M.S. Ed). Katie had participated in Club Pistol during her undergrad which involved competitions at NCAA Collegiate nationals in Ft. Benning, GA and the Olympic Training Center at Colorado springs. Katie's athletic experiences includes a graduate internship at Norfolk State University, Academic Learning Assistant for Old Dominion University and a Student-Athlete Support Services Coordinator at the University of North Dakota. At the University of North Dakota Katie was active in Student-Athlete Development (SAAC and SAID) and helped develop the Directive Studies Program that assisted all at-risk student-athletes in the department with a GPA of a 2.6 and under.
Katie plays an active role in National Association of Academic and Student-Athlete Development Professionals (N4A) by serving on the operations team for both Student Athlete Development Programs and Practices (SADPP) subcommittee as well as the Young Professionals subcommittee. During her time in N4A she has been able to network and help work with student-athletes and professionals on a national level.
In Katie's free time she likes to golf, watch sports, listen to music and walk her German Shepherd puppy Zion "Williamson" Martinez.
Favorite Music Artists: LAUV, KALEO, Marshmello, Hozier, Drake