Meet Our staff
---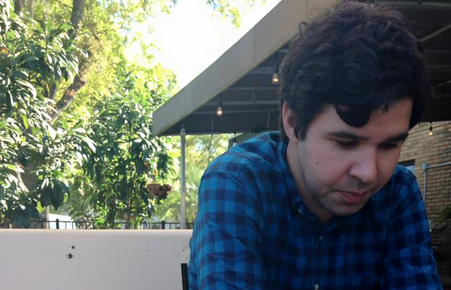 Dr. Scott Sundvall, Director of CWC
ssndvall@memphis.edu
Phone: (901) 678-1694
Office: McWherter Library Room 116
About: I'm Scott Sundvall, the new director of the Center for Writing and Communication (CWC). I recently completed my PhD in English at the University of Florida with a specialization in rhetoric and new media. My research has appeared in Media Fields, Itineration, Interstitial, Politics of Place, Rhizomes, and an edited collection, Cybercultures: Mediations of Community, Culture, Politics. I am presently editing a collection with my colleague, Joseph Weakland, entitled, Rhetorical Speculations: The Future and Potential of Rhetoric and Writing Studies, for Utah State University Press. This year my efforts will draw upon my background in rhetoric, writing studies, and media to guide the CWC through its next stage of development. Several improvements are already underway: renovation of the CWC space; implementation of online, evening consultation hours; creation of a social media presence (Facebook and Twitter); and the drafting of grant proposals to fund the institution of a media lab. I am also in the process of proposing a graduate seminar on the theory and practice of writing and communication centers, so as to ensure CWC consultants have effective training and expertise in writing and communication center methodology. With the advent of ubiquitous computing and other emerging technologies, writing, communication, and rhetoric continue to change and adapt. Likewise, I want to offer our clients effective consultations in both the classical and timeless principles of orality and literacy as well as the emerging principles of what Gregory Ulmer marks "electracy." I strive to make the CWC an inviting and worthwhile opportunity for the entire University of Memphis community.


Andrea Bishop, Graduate Assistant Director
abishop@memphis.edu
Office: McWherter Library Room 115
About: Andrea Stark Bishop has taught college composition for more than a decade. At the University of Memphis, her PhD studies in composition focus on first year writing and how students write across all disciplines. She is currently studying for her comprehensive exams and preparing to write her dissertation which will focus on collaborative writing. Working one-on-one with writers is important to Andrea as a powerful way to encourage people to claim ownership of their writing. As Graduate Assistant Director, Andrea serves as the liaison between the CWC and UM's Center for Athletic Academic Services. She also coordinates a graduate writing group, and conducts data-driven research focused on the services the CWC provides to UM students, faculty, and staff. Recently celebrating her twentieth anniversary to her sweetheart of a husband, Andrea is the mother of two sons, and is the chief wrangler of two sweet dogs and three ornery cats.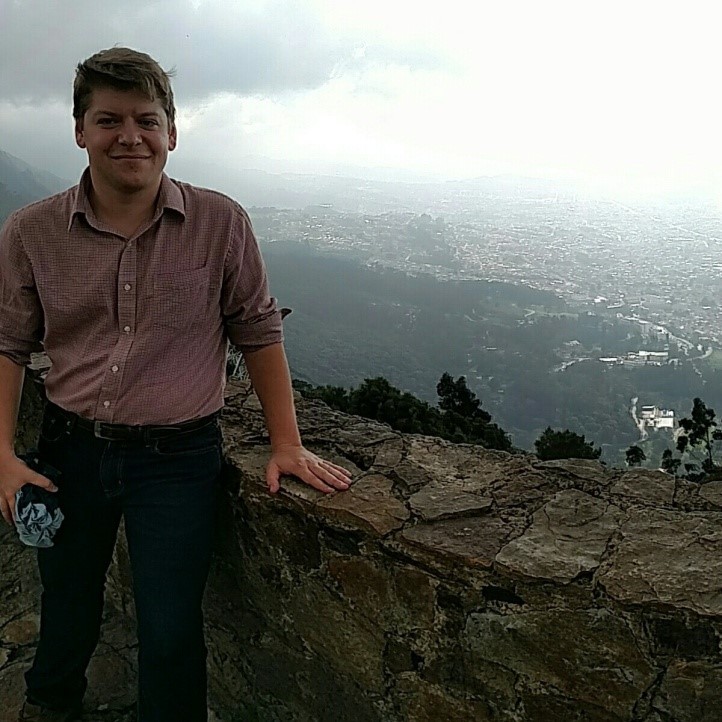 Adam Hughes, Graduate Assistant Director
ahughes8@memphis.edu
Office: McWherter Library Room 115
About: Adam G. Hughes is a Ph.D. candidate in the Department of Communication and serves as Graduate Assistant Director of the CWC. His research interests include constitutive rhetoric, rhetoric of technology, and irony. Adam is currently working on his dissertation project which examines the public rhetorics surrounding three examples of technological innovation. In his spare time, Adam enjoys biking moderately, traveling regularly, and eating liberally.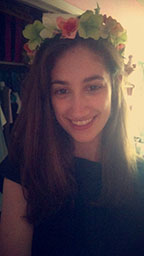 Megan Murphy, Graduate Assistant Director
mmmrphy3@memphis.edu
Office: McWherter Library Room 115
About: Megan Murphy, in her second year of the MFA program, is passionate about her writing and attempts to demonstrate it by helping those struggling with their coursework. Additionally, she has experience in a writing center and hosting a writer's workshop where she taught various lessons that assisted ESL students with their assignments. Megan came to Memphis in 2016 from Christian Brothers University where she completed her Bachelor's degree in creative writing, along with a 150 page novel length piece that consisted of interconnected short stories about families.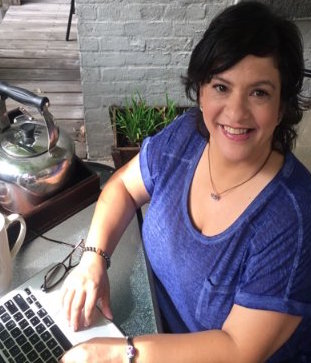 Adela Brito, Consultant
About: Adela Brito, a Miami native, holds a BA in English from Florida International University. She began her professional career as a teacher, and then became an Educational Director for Sylvan Learning Center in Miami. She lived in NYC for sixteen years, where she worked as an editor, test prep instructor, and academic and writing coach. Adela enjoys reading about pop culture and music history and occasionally reviews music, film, and books. She is a professional editor of fiction and memoir, who is currently working on her first novel, Blue Suede Blues, and pursuing an MFA in Creative Writing at the University of Memphis. She loves Elvis, the blues;and soul music.
Mary Elizabeth Cartwright, Consultant
About: Mary Elizabeth Cartwright is a University of Memphis MFA candidate finishing her first year within the program. After earning her BA in English from the university, she decided that Memphis was her home and chose to stay. Mary discovered her love of literature and teaching in high school, volunteering to tutor her classmates and other students at her school. Mary enjoys traveling abroad in the summer to destinations such as Paris, Amsterdam, London, and Scotland to discover new places, new perceptions, and new interpretations of her favorite novels. Her genre emphasis is fiction, and she is currently working on her thesis, which she hopes will transform into her first novel.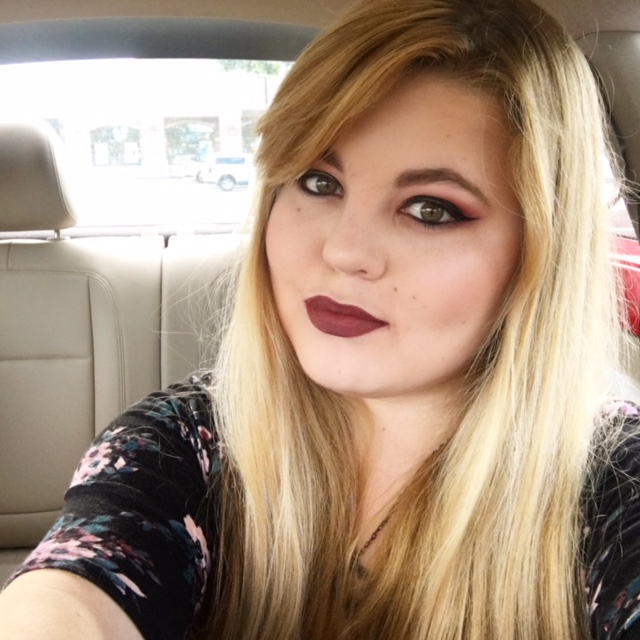 Jordan Evans, Consultant
About: Jordan Evans is an MFA candidate in Creative Writing at the University of Memphis. Originally from the Eastern Shore of Maryland, she attended Rhodes College and earned a B.A. in English. When not reading or writing, she can usually be found drinking coffee and marathon viewing her latest Netflix discovery.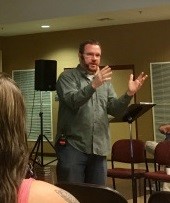 Steven Gaines, Consultant
About: An award-winning author and speaker, Steven Gaines has experience as an editor and as a speech teacher and coach. His education has included several courses in both communication and English. He's about halfway through his PhD in rhetoric and media studies at the University of Memphis, where his research explores religious rhetoric in social change and conflict, especially through radio, newspapers, and social media. His client-driven consulting style fluidly adjusts to accommodate diverse needs.
Christine Guaragno, Consultant
About: Christine Guaragno, a Pennsylvania native, holds a BA in Creative Writing from Susquehanna University. Before moving to Memphis she worked for the Free Library of Philadelphia, hosting after-school writing and STEM events. An avid reader, Christine serves as the non-fiction editor for the Pinch Literary Magazine, and is currently pursing an MFA in poetry.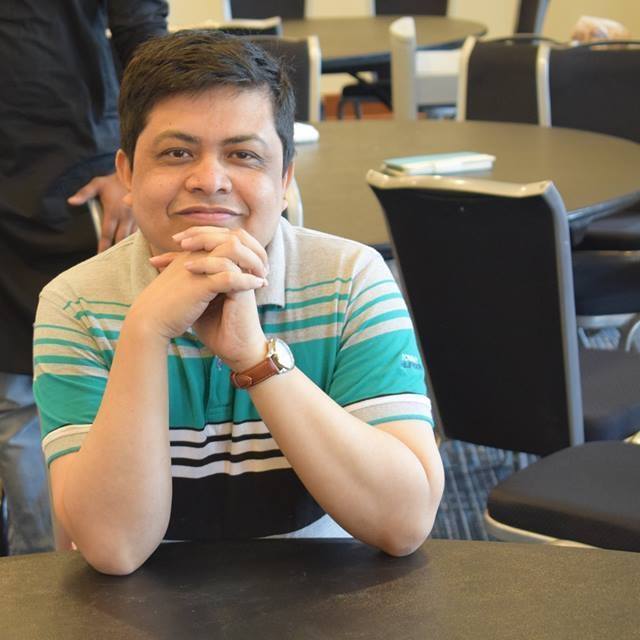 Abdul Hakim, Consultant
About: Abdul Hakim is a PhD student in applied linguistics at the University of Memphis, and was previously a Fulbright Foreign Language Teaching Assistant and student at Indiana University Bloomington. He earned a B.A. and an M.A. in English at the University of Chittagong, Bangladesh and has around 7 years of EFL experience at the university level. His areas of interest include EFL writing/composition, task-based language teaching, pragmatics and pedagogic grammar. He has always been specially interested in teaching writing skills. A graduate assistant in the English Department at the UofM, he loves to help students at the CWC address the multiplicity of their writing challenges and needs.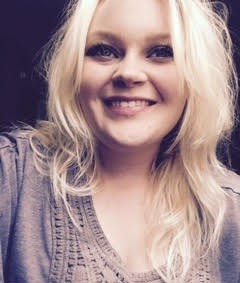 Brennah Hutchison, Consultant
About: Brennah Hutchison is a second year PhD student at the University of Memphis. She has teaching experience with Composition I, Composition II, and Literary Heritage. Brennah received her M.A. in Rhetoric and Composition from Arkansas State University in 2016. Her master's level areas of emphasis were Body Materialism, Feminist Rhetorics, and Gender Studies. Her current area of research is 19th Century Transatlantic Literature. When she is not studying, Brennah enjoys writing creatively and playing with her pug Roscoe.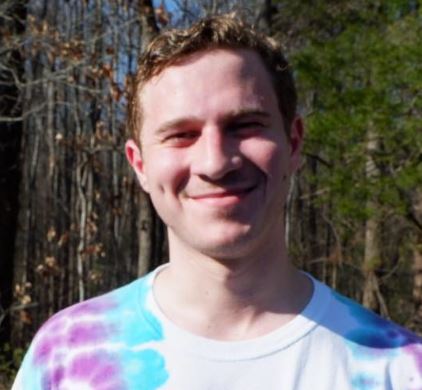 Vincent Kenny-Cincotta, Consultant
About: Vincent Kenny-Cincotta is in his fourth semester of coursework in the funky MA/PhD track of the Department of English. A native New Yorker, after earning his BA in English from Northeastern University in 2014 (and two unfulfilling years in the corporate world), he decided to pursue his doctorate here at the U of M with a concentration in Literary and Cultural Studies. His primary academic area of interest is postmodern literature (particularly the works of Bret Easton Ellis, David Foster Wallace, and Don DeLillo) but he has an undeniable soft spot for early-twentieth century horror and science fiction. He has experience teaching English 1010 as well as English 1020 and the CWC is the third writing center that he has had the pleasure of working at. When he is not reading, writing, teaching, researching, or responding to emails, he enjoys relaxing with a nice, hoppy IPA and a ballgame. Or by listening to Phish.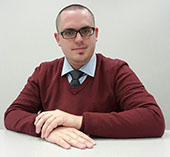 Bradley Knox, Consultant
About: After finishing his undergraduate degree, double-majoring in Communication and Linguistics, Bradly Knox made the logical move from Seattle to Memphis. Pursuing his Master's in Communication at the University of Memphis, Bradley's main research interests are surveillance and anti-corruption. Bradley's interests span the academic disciplines; he will take active part in any conversation about philosophy and STEM disciplines. Being particularly excited to support students writing resumes or CVs and preparing for public speaking situations, Bradley also looks forward to tutoring at the CWC as an opportunity to learn more about academic fields other than his own.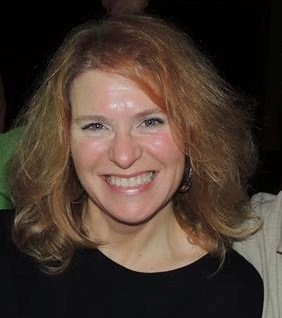 Kathleen Manning, Consultant
About: Kathleen Manning graduated from the University of Memphis with a Bachelor of Liberal Arts in Literature/Composition and Urban Community Studies and she is now concentrating on a Masters in Women's Studies and Literature. Coffee, Star Wars, and Alice in Wonderland are all special to her. In addition, Kathleen is a self-proclaimed fitness enthusiast, an avid reader, and has passions for music, dance, art, and photography.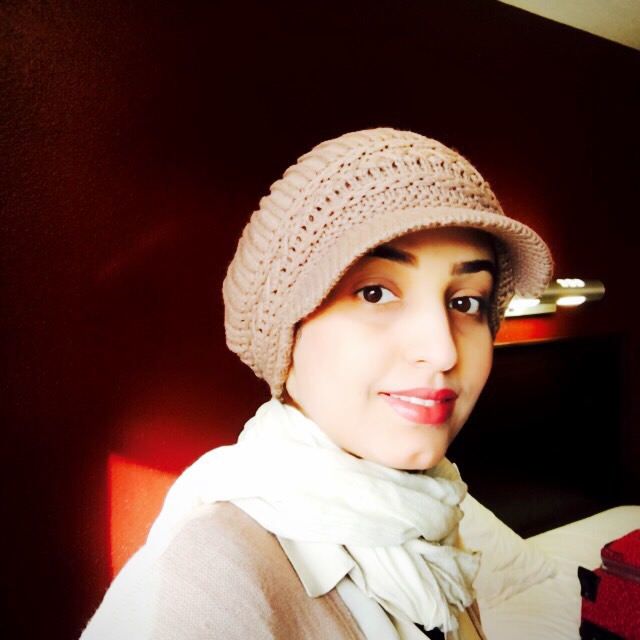 Ruqayyah Moafa, Consultant
About: Ruqayyah Moafa is a Ph.D. candidate in the Department of English with a concentration in Applied Linguistics at the University of Memphis. Her research focuses on developing intercultural competence as a tool for enhancing communication in English in the era of globalization. After receiving her M.A. in TESOL from Murray State University in 2013, Ruqayyah moved to Saudi Arabia where she taught English to college-level students for over two years. Her teaching experience helped her to realize that she can make people happier by helping them to improve the quality of their communication.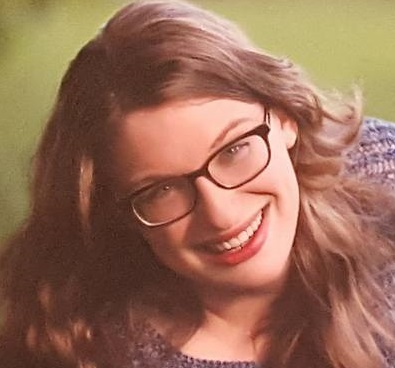 Alyssa Radtke, Consultant
About: Alyssa Radtke majored in English with a minor in Business Administration at University of Mississippi, where she authored a collection of disability-themed poetry titled Ramped Soapbox. She is currently in her second year of the MFA program at University of Memphis, concentrating on poetry. Describing herself as a "caffeine and comedy girl," Alyssa also admits to an embarrassing knowledge of fanfiction set in the Star Trek, Marvel, and Outlander universes. It might be said that Alyssa's devotion to the writing process—and so her career as a writing tutor—began with an AP English essay on Death of a Salesman which she drafted a total of eight times. Alyssa comes to the CWC with three years of experience tutoring at the Ole Miss writing center.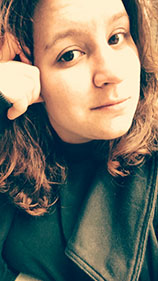 Skye Roberson, Consultant
About: Skye Roberson double-majored in philosophy and psychology at Arkansas State University, where she also received an MA in English Composition and Rhetoric. Her master's thesis explored punk feminism and its relevance to the history of composition and feminist pedagogy. She is currently pursuing her PhD in Composition Studies at the University of Memphis. For Skye, the most valuable part of working in the CWC is taking part in providing students with a consistent support system and a relaxed environment in which to take authorial ownership of their work. Her academic interests include the history of composition, classical rhetoric, popular culture, feminism, and sound studies. She also pursues a number of hobbies, including crafting perfect playlists, baking, hiking, classic movies, as well as video games and TV (especially Game of Thrones and Bob's Burgers).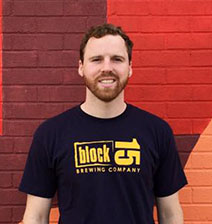 Jonathan Smith, Consultant
About: Jonathan Smith has been teaching in the communication discipline for almost a decade. He received his BS and MA in Communication at Oregon State University before moving to Memphis in the summer of 2016 to pursue a PhD in Rhetoric. Using metaphor criticism, Jonathan's master's thesis examined ideology in a 1960 JFK campaign speech. He is a cat owner, avid exerciser, micro brew connoisseur, and HBO enthusiast. Jonathan was drawn to the CWC to work one on one with students in an environment that promotes learning and progress.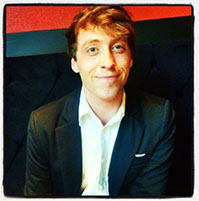 Stephen Turner, Consultant
About: Stephen Turner joins the CWC from Arkansas State University, where he obtained his BA and MA in English. Following the mantra of his ASU mentor, Stephen holds that "No text is sacred," and strives to demystify the act of writing for the benefit of his own writing and for that of his students and CWC clients. Beyond helping students, Stephen views his work at the CWC as a way to grow and learn—increasing his ability to give good feedback as well as keeping him informed through the diverse points of view of our clientele. Stephen's academic interests range from contemporary poetry to Southern Gothic; he is especially interested in William Faulkner and Cormac McCarthy.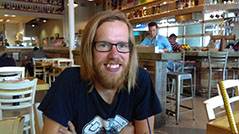 Justin Williams, Consultant
About: Research—diving into a subject—is a real pleasure for Justin Williams, who makes the transition this year from one of our earliest graduate student clients to membership in our ever-growing, multi-talented staff. Justin is an avid cyclist, guitarist, and social justice activist—as well as diligent scholar of twentieth century American literature. After graduating with a BA in English and French from Tennessee Technology University, Justin joined the University of Memphis English Department to pursue a PhD in 2015.