Financial Literacy
April is National Financial Literacy Month. The month-long initiative offers an opportunity for individuals to learn about finances and effective strategies to better their overall financial situation. The effort started in 2003 when the U. S. Senate declared the month of April as Financial Literacy Month.
The purpose and mission of The University of Memphis' Student Financial Aid Office is to help students achieve their educational goals by providing and informing them of any and all financial resources that they are eligible to receive. We are also committed to providing guidance and resources when it comes to financial literacy.
Financial literacy involves being able to understand and make the proper decisions in managing personal finances. Whether creating and/or managing a budget, taking on and paying down debt, saving for and paying for college, it's important to have the knowledge and skills in order to make the right decisions. Knowing and managing your personal finances now will save you a lot of trouble and anxiety while you are in school and later on in life.
---
Credit Basics
Learn the basics about credit and debt by checking out these following sites:
National Foundation for Credit Counseling
To take a look at your credit, click on this link in order to find out how to receive a yearly credit report for free.
Budgeting Resources
Use the Tuition Estimator to get an idea of the cost of tuition and fees at The University of Memphis.
Student Loan Resources
These videos offer advice on how to manage student loans, borrow responsibly, and repay loans:
How to Manage your Student Loans
Responsible Borrowing
Repayment: What to Expect
Find out the differences between the types of federal student loans here.
The National Student Loan Data System (NSLDS) is a federal agency database that compiles all of your financial aid history from the schools you've attended. This database is particularly useful in tracking how much you've borrowed.
The federal student aid website, StudentLoans.gov, includes a detailed Financial Awareness Counseling page. It offers useful information on managing loan debt, as well as loan repayment and avoiding default.
When it's time to repay your student loans, there are several repayment plans that are designed to meet your needs. Click here to review your many options.
A Repayment Estimator is available so you have an idea of what your monthly payments will be based on your total student loan debt and your repayment plan.
Default!
Your loans are considered in default when you fail to repay a loan according to the terms agreed to in the promissory note. For most federal student loans, you will default if you have not made a payment in more than 270 days. YOU DO NOT WANT TO GO INTO DEFAULT. Here are the reasons why:
You lose eligibility for additional federal student aid.
The entire unpaid balance of your loan and any interest is immediately due and payable.
The loan will be reported as delinquent to credit bureaus, damaging your credit rating.
This will affect your ability to buy a car or house or to get a credit card.
The Internal Revenue Service can take your federal and state tax refund to collect any of your defaulted student loan debt.
Your employer can withhold money from your pay and send the money to the government.
It will take years to reestablish your credit and recover from default.
Money Saving Tips and Tools
You want to start saving money but don't how or where to begin? Start with this: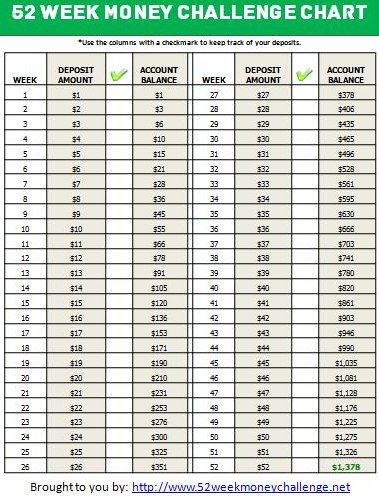 Here are 30 Ways to Cut Your Monthly Expenses.
Great Websites To Visit
http://www.mymoney.gov
https://www.bettermoneyhabits.com
http://www.pbs.org/your-life-your-money
FeedthePig
---
Note: This page is for informational purposes only. Content on linked sites is the responsibility of the site owners.