Supporting the Herbarium
---
Special Volunteer Project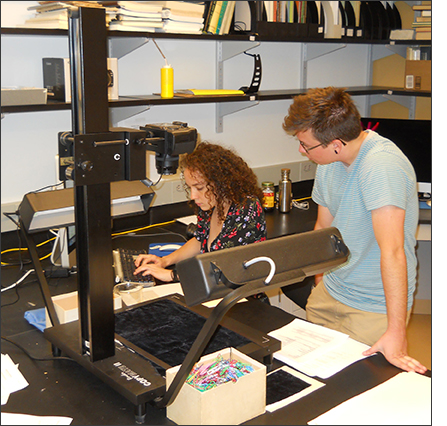 We're looking for people to help us photograph the entire collection of specimens to add to our online database. No prior experience with plants or photography is necessary. This important aspect of the herbarium will help researchers worldwide access our collections for their work. Email your interest in helping out to: smballou@memphis.edu.
Volunteer Opportunities
Since the herbarium is reopening after 30 years in storage, there is plenty of work to do to make it fully functional. No botanical experience is necessary and there is no minimum time involvement. Volunteer activities include mounting specimens on paper, entering specimen information into our database, taking photographs for our digital herbarium, plant collection expeditions, and help with various other small projects. Persons who would like to assist with ongoing herbarium activities are encouraged to us to arrange an orientation. Email your interest in helping out to: smballou@memphis.edu.
Donating Specimens
The herbarium will gladly accept high quality specimens for addition to the collection. Specimens must come with a detailed label, which should include GPS coordinates of the collection site. Unmounted specimens are preferred. Contact the herbarium for more information.
Financial Support
Consider supporting the operations of the University of Memphis Herbarium with a financial contribution. Gifts received directly benefit herbarium research, education, services, and ongoing collection maintenance. This community support multiplies the value of the herbarium and guarantees a secure future for the collection. Please visit the Office of Development webpage for more information, or donate online now. Be sure to provide special instructions that your gift is for the herbarium.