Memphis Tigers Football
Tigers athletic training bringing science to the fields, courts
A new program is bringing together sports science and athletics at the University of Memphis. The program tracks bone loading using inertial sensors that can be worn around the ankles or wrists. The data gathered is used to help athletes learn how much force they are putting on their joints and how to bone load appropriately – even when walking to class.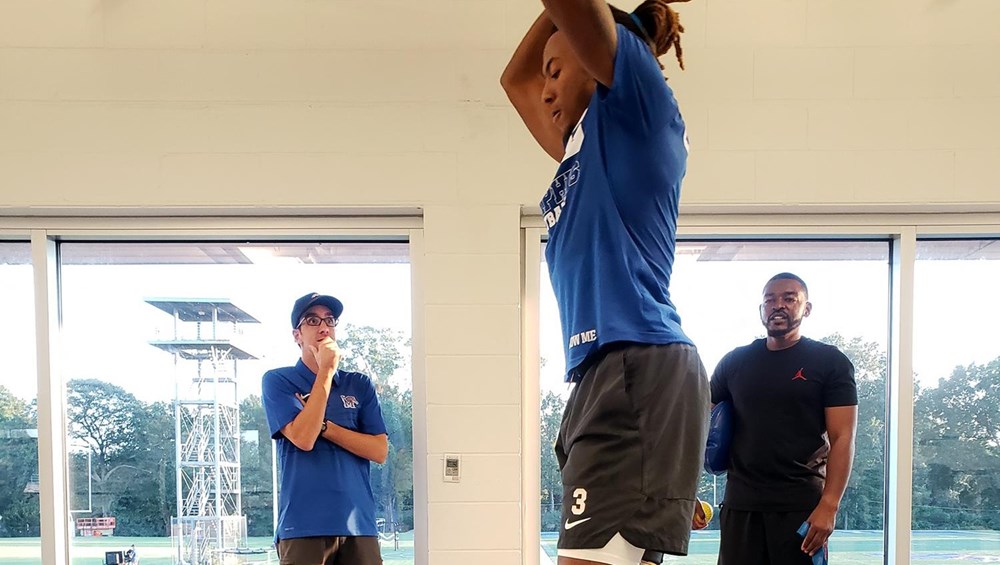 ACL Rehabilitation - Supporting the Athletic Trainer with Data
Tracking improvement every day, every session, every repetition to help athlete recovery
To compliment monthly lab strength tests, Inertial Measure Units (IMU's) were placed on the athlete's lower legs to accurately track lower leg shock during every on-field training session. In collaboration with the Athletic Trainer this information was used to track the total load improvements from week to week, measure the effectiveness of each session, redesign each drill, and tailor the rehabilitation program specifically to the individual.
* This was the same method used with NBA player Joel Embiid during his recovery from lower limb injury and is the first time this technology has been used within a US college setting.
Measured Workload by Position - Workload in Training and Games
First step in using data to improve player preparation across the entire season
Using the 'Catapult' GPS system, in collaboration with the strength and conditioning staff an extended system trial was run over spring training, summer workouts and the beginning of fall ball to understand the role of this system in understanding athlete demands and informing athlete training. This project complied data from multiple programs nationwide to understand how Memphis Football can use this data in a smarter manner to gain an edge on their competitors.