UofM Mobile Application Information
The UofM mobile application was launched in the Apple Store and Google Play (Android Market) in early March 2012.
In September 2013, a significantly enhanced UofM mobile application was launched. In addition to all the functionality in the earlier mobile application, there are new features including admissions, alumni, course listings, campus tour, and many other options to help the campus community.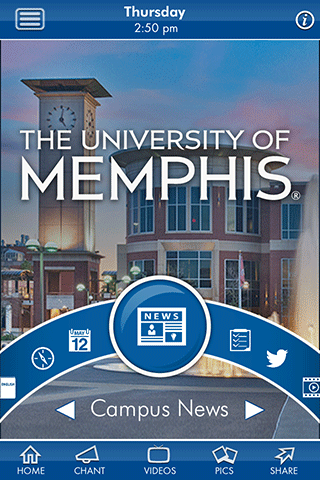 Visit Mobile Devices-Email for setting up mobile access to your university email.
Instructions on accessing authenticated features like schedule, grades, campus card balances, and more are below.
Step One:
Locate the My Campus option on the dial. This option is now the default when the app is launched.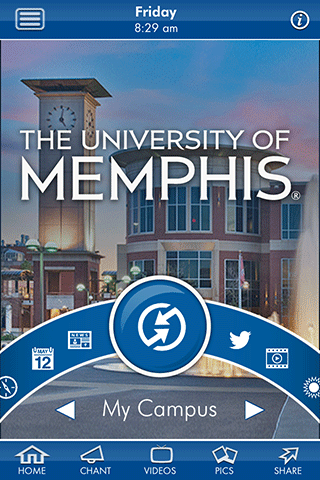 Step Two:
Login with your University of Memphis credentials. Use the same user name and password that you use to access email, myMemphis, and other services.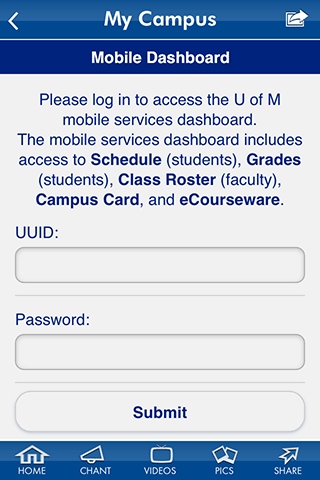 Step Three:
Based on your roles at the University of Memphis, you will be presented the options available to you.