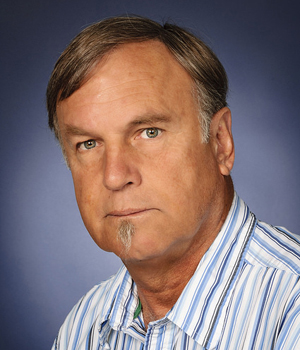 Stephan J. Schoech, Ph.D.
Professor
Email
<a href="mailto:sschoech@memphis.edu">sschoech@memphis.edu</a>
Office Hours
By Appointment
I joined the Department of Biology in 2000 after earning a BS and MS from Arizona State University and a PhD from the University of Washington. I also was a Post-Doctoral Fellow, Asst. Prof. (part time), and Asst. Scientist at Indiana University for the five years preceding my joining the department at the UofM.
My research focus is at the nexus of behavior, ecology, and physiology: I can be characterized as a behavioral ecologist, physiological ecologist, behavioral endocrinologist, or even an ornithologist. I, and students and post-docs in my lab, have conducted research on cooperatively breeding Florida scrub-jays (Aphelocoma coerulescens) for ~ 25 years.
Research Interests:
Behavioral endocrinology - the hormones and the hormonal mechanisms that mediate reproductive behaviors, especially parental and alloparental (i. e., helping to care for non-descendant young) behaviors.


Physiological ecology - the effects of an animal's environment upon its physiology and the subsequent effects upon initiation of reproductive behaviors and subsequent measures of fitness.


Stress biology - how the interactions between stress (e. g., corticosterone) and reproductive (e. g., testosterone and estradiol) hormones mediate an animal's reproductive effort. Also, whether developmental exposure to corticosterone results in long term phenotypic effects (i.e., alters behavioral and physiologic responses).


Nutritional endocrinology - variable resource availability (inter-year or across-habitat effects) can play a role in the overall condition of an organism and this can subsequently have long-term effects upon an animal's health-state and fitness.
Education:
B.S., Zoology, Arizona State University; M.S., Zoology, Arizona State University; Ph.D., Zoology, University of Washington; Post-Doctoral Fellow, Biology, Indiana University