Dr. Susan Elswick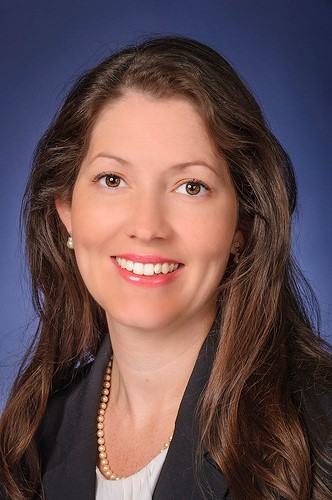 Susan Elswick obtained her Master of Social Work at University of Tennessee in 2006 and her Doctor of Education in Instructional and Curriculum leadership with a specialty in Applied Behavior Analysis at the University of Memphis in 2011. Served as an adjunct instructor at the University of Tennessee College of Social Work Memphis Campus from 2008-current. Served as a clinical assistant professor at the University Of Memphis Department Of Social Work Memphis from 2012-2015. She served as assistant professor and BA Program Director from 2015-current at the University of Memphis Department of Social Work.
Dr. Susan Elswick has taught both undergraduate and graduate level courses in her time as a professor. She has taught over thirty sections of master's level courses in the areas of human behavior in the social environment, field education/ field seminar, social work practice with children and families, and school social work. She has also taught 8 sections of undergraduate content and curriculum in intro to social work, school social work, and social response to the human need. She has served as field liaison and field instructor for both graduate and undergraduate students since 2008.
Dr. Susan Elswick has over 15 years of clinical mental health experience that includes community mental health, case management, residential programming, ABA-based programming, school-based programming, parent coaching, integrated behavioral health, infant mental health, and home-based services. Dr. Elswick is the CEO/ Founder of Behavior Services of the MidSouth LLC. Her research interests include assessment and intervention for children with both academic and behavioral difficulties, the use of Response to Intervention in multiple settings, improving outcomes for students through effective teacher training and supports, the use of evidence-based interventions and services to correct maladaptive behaviors in order to improve outcomes for children and families, the use of expressive art therapies/ experiential therapies in the field of social work practice, and the use of informatics and technology in the field of social work.
Dr. Elswick is the author of 15 peer reviewed journal publications, two monographed books, and served as the editor for one book publication. She also has over thirty referred conference presentations. She has received more than $1 million in internal and external grants to date. She was also awarded the NASW-TN West Branch Social Worker of the Year in 2017, and was awarded the prestigious Gary Lee Shaffer Award for Academic Contributions to the Field of School Social Work by the School Social Work Association of America (SSWAA) in 2018. This is the highest honor that can be bestowed on a school social work faculty member.