CCFA Voices - Winter 2015
Click the "fullscreen" icon in the bottom right corner to increase size.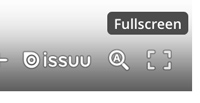 Features
Hail! Hail! The Band's All Here!
The band continues a longstanding tradition of performing excellence.
Also read: A Game Day in the Life of the Mighty Sound of the South
Leadership Biographies: Albert Nguyen, Armand Hall and Dan Kalantarian
Cue Retirement... GO!
Theatre & Dance Professor John J. McFadden retires after more than 40 years.
Teen Appeal Special Section
Features article about the Teen Appeal's longevity and an article by staffer Deidre Shore, Cordova High School.
Every Issue
Dean's Message
Dean Richard R. Ranta talks CCFA partnerships.
Donor Spotlight
Jeniam Foundation donations benefit Theatre & Dance.
Alumni Spotlight
Around CCFA
In the Community
Upcoming Events (pdf)
Calendar of productions, concerts and shows.
News & Notes
---
ON SALE NOW!
Thanks to the generosity of patrons in the community, AMUM is proud to present a book capturing the successful exhibit "In His Studio: Carroll Cloar." Featuring the artist's writings paired with his images, Cloar is presented in his own words. For more information, call AMUM at 901.678.2224.
Paper $42
Order online: www.upress.state.ms.us
Call order to: 1.800.737.7788
Electronic version of UPM books are available from Amazon Kindle, Barnes & Noble's Nook, Baker & Taylor's Blio, EBSCO/NetLibrary, EBL/Ebooks Corporation, Ebrary, Follett Digital Editions, Google Editions, Ingram Digital and MyiLibrary, KNO Reader, Overdrive and SONY Reader.