CCFA Voices - Spring 2021
Click the "fullscreen" icon in the bottom right corner to increase size.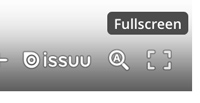 Read Featured Stories Online:
| Feature Story |
Student Profile: Razan Hadidi

Design is design. That's what UofM student Razan Hadidi said is among the most important of the lessons she learned from her time in the Department of Architecture.
| Read about Razan's personal journey as an architectural design student >
---
| Features |
Dean Hogan's Welcome Letter

College of Communication and Fine Arts Dean Dr. Anne Hogan shares her thoughts on a tumultuous year.

| Read the Dean's Welcome Letter >

Meet the Director: Kevin Sanders

The new director of the Rudi E. Scheidt School of Music speaks on the school's new direction and exciting new projects.

Innovation Takes No Breaks

College of Communication and Fine Arts finds unique ways to carry on amid a global pandemic.

| Learn more the adaptable spirit of the CCFA >

Remembering Rudi and Honey Scheidt

For students, faculty and staff of the Rudi E. Scheidt School of Music, the impact the Scheidt family has made over the years is immeasurable. Hear stories of how the Scheidts' love of music and the University have shaped the music program and the lives of many.

Creative Collaborations

The University of Memphis announced the establishment of the Institute for Arts & Health in early 2021, ushering in an exciting new effort to bridge the arts, humanities, social sciences, digital technologies and STEM areas; with the aim of contributing to a more just and equitable society.

| Learn more about the Institute for Arts & Health >

The Sound of Progress

Now several months following its debut, the collaborative nonprofit radio project between the University of Memphis, Crosstown Concourse and The Daily Memphian now known as WYXR has gained following locally and across the globe through online streaming.

| Read the latest on the UofM's new radio partnership >

Excellence in Education

Take a closer look at three standout faculty members of the College of Communication and Fine Arts.

| Learn more about these award-winning CCFA faculty members >

A New Way to Learn

A new emphasis on a variety of graduate certificate programs within the College of Communication and Fine Arts means that prospective students are able to get a jump start on their chosen career path and advantage over the competition with just a few concentrated courses.

| Learn more about CCFA's wide array of graduate certificates >

Meet the Chair: Jacob Allen

The new chair of the Department of Theatre & Dance has big plans for his troupe.

| Read about Jacob Allen's journey in theatre >