Finish Line


The University of Memphis Finish Line Program
The UofM Finish Line Program assists students who have completed 90 or more credit hours but have regrettably had to abandon their dreams of completing a college degree. Many have demonstrated the ability to be successful in college and are within a single academic year of successful graduation (i.e. 30 hours). Yet the primary reason for withdrawal at 90+ hours is exhausted financial aid and related external situations, such as needing to work full-time to support a family.


Eligibility Requirements
To qualify for our program, students must:
Have 90 or more earned credit hours

Have a recent stop-out period of at least one semester (fall or spring)

Have an overall and institution grade point average of at least 2.0

Have a maximum of 30 credit hours remaining toward degree



Have not yet completed a Bachelor's degree
How to Get Started
Step 1: Submit your information here!
Step 2: Within 10 business days, a Finish Line advisor will assess your academic information to determine your eligibilty to work with our program. You will be contacted via email or phone whether you are eligible or not. If you are eligible, your advisor will work with you to find the best academic path forward. Your advisor will also let you know if any of our low-cost courses can work with your completion plan. Depending on your degree plan, you may work with a Finish Line advisor in conjuction with your college advisor.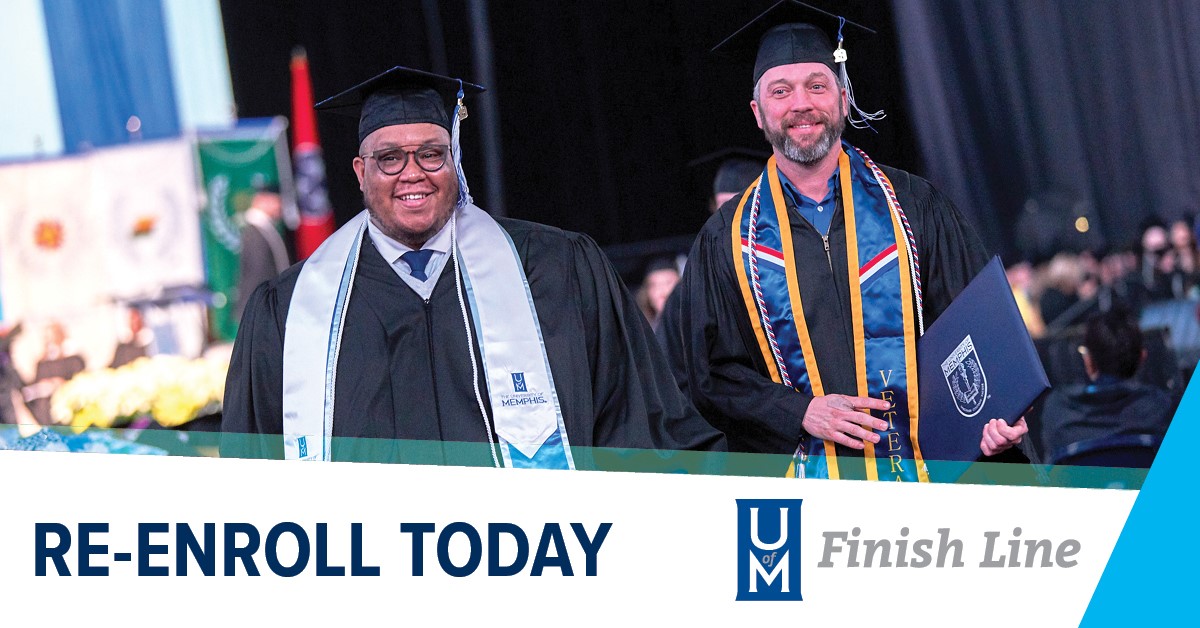 ---
Our Finish Line Graduates:
As of the Spring 2023 semester,
1,033 students
have mapped out cost-effective degree completion plans
and graduated from the university!

One such student was Aniysha who had earned 108 credit hours but was unable to finish her degree as planned because her financial aid opportunities were exhausted in the fall 2012 semester. Aniysha was contacted in October 2013 and shared that she had been working to save money to return to the University. Through the Finish Line program, she completed 4 online, self-paced courses that had been pre-assessed by faculty members through the Experiential Learning Credit program. Working with the Finish Line team, Aniysha graduated in December earning the bachelor's degree she thought was just out of her reach.
See more student stories and news about Finish Line below:
"Students Speak" - Check out this page to read student testimonials about their time with the Finish Line program.
"In the News" - Read the articles featuring our award-winning program.