Contact the Dean of Students
Office Hours:
Monday – Friday | 8:00 am - 4:30 pm

359 University Center
Memphis, TN 38152
Phone: 901.678.2187
Email: deanofstudents@memphis.edu

Dean of Students


Dr. Justin Lawhead
Dean of Students / Vice Provost for Student Development and Wellness
jtlawhed@memphis.edu

Justin Lawhead serves as the Dean of Students at the University of Memphis. In this role, he conducts administrative and programmatic oversight and coordination for the following departments: Student Accountability, Student Leadership and Involvement, Multicultural Affairs, and University Police Services. He Implements overall vision, direction, leadership, and the continued development of a student-centered team and programs focusing on student success. Provide leaderships in the areas of planning, human resources, policy development, operational, facility, and budgetary aspects for all reporting units. Ensure compliance with local, state, and/or federal agencies as related to the programs and services within the offices. He partners with the Office of Institutional Equity to develop, schedule and implement programming campus raise awareness in the campus community about all forms of sex discrimination (including sexual harassment and sexual assault) and the University's policies and procedures regarding such matters, so as to reinforce to the University community the importance of this issue to the University administration.
He has more than 20 years of experience in higher education in the areas of student leadership training, program coordination, advising and assessment. He directs a comprehensive student development program designed to enhance the educational experience for University of Memphis students. He earned his Doctor of Education in Higher Education Administration from the University of Memphis by completing his dissertation studying the effects of fraternity and sorority participation on leadership identity development.
---
Staff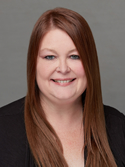 Melissa A Morgan
Dean of Students Program and Services Coordinator
mamorgn3@memphis.edu
Melissa Morgan is the Dean of Students Programs & Services Coordinator. She earned her B.P.S. in Organizational Leadership and M.P.S. in Strategic Leadership from the University of Memphis and is preparing to begin working on her Ed.D. in Adult and Higher education at UofM. Melissa provides support to the Dean as well as to the many areas he works with. She also oversees the Tiger Pantry's daily operations. Working to eradicate food insecurities is one of her many passions. Melissa has almost 20 years of higher education experience, all with the University of Memphis.


---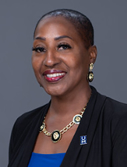 Anquella "Ann" Buchanan
Student Basic Needs Coordinator
bchanan6@memphis.edu
Anquella Buchanan is the Coordinator, Students Basic Needs, in the Office of the Dean of Students. She has more than 20 years of experience providing support, counseling, treatment, advocacy, referrals, service coordination, and crisis interventions to both children and adults. She holds a B.A. in Psychology from Wayne State University and a M.A. in Community Counseling from Siena Heights University, both in Michigan. Anquella was selected to be part of a Research Project, a joint effort between the Department of Defense, and the Veteran's Administration, to facilitate and encourage Veterans to address PTSD, as a result of post-deployment. She's passionate about seeing others helped. Her legacy is to make a positive impact, everywhere she goes!


---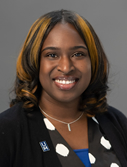 Elbone` Malone
Behavioral Intervention Team Coordinator
ejewell@memphis.edu
Elbone` Malone is the Dean of Students Behavior Intervention Team Coordinator. She earned her B.A. in Social Work from the University of Memphis and her Master of Social Work Degree (M.S.W.) from Union University. During her undergraduate studies, she received an award for Student Intern of the Year and completed her internship at the Mayor's Office of Shelby County. She is also a member of National Association of Social Workers (NASW). Elbone` has experience in working with various at-risk populations--providing resources, counseling, case management, advocacy, behavioral healthcare services, mental health, social policy, community organizing and engagement, and program management. Previously, Elbone` has received accolades at the State Level for growing, coordinating, and leading the Baby and Me Tobacco Free program for Shelby County. She has the proven ability to manage programs by developing, completing, and executing needs, while building lasting relationships personally and professionally. Elbone` is extremely passionate about her profession and dedicated to helping others in every way that she can. Elbone` is often described as that "cohesiveness" which brings people together and enjoys collaborating, being innovative, and learning new things.


---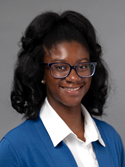 Jasmine Chalmers
Graduate Assistant Case Manager
J.C.Chalmers@memphis.edu

Jasmine Chalmers is the Graduate Assistant Case Manager in the Office of the Dean of Students. She earned her B.A in Social Work from the University of Memphis. She is currently a master student in the University of Memphis Advanced Standing Social Work program. Born and raised in Memphis, Tennessee, she is very passionate about serving the different populations in need throughout the Memphis community. Her desire to serve is geared but not limited to the youth in Memphis as she wants to empower the youth to be the difference makers within the community. She takes pride in her years of volunteering with the Urban Bicycle Food Ministry. She also has experience with serving others through her military service in the Air National Guard, internship at Hope House, and youth behavioral counselor position at Youth Villages.


---
Leadership Team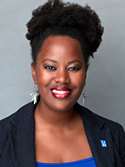 Amber Bush
Associate Dean of Students, Student Accountability
Amber.Bush@memphis.edu
Amber is a graduate of the University of Memphis but a native of Knoxville, TN. She previously served as the Assistant Director for Student Accountability from October 2107 until May 2022. Her previous experience includes Residence Life & Student Conduct, which contributed to her knowledge of multiple aspects of student services. She completed her Master's in Leadership and Policy Studies with a concentration in Student Personnel at the University of Memphis. She is also a recipient of the Bettie Bell Distinguished Service Award at the University of Memphis. Amber is a previous Women's History Month Honoree and University Excellence Awards nominee. Amber has served in numerous leadership roles both on and off campus that reinforce her desire to be a valuable resource to students. She has a genuine love for the city of Memphis and wishes for the University of Memphis to be a constant source of upward mobility for the Memphis Metro Area.


---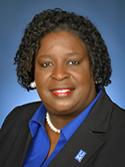 Linda Hall
Associate Dean of Students, Multicultural Affairs
lghall1@memphis.edu
Linda Hall has over 25 years of experience in Higher Education. She has worked in different capacities during her career at The University of Memphis. During her tenure at the University she has been a strong advocate for underrepresented students in ensuring that they develop leadership skills, exposure to networking opportunities, improve communication abilities, broaden their social awareness and strengthen their voice on social justice issues.
Linda values the contributions that her colleagues can contribute to preparing a holistic student to society and works diligently to collaborate and coordinate our intellectual capital to the academic success our students. She has experience in engaging and enhancing student leadership skills and providing support and guidance in event planning and programming.
Linda holds both a bachelor's and master's degrees from The University of Memphis and was named one of 100 Women in 100 Years in the history of The University of Memphis.


---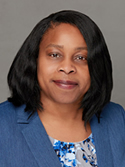 Alisha Rose Henderson
Director, Career Services
arose3@memphis.edu
Alisha Rose Henderson has been committed to meeting the needs of students and community partners for over 18 years. Since her arrival at the University of Memphis, she has led a Career Services Office with a relationship building model. She recognizes that career planning and professional development which includes experiential learning are important factors in student success and to the strategic mission of the university. Mrs. Henderson is dedicated to providing support to students and alumni as they identify, prepare for and accomplish their career goals. She encourages students to be lifelong learners and leaders in their profession. Her credentials include certifications in career coaching, job search training, and mediation. She is a member of the National Association of Colleges and Employers, Southern Association of Colleges and Employers and has served on the board of the Tennessee Association of Colleges and Employers.


---
Dr. Linh Luu
Director, Student Health and Counseling Services
lluu1@memphis.edu
Dr. Linh Luu is a licensed psychologist – Health Service Provider and serves as the Director of Student Health and Counseling Services. She received her Ph.D. in Counseling Psychology from Lehigh University APA-Accredited program. Her scholarly interests include advocacy, issues of equity and health disparities, and multicultural competency in clinical supervision. Clinically, she has special interests in working with clients with trauma and grief, multicultural issues, identity development issues, and LGBTQ+ clients. With a strong background and a great passion for community and college mental health, Dr. Luu leads Student Health and Counseling Services from a place of compassion, with a culturally responsive and data-driven approach. Currently serving on editorial boards of the Journal of College Counseling, the Asian American Journal of Psychology, and The Counseling Psychologist, Dr. Luu has been recognized by the American Psychological Association - Society of Counseling Psychology and Society for the Psychology of Women for her scholarship, leadership, and service.

---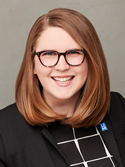 MK Tyler
Director, Student Leadership & Involvement
mktyler@memphis.edu
MK Tyler serves as the Director for Student Leadership and Involvement. Prior to stepping into this role, MK has spent the past five years serving in various roles in Student Leadership and Involvement, most recently as the Senior Coordinator for Student Engagement. MK is responsible for providing leadership and support to Fraternity & Sorority Affairs, Student Engagement, Community Engagement and Campus Partnerships, large scale student programming, and leadership programming. MK has a deep passion for meeting students where they are and building them up to be the best leaders they can be and meet their untapped potential. She believes in the importance of student engagement and involvement and the impact it makes on student's retention and graduation rates. MK values the relationships with her colleagues across campus and is thankful for the collaborative efforts the UofM takes to best serve students. MK holds a Bachelor of Arts in Political Science from Baylor University and a Master of Education in Adult Education from the University of Oklahoma. She is currently in pursuit of her doctoral degree in Educational Psychology from the University of Memphis, Go Tigers Go!