Contact the Dean of Students
Office Hours:
Monday – Friday | 8:00 am - 4:30 pm

359 University Center
Memphis, TN 38152
Phone: 901.678.2187
Fax: 901.678.4534
Email: deanofstudents@memphis.edu OR sos@memphis.edu

Dean of Students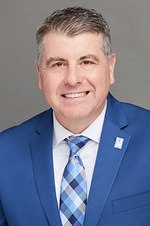 Dr. Justin Lawhead
Dean of Students
jtlawhed@memphis.edu

Justin Lawhead serves as the Dean of Students at the University of Memphis. In this role, he conducts administrative and programmatic oversight and coordination for the following departments: Office of Accountability, Outreach and Support, Veterans and Military Student Services, Student Leadership and Involvement, Multicultural Affairs and Disability Resource Services. He Implements overall vision, direction, leadership, and the continued development of a student-centered team and programs focusing on student success. Provide leaderships in the areas of planning, human resources, policy development, operational, facility, and budgetary aspects for all reporting units. Ensure compliance with local, state, and/or federal agencies as related to the programs and services within the offices. He partners with the Office of Institutional Equity to develop, schedule and implement programming campus raise awareness in the campus community about all forms of sex discrimination (including sexual harassment and sexual assault) and the University's policies and procedures regarding such matters, so as to reinforce to the University community the importance of this issue to the University administration.
He has more than 20 years of experience in higher education in the areas of student leadership training, program coordination, advising and assessment. He directs a comprehensive student development program designed to enhance the educational experience for University of Memphis students. He earned his Doctor of Education in Higher Education Administration from the University of Memphis by completing his dissertation studying the effects of fraternity and sorority participation on leadership identity development.
---
Staff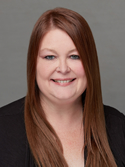 Melissa A Morgan
Assistant to The Dean of Students
mamorgn3@memphis.edu
Melissa Morgan is the Assistant to the Dean of Students. She earned her B.P.S. in Organizational Leadership from the University of Memphis and anticipates completing her M.P.S. in Strategic Leadership in May 2020. She provides administrative support to the Dean of Students as well as the many areas he is involved with. Melissa has over 15 years of higher education experience, all with the University of Memphis.
---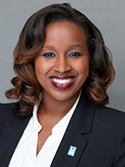 Arielle Fair-Brown
Case Manager, Student Outreach and Support
Arielle.Brown@memphis.edu
Arielle Fair-Brown is the Case Manager in the Office of the Dean of Students' Student Outreach and Support Services. She holds her Bachelors degree from Middle Tennessee State University, Master's degrees from Washington University in St. Louis, and is a state-certified Licensed Master-Level Social Worker. She has many years of experience working in various social service capacities within the Memphis-community. At the University of Memphis, Arielle oversees the student concern cases received from the University body, connecting them to necessary resources, on or off campus, to assure personal and academic student success. She is a member of the BIT and CARE multi-disciplinary review teams.
---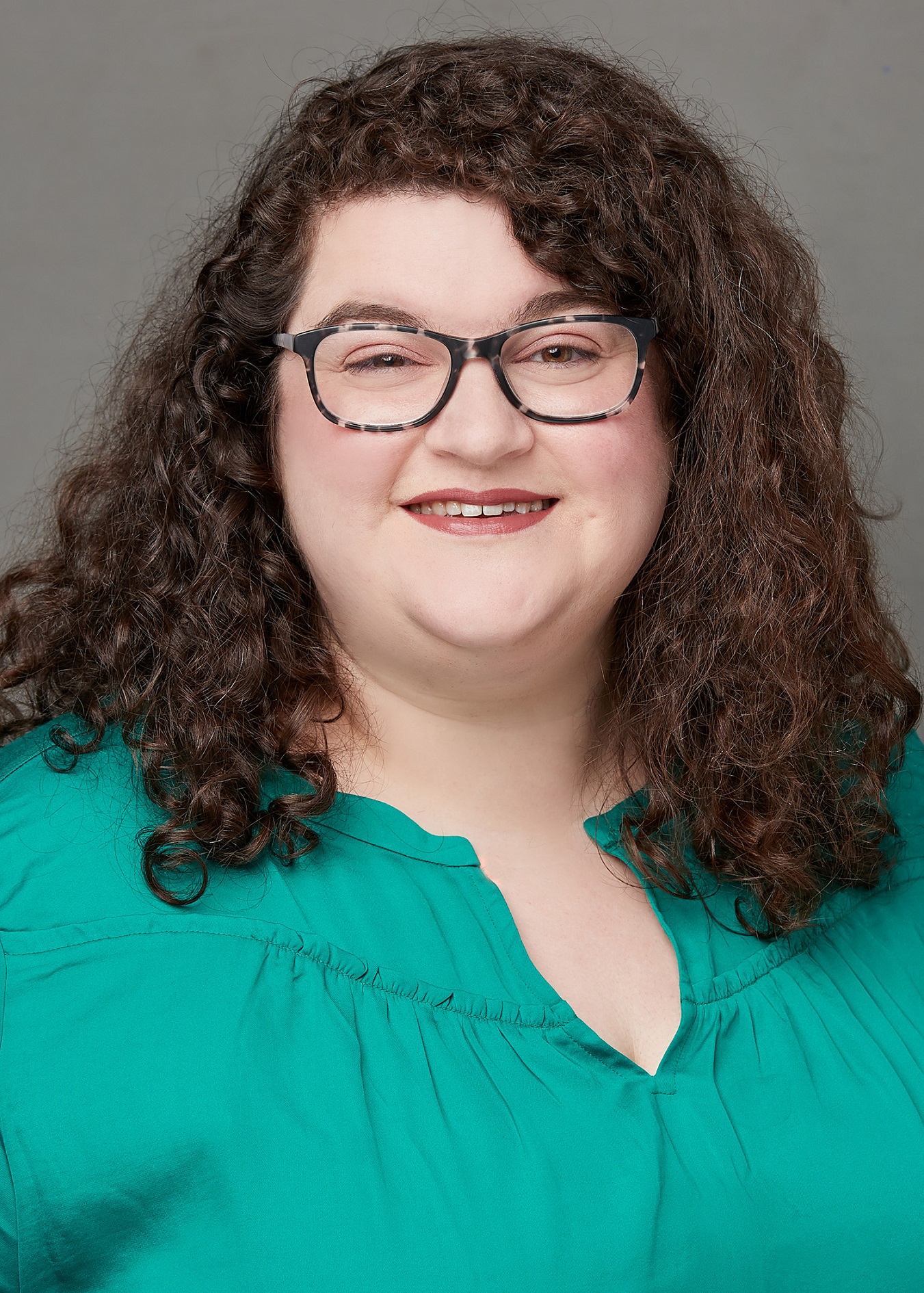 Alison Brown
Coordinator, Student Outreach and Support
mbrown37@memphis.edu
Alison Brown is the Coordinator of Student Outreach and Support in the Office of the Dean of Students' Outreach and Support Services. She earned a B.A. in mathematics and German studies from Hamilton College (Clinton, NY) and an M.Ed. in Higher Education Administration with a focus on Organizational Administration from the University of Arkansas. Alison works with post-traditional students including those who are over 25 years of age as well as students of all ages who have children. In addition to her work with post-traditional students, Alison is the coordinator for Tiger Pantry and the Dr. Rosie Phillips Bingham Student Emergency Fund and is a member of the CARE Team.
---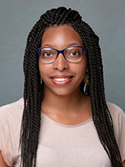 Britany Bolling
Graduate Assistant, Student Outreach and Support

Britany is a New Orleans native and a graduate student working on her masters in Clinical Mental Health Counseling. She currently serves as the graduate assistant for Outreach and Prevention. She received her bachelors of science degree in Psychology at Louisiana State University. She once met Demi Lovato and started crying because Demi gave her a high five!


---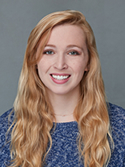 Tristan McKenzie
Graduate Assistant Case Manager, Student Outreach and Support

Tristan McKenzie is a graduate student in the Clinical Mental Health Counseling Program and received her Bachelor's from The University of Memphis in Psychology. Currently, she serves as the Graduate Assistant Case Manager in the Office of Student Outreach and Support. She strives to support students by helping them navigate any issues they may have and connect them to resources. Tristan is willing to talk to students on a variety of subjects, from academic to mental health concerns and even what good movies are out and the awesomeness of dogs.
---
Leadership Team
Kaylon Bradford
Director, Student Leadership and Involvement
kbbrdfrd@memphis.edu

Kaylon Bradford serves as the Director of Student Leadership and Involvement. In this role, he provides leadership and support to Fraternity and Sorority Affairs, Student Engagement, Community Engagement & Campus Partnerships, and Leadership Programming. As an undergraduate student at the University of Central Arkansas, Kaylon was extremely involved in student leadership and activities.
Prior to joining the University of Memphis community, Kaylon served as the Director of Student Life and Associate Director for Diversity and Community at the University of Central Arkansas. While working at UCA, Kaylon founded the Black Male Achievement Challenge Program, and Project X which is an Early Arrival Program for men of color. Kaylon earned his Bachelor of Arts degree in Broadcast Journalism from UCA, and a Master of Science in College Student Personnel from Arkansas Tech University. He is a professional speaker with the CAMPUSPEAK Agency and travels to campuses across the world entertaining, educating, and empowering students, organizations, and working professionals, in various arenas.
It was through these experiences that he recognized the positive impact that student engagement has on graduation and retention rates. Since then, Kaylon has committed his life work inspiring students and enhancing the student engagement experience for students across the world.
---
Tara Buchannan
Director, Disability Resources for Students
tmbchnnn@memphis.edu
Tara Buchannan has been advocating for students with disabilities in higher education for the past 19 years. She previously served as the Director of the Disability Resource Center at Western Illinois University (WIU). During her tenure as director, she founded University Partnerships for Accessible Solutions, which was featured in the second edition of Universal Design in Higher Education: From Principles to Practice. Prior to her employment at WIU, she worked as a learning specialist for Student Disability Services at the University of Iowa for 5 years. Her professional interests include the application of the social justice model of disability and Universal Design in higher education. She received her bachelor's degree in kinesiology and her master's degree in rehabilitation administration and services from Southern Illinois University at Carbondale.
---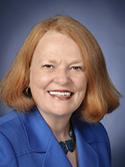 Dr. Jane Clement
Director, Student Health Center and Counseling Center
jclement@memphis.edu
Jane Clement's alma mater is the University of Memphis (GO TIGERS!). When she's not being the Director of the Counseling Center or working in my private practice she enjoys time with family – particularly with her granddaughters. She enjoys playing bridge with friends and going to the lake. She goes to any and all theater shows I am able to and also collects kaleidoscopes and love art museums and antiques.
Her passion is Tiger Basketball – you will find her at almost most every game. She travels a lot but has a few places still on her bucket list...China, Croatia, and Costa Rica. Her professional areas of interests are Training, Diversity, Women's issues, Couples, Myers-pBriggs, and family therapy.
---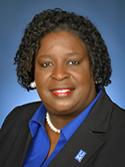 Linda Hall
Associate Dean of Students, Multicultural Affairs
lghall1@memphis.edu
Linda Hall has over 25 years of experience in Higher Education. She has worked in different capacities during her career at The University of Memphis. During her tenure at the University she has been a strong advocate for underrepresented students in ensuring that they develop leadership skills, exposure to networking opportunities, improve communication abilities, broaden their social awareness and strengthen their voice on social justice issues.
Linda values the contributions that her colleagues can contribute to preparing a holistic student to society and works diligently to collaborate and coordinate our intellectual capital to the academic success our students. She has experience in engaging and enhancing student leadership skills and providing support and guidance in event planning and programming.
Linda holds both a bachelor's and master's degrees from The University of Memphis and was named one of 100 Women in 100 Years in the history of The University of Memphis.
---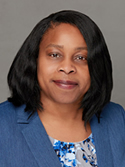 Alisha Rose Henderson
Director, Career Services
arose3@memphis.edu
Alisha Rose Henderson has been committed to meeting the needs of students and community partners for over 18 years. Since her arrival at the University of Memphis, she has led a Career Services Office with a relationship building model. She recognizes that career planning and professional development which includes experiential learning are important factors in student success and to the strategic mission of the university. Mrs. Henderson is dedicated to providing support to students and alumni as they identify, prepare for and accomplish their career goals. She encourages students to be lifelong learners and leaders in their profession. Her credentials include certifications in career coaching, job search training, and mediation. She is a member of the National Association of Colleges and Employers, Southern Association of Colleges and Employers and has served on the board of the Tennessee Association of Colleges and Employers.
---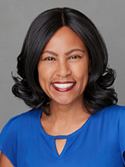 Marcallina "MJ" James
U.S. Navy Veteran
msjames@memphis.edu
Marcallina "MJ" James joined the Veterans and Military Student Services team September 2017. Marcallina is a U.S. Navy veteran who served during Operation Desert Storm. "MJ" earned her Bachelor of Arts in English from Augsburg University.
As the Veterans and Military Services Coordinator, James works collaboratively with campus staff, faculty and administrators in coordinating programs for students including: orientation, recognition events, career transition, and campus engagement. In addition, James functions as an advisor for the Student Veterans Organization (SVO).
Although "MJ" is a Minnesota native, Memphis has become her home. She is grateful for opportunities to partner with on campus and off campus community members who support the success of veteran and military students, and their families.
---
Dr. Terra Smith
Associate Professor, Health Studies
tsmith3@memphis.edu

Dr. Terra Smith joined The University of Memphis's faculty in 1997. She has been a member of 2 academic units, the College of Educations' Departments of Consumer Science and Education, Human Movement Science and Education. Currently, she is a faculty member in the School of Health Studies. Dr. Smith received her bachelor of science degree in Hotel and Restaurant Administration from Cornell University and her masters of science and doctorate degrees from the Oklahoma State University in Food, Nutrition, and Institutional Administration, and Food Science, respectively. She is a registered dietitian/nutritionist and a member of the Academy of Nutrition and Dietetics. Dr. Smith's scholarship interests include nutrition and food systems. In addition, Dr. Smith has a passion for helping students succeed with their intellectual developmental milestones that includes maintaining and achieving healthy life styles. She believes that eliminating food insecurity is essential for students to achieve healthy life styles. Dr. Smith resides with her family in Memphis. In her free time, she reads a lot, especially Norwegian crime novels and philosophies.
---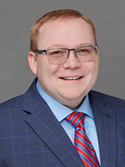 Darren Wibberding
Associate Dean of Students, Office of Student Accountability
Darren.Wibberding@memphis.edu
Darren Wibberding has been serving students for over 12 years. In his current role as Associate Dean of Students, Darren is responsible for managing the University's response to student concerns and behavioral issues. Darren is committed to resolving student and faculty concerns; focusing on the issues in front of him while also maintaining a sense of the societal and broader policy implications of any given set of circumstances. Darren values the University Community as a place to learn and grow through reflection and personal development. Darren's experiences include managing residence halls, student programming, student governance, organizational and individual advising. Darren has regularly received training and professional development in areas such as Student Conduct, Title IX, and Behavioral Intervention.