IEAA Events - Spring 2022

All IEAA events will take place online.

The Egyptian Gallery is OPEN.


Important Safety Guidelines for your museum visit: masks and social distancing are strongly recommended. Please wear a face mask when indoors at all times.

The Institute of Egyptian Art & Archaeology, as part of its mandate as a Tennessee Center of Excellence, presents programs and educational events for the public. The IEAA brings world-renowned Egyptologists to the Mid-South for lectures and symposia. In addition, educational events are offered to schoolchildren and their families. Occasionally, the Institute also sponsors educational tours to Egypt.
The Institute of Egyptian Art & Archaeology provides trained graduate student docents for groups wishing a guided tour of the ancient Egyptian and African ethnographic exhibitions in the Art Museum of the University of Memphis. In addition, the Art Museum and the IEAA are sometimes able to provide guided tours of the Contemporary exhibitions at the Art Museum.

To schedule a tour, contact the Art Museum at 901.678.2224.

Events for Spring 2022
The events below will take place online. Each program is free, but online registration may be required.
Eighteenth Annual Legacy of Egypt Lecture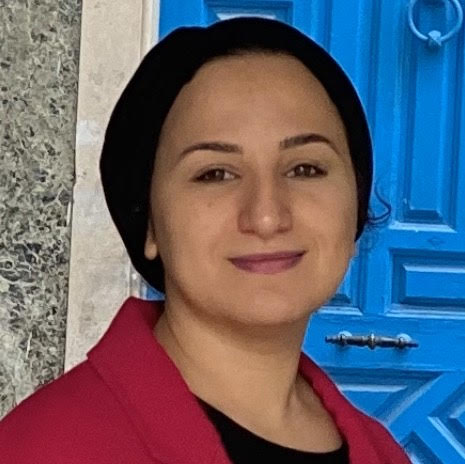 "Preserving Cultural Heritage through Community Outreach: A Case Study in Minya, Egypt."
A Public Lecture by Dr. Heba Abd Elsalam
Date: Thursday, April 14, 2022
Time: 7:00 PM CDT
Location: Online - https://youtu.be/S6S8e5M9488
Heba Abd Elsalam, PhD, is a Visiting Scholar at Middle Tennessee State University. She received her PhD in public history from Middle Tennessee State University, her MA in anthropology from the University of Central Florida, and BA in archaeology from Cairo University, Egypt.
Her lecture documents her successful projects to connect the community in Minya, Egypt, with the nearby ancient monuments at Beni Hassan and Tuna el-Gebel. Interpretive methods such as living history story-telling and engagement with crafts with ancient antecedents also proved effective in engaging the community as stakeholders in the appreciation and preservation of these monuments and in bringing more visitors to the Mallawi Museum in Minya.
Dr. Heba Abd Elsalam has interned at the British Museum and at the Heidelberg Center for Cultural Heritage and has served as Cultural Heritage and Outreach Consultant for the American School of Oriental Research and as US Programs Advisor for the American Research Center in Egypt.
This online event is free.
---
Coming to a computer near you!

Join us for a fun and FREE online public event with lots of fun and interesting activities for all!

Content will be available from April 18 through September 30, 2022.

This year we also have links to resources for educators and parents.