IEAA Events - Fall 2021
Writing in Three Dimensions: Myth and Metaphor in Ancient Egypt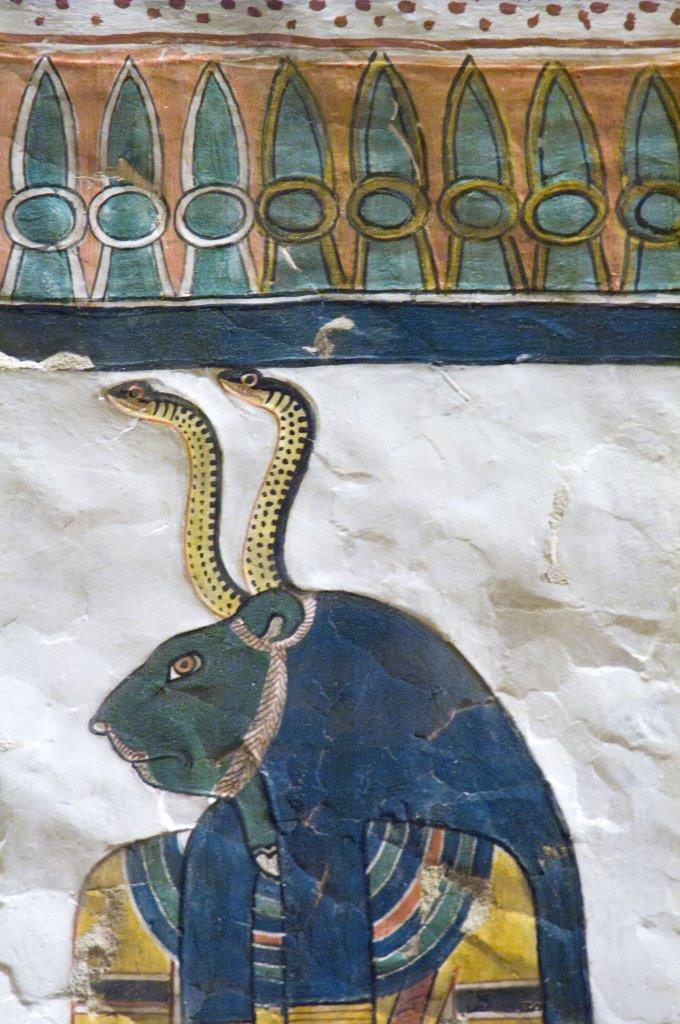 Come explore the Egyptian art exhibit, "Writing in Three Dimensions: Myth and Metaphor in Ancient Egypt," at the Art Museum of the University of Memphis from October 18th to November 29th. Curated by California based artist, Jacqueline Thurston and Dr. Lorelei H. Corcoran, professor of Egyptian art and director of the Institute of Egyptian Art & Archaeology, together with graduate students majoring in Egyptology at the University of Memphis, Andrea Courtway, Kate Gosnell, Bethany Jensen, Paige Nehls and Charles Rhodes, the exhibit features stunning photographs of an intimate scale that capture details of monumental art from Egyptian tombs and temples as well as real antiquities chosen from the Institute's own collection.
For more information click HERE.

The Egyptian Gallery is
OPEN.
Important Safety Guidelines for your museum visit: masks and social distancing are required for those who are not fully vaccinated.

The Institute of Egyptian Art & Archaeology, as part of its mandate as a Tennessee Center of Excellence, presents programs and educational events for the public. The IEAA brings world-renowned Egyptologists to the Mid-South for lectures and symposia. In addition, educational events are offered to schoolchildren and their families. Occasionally, the Institute also sponsors educational tours to Egypt.
The Institute of Egyptian Art & Archaeology provides trained graduate student docents for groups wishing a guided tour of the ancient Egyptian and African ethnographic exhibitions in the Art Museum of the University of Memphis. In addition, the Art Museum and the IEAA are sometimes able to provide guided tours of the Contemporary exhibitions at the Art Museum.

Note: Due to social distancing protocols, tours are subject to strict participant limitations until further notice.

Events for Fall 2021
The events below will take place online. Each program is free, but online registration may be required.
---

Fifth Annual IEAA Alumnae/Alumni Lecture
"Dendur in the Dodekaschoinos, Towards a Stratigraphy of Stories."
A Public Lecture by Dr. Erin Peters
October 28, 2021
Time: 7:00 PM
Location: Online - https://youtu.be/t_rFaAIav_w
This lecture will remain on YouTube after its premiere.
Erin Peters, PhD, is Director of the Boyden Gallery and Collection and Lecturer in Museum Studies at St. Mary's College of Maryland. Dr. Peters received her PhD in art history at the University of Iowa, MA in museum professions from Seton Hall University, and her MA in art history with a concentration in Egyptian art and archaeology from the University of Memphis.
Dr. Peters' lecture elucidates how the design and decoration of the iconic temple of Dendur now on display at the Metropolitan Museum of Art, NY, contributed to its functional and dynamic use as a cult center. The temple was originally located at the southernmost border of Roman Egypt in a regional, ritual landscape called the Dodekaschoinos or "Land of the 'Greek' Twelve Miles" that included the temple of Isis at Philae and was home to a multiplicity of people and practices that defied classification into strict categories such as Egyptian, Greek, Nubian, or Roman. Peters guided the multidisciplinary "Color the Temple" project to use colorized light to bring color back to the Dendur Temple and is a three-time Project Director awardee from the National Endowment for the Humanities.
This online event is free and open to the public.
Registration is not required.