UofM Official Email Signature
If using a Mac with Microsoft Outlook:
Step 1: Using your mouse, select the appropriate template below and type "Command+C" to copy:
For Faculty or Staff Use:
For Faculty Use ONLY:

Tom Tiger


Title | Optional Secondary Title
Department Title if needed


Tom Tiger




Faculty Member, Name of College
---
For Lambuth Use Only:

For Athletic Use ONLY:

Tom Tiger


Title | Lambuth Campus


Tom Tiger




Insert Title Here | Optional Secondary Title
Next Steps:
Open Microsoft Outlook
Click to edit "Preferences"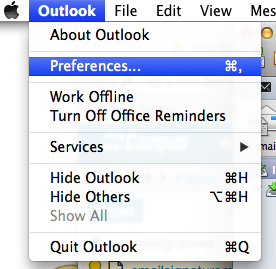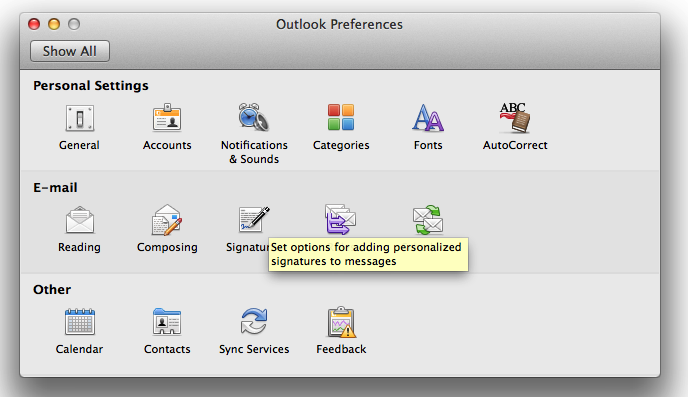 Click the "+" button to create a new signature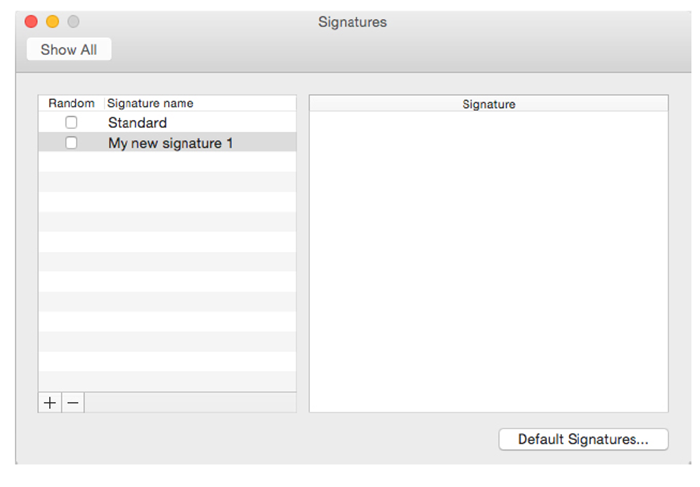 In the content area on the left, paste the signature that you copied by typing "Command+V"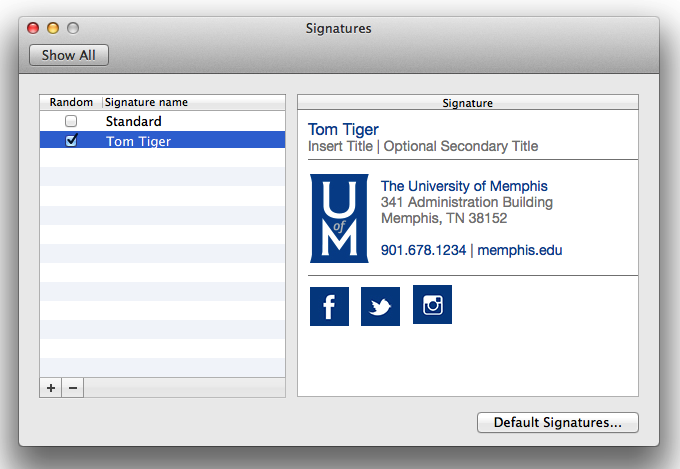 In order to ensure the signature pastes properly, select the "Paste Options" box as shown below: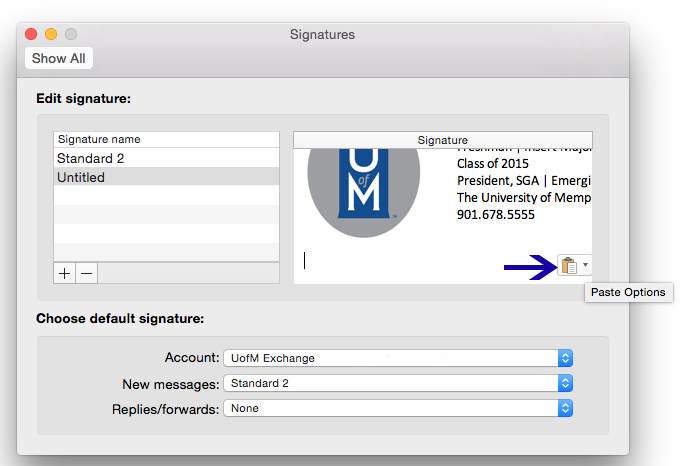 Select "Keep Source Formatting"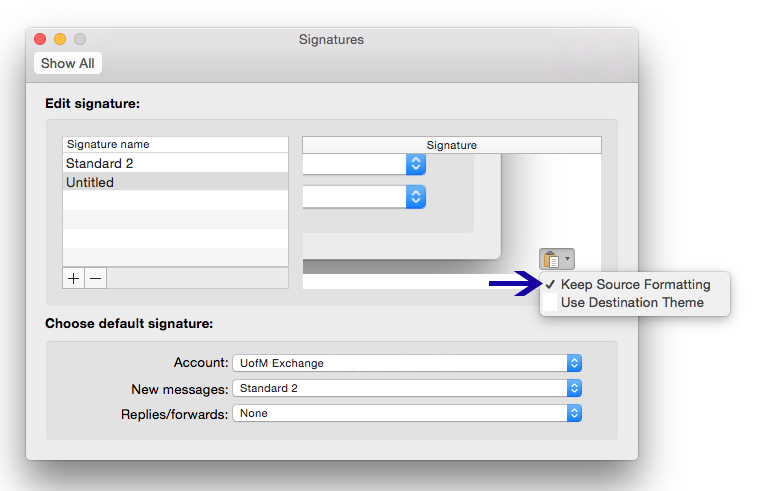 You can now edit the text. Please follow standards outlined here.


Social Media Icons

The icons currently shown link to the UofM's social media. If you would like to edit the icons to represent your organization's platforms, contact m.carrier@memphis.edu and include social media links. A custom signature will be created for you.
Additional buttons are available for YouTube, LinkedIn, etc. Action buttons such as Apply Now, Buy Tickets, Make a Gift, etc. can be created upon request.
Icons must retain the same shape and blue color.
Including social media icons is optional.



To set your new signature, select "Default Signatures" in the lower right corner of the pop-up box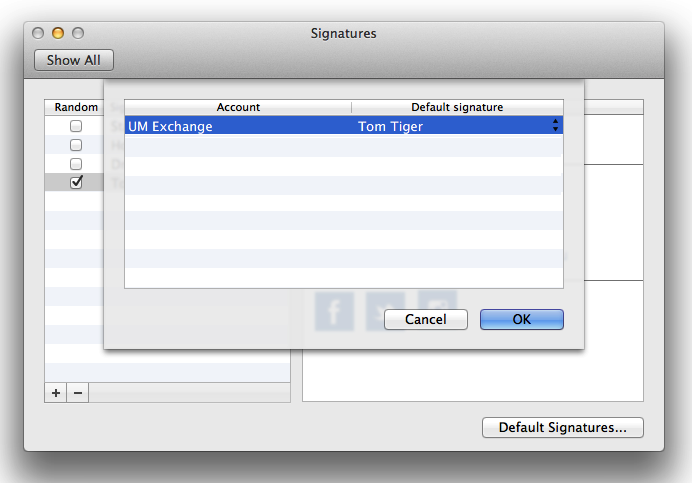 Select your new signature from the dropdown box. All new emails and responses will now include this signature.
Truncated Signature for Replies/Forwards
Outlook for Mac does not have a setting to select different signatures for new emails vs. replies. You can create a secondary signature and manually select it for replies/forwards if you wish.
Follow the directions above and create a new signature. Delete the images to leave only your name and title.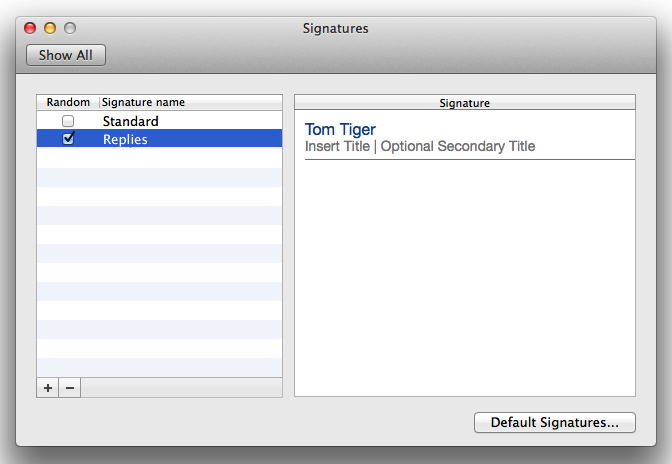 When sending a reply, select the "Signatures" box and click on the "replies/forwards" signature
For additional support, please contact m.carrier@memphis.edu.