Shelby Peel, PhD
Assistant Professor
Office Hours
By appointment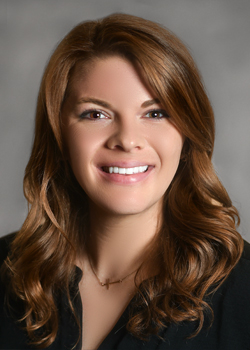 About Shelby Peel
Shelby A. Peel, PhD, earned a bachelor's degree and master's degree in health and human performance, concentrating in exercise science under Dr. Max Paquette from the University of Memphis. She earned a second master's degree in statistics and a doctoral degree under Dr. Joshua Weinhandl at the University of Tennessee in kinesiology, concentrating in biomechanics. She then completed a postdoctoral fellowship focusing on lower extremity injury mitigation and rehabilitation in active duty military personal with The Geneva Foundation, in conjunction with High Point University and the Womack Army Medical Center at Fort Bragg, North Carolina. She is current an assistant professor in the College of Health Sciences at the University of Memphis, where she is also a biomechanist within the Musculoskeletal Analysis Laboratory.
Shelby's primary research interests focuses on lower extremity injury mitigation and performance improvement in adult and adolescent athletic populations. More specifically, she investigates injury risk mechanisms associated with primary and secondary Anterior Cruciate Ligament injuries, as well as neuromuscular function in healthy and ACL-reconstructed individuals. She also has an interest in investigating lower extremity injury risk mechanisms and injury mitigation in military and tactical populations.
Shelby actively collaborates with researchers from other institutions within the United States. Outside of the lab, she is a member of the American Society of Biomechanics, International Society of Biomechanics, and the American College of Sports Medicine.
Education
PhD Kinesiology; Biomechanics - University of Tennessee - 2020
MS Statistics - University of Tennessee - 2020
MS Health and Sport Science - University of Memphis - 2016
BS Health and Sport Science - University of Memphis - 2014
AS General Studies - Jackson State Community College - 2011