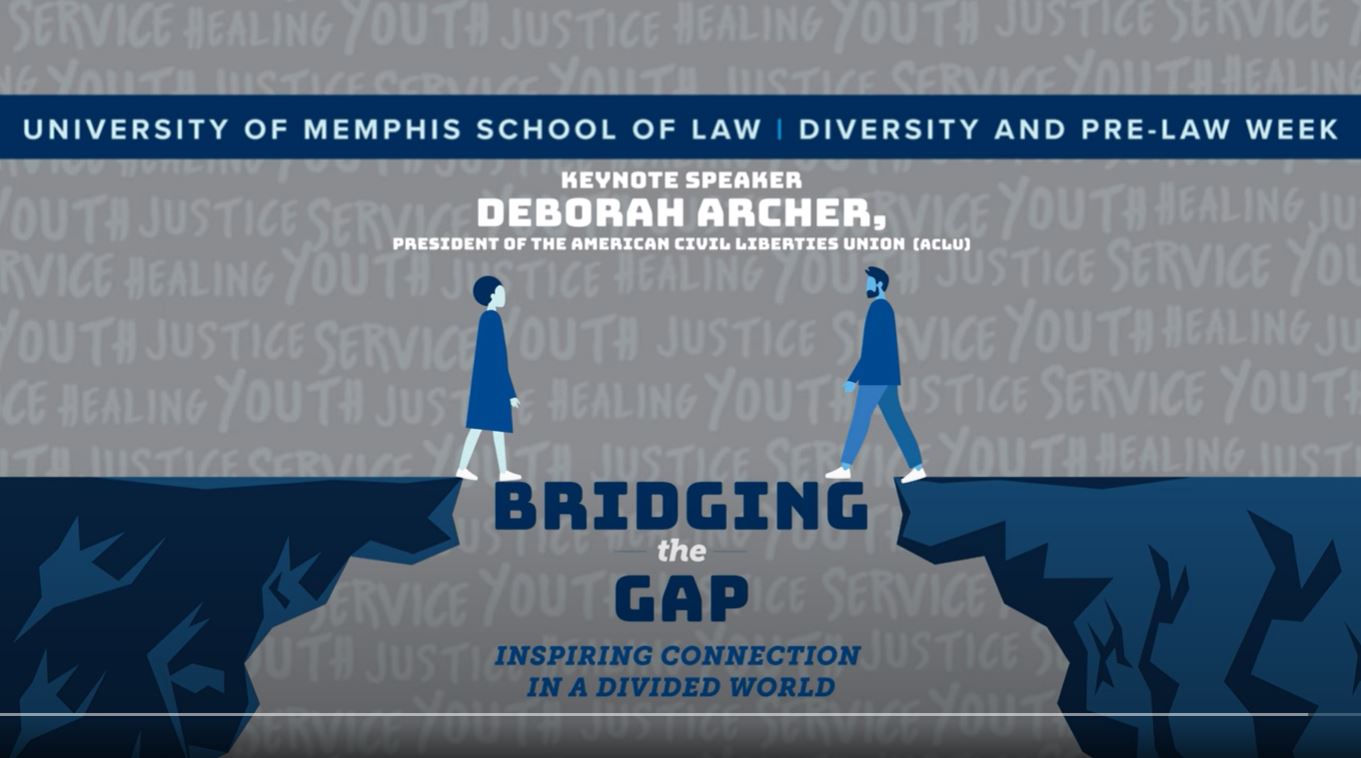 DEBORAH ARCHER SPEAKS AT PRELAW & DIVERSITY WEEK
As part of our 2022 Diversity & PreLaw Week programming, we were proud to welcome American Civil Liberties Union (ACLU) President Deborah Archer as our keynote speaker.
She discussed her extensive career as a civil rights attorney before an audience of prospective law students, legal community members, and law school faculty, staff and students at the National Civil Rights Museum in downtown Memphis in February 2022.
We are excited to provide you with the opportunity to watch a collection of her remarks from her keynote speech, as she covers topics such as bridging gaps in justice through contemporary advocacy and her role as the first woman of color to lead the ACLU, as well as providing insight about what is on the legal horizon for civil liberties.
Click any of the video clips below to watch her remarks (parts 1-4).