Resources for doctoral dissertations, documents & other projects in music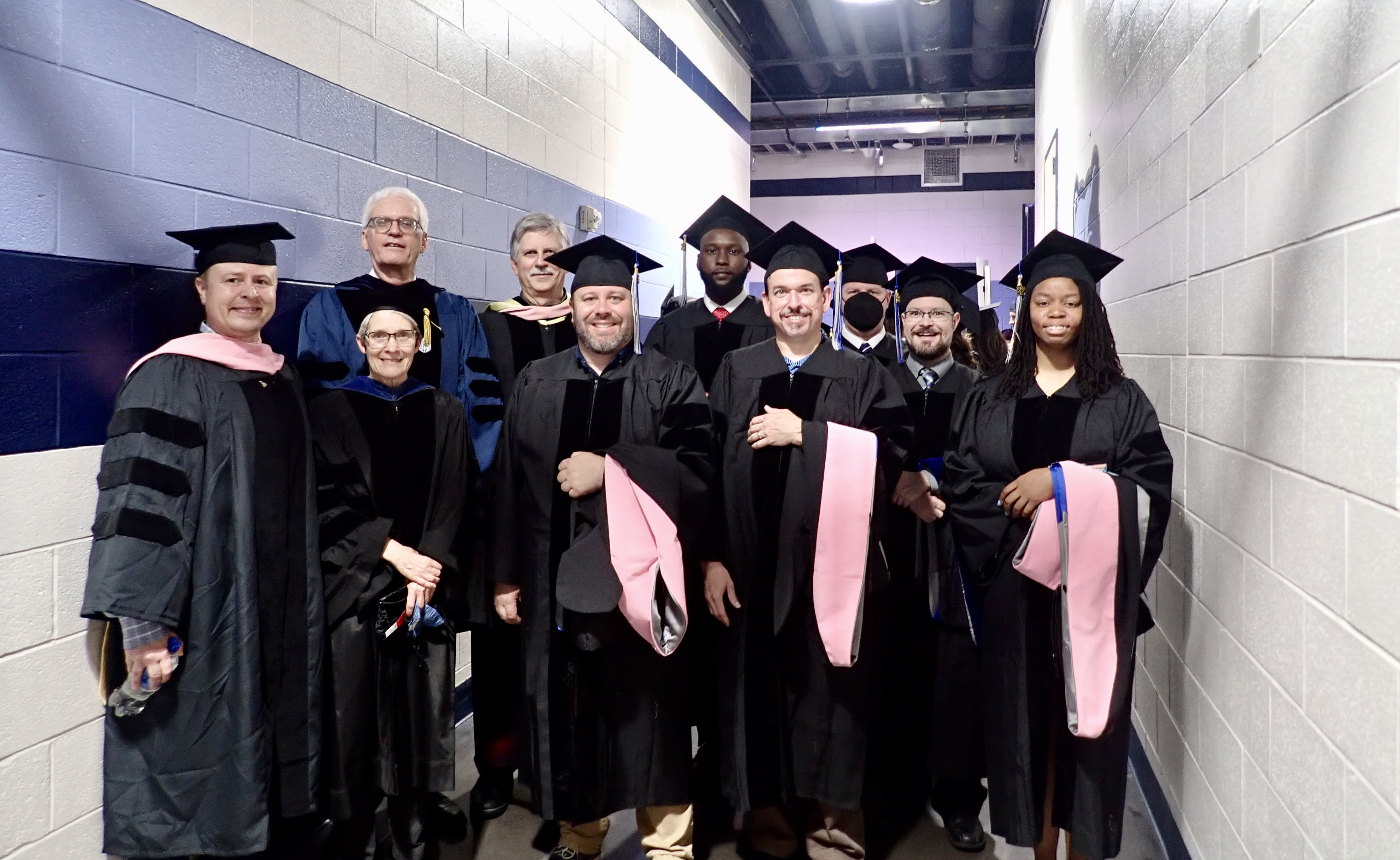 The best way to make progress on your doctoral dissertation, document, or project is to join a supportive community. We want you to finish, and we are here to help! Here you will find links to resources, suggestions to help you in your journey, examples to consider, and the schedule for the fall workshop series.
Disseration Workshop for Music Graduate Students Fall 2022, Wednesdays, 5:30-7:00PM
This series of non-credit workshops is intended to get you started on your document (if that's where you are), and to provide you with the tools and the help and support you need to get to the end, no matter where you are in the process. (And for those of you who are stalled--there is no shame in that. It happens to us all. Please join us. Let us help you get to the end.)
The first session is a refresher course in using library and research resources and the second is an exploration of the types of projects you might do and how those work. Otherwise, most sessions will begin with a twenty-minute talk. That will be followed by group work and work with individual students as time allows. You will be expected to actively engage in work on your project throughout the semester and to make a ten- to twenty-minute presentation on your research at the end.
The talks will be recorded, and you may also attend remotely. There will also be a website with resources to help you.
You may join at any stage of work and attend as many workshops as you wish. We hope especially to see those of you who are ABD.
Topics
Sept 7 - Library resources (Joel Roberts)
Sept 21 - Documents, lecture recitals & other kinds of DMA projects, finding a topic for you (JKP and others)
Oct 12 - You & your committee (Michelle Vigneau)
Oct 26 - Music theory & your project (Jeremy Orosz)
Nov 2 - Divide & Conquer! (Ken Kreitner)
Nov 16 - Interviews, surveys & the IRB (Josef Hanson)
Nov 30 - Documentation Olympics! Can you create the correct footnote/bibliography entry? With prizes! (JKP)
Research presentations: TBD
Questions? Email Workshop organizer: Janet Page, jpage2@memphis.edu
Assistant Director for Graduate Studies: Josef Hanson, josef.hanson@memphis.edu
University of Memphis Links
https://www.memphis.edu/gradschool/current_students/td-guide.php
https://www.memphis.edu/research/researchers/compliance/irb/index.php
Planning and Writing Resources
Thomas S. Mullaney and Christopher Rea, Where Research Begins: Choosing a Research Project that Matters to You (And the World) (Chicago: University of Chicago Press, 2022). - An entertaining workbook-style guide to finding a dissertation/document project that works for you.
Umberto Eco, How to Write a Thesis, translated by Caterina Mongiat Farina and Geoff Farina (Cambridge: MIT Press, 2015). - A classic in Italian, written before the time of the internet. It contains a lot of timeless advice on the writing process, from a great writer.
Lynne Rogers, Karen Bottge, and Sara Haefeli, Writing in Music: A Brief Guide (New York: Oxford University Press, 2020). - Sage advice on writing research papers, focused on writing about music. It includes useful information about citation of musical sources.
Dissertation writing advice from The Chronicle of Higher Education and ChronicleVitae
Workshop Recordings
9/21 Documents, Lecture Recitals, & Other Kinds of DMA Projects
Additional Resources
A model for a project proposal