Learning Scored By Real Life
---
Located in the heart of music-rich Memphis, Tennessee, The Rudi E. Scheidt School of Music provides the best of both worlds: personal instruction in music from accomplished artist-scholars, and all the benefits of a large, world-class university. With an international reputation for excellence, we have always attracted top talent. Our renowned music program offers bachelor's through doctoral degrees in 29 areas of concentration. As Tennessee's only doctoral degree granting program in music, we are setting the tone for creativity and excellence.
We are a comprehensive music school, known for our diversity and dedication to our role as a cultural and intellectual resource for the university, the city, and the wider musical world. We present more performances than any other music organization in the Mid-South. Our teaching and research are deeply devoted to the preservation and growth of music as an art, a craft, a profession, and a treasury of human wisdom.
---
News & Events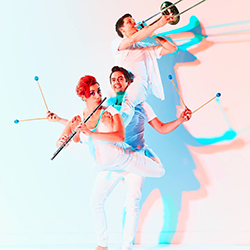 The Fourth Wall Hybrid Arts Ensemble Residency
Stretching the boundaries of instrumental performance, The Fourth Wall commissions new interdisciplinary works and reinterprets established repertoire to make music that leaps off the stage.
Read More >
GRAMMY Nominations Recognize School of Music Alumni Talent and Dedication
The University of Memphis Rudi E. Scheidt School of Music's legacy of producing excellent musicians and music professionals and our dedication to preserving music for generations to come helps to earn multiple alumni GRAMMY nominations.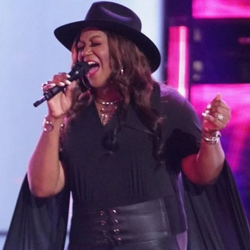 Memphis Alum Wendy Moten takes The Voice by storm
The four-time Emmy Award-winning musical competition series, The Voice, featured a showstopping Rudi E. Scheidt School of Music alumni, Wendy Moten.
Read More >
Driven by Doing University of Memphis Students Produce Debut Album
Rudi E. Scheidt students are planning an early 2022 release of the Insight album, which will be distributed through Blue Tom Records partnership with Memphis-based distributor Select-O-Hits.
Read More >
For more news, The Blue Note blog is the best way to keep up with what's happening at the Rudi E. Scheidt School of Music.
---
Stay Connected