Service and SAAC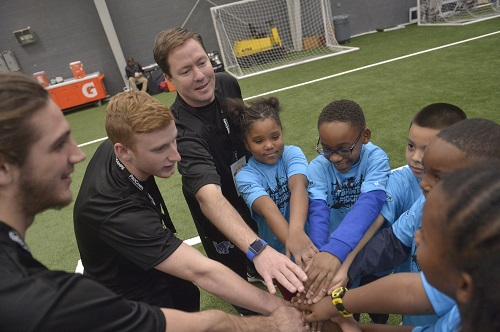 Giving Back — It's What Tigers Do
Our student-athletes know that being a Tiger means taking pride in giving back to the community. Participating in community service gives you a terrific chance to interact with our supportive fans all across the awesome City of Memphis. PAWS focuses on reaching out because it can have such a huge effect on both you and the community in a positive manner.
The PAWS Program strongly encourages each team to participate in year-round community service. Events can be sponsored by your individual sports teams or as part of an American Athletic Conference activity or as a PAWS event. But each event has one thing in common—they all touch real lives in the Memphis community.
Volunteer Opportunities for Student-Athletes:
Soap for Hope (On Going)
Pop Tab Collection Program (On Going)
Box Tops for Education (On Going)
SAAC Hunger (Holiday Seasons)
Student-Athlete Advisory Committee (SAAC) at the University of Memphis
What is SAAC?
SAAC is a committee made up of student-athletes that provided insight on the student-athlete experience. SAAC also offers input on the rules, regulations, and policies that affect student-athletes' lives on NCAA member institution campuses.
Mission
To enhance the total student-athlete experience by promoting opportunity, protecting student-athlete welfare, and fostering a positive student-athlete image.
SAAC on UofM Campus
SAAC is a very important part of the University of Memphis Athletic Department because it provides a voice for the student-athletes. The membership is comprised of representatives from each sport who serve as the governing body of Memphis student-athletes. SAAC meets once a month and meetings provide many opportunities for student-athletes including the following:
Communication with administrators and staff from UofM campus and the Athletics Department
NCAA and American Athletic Conference legislation voting
Discussion of issues surrounding the student-athlete
Assistance in planning Student-Athlete Development Events
Leadership experience