Spring 2017 Additional MOCH Events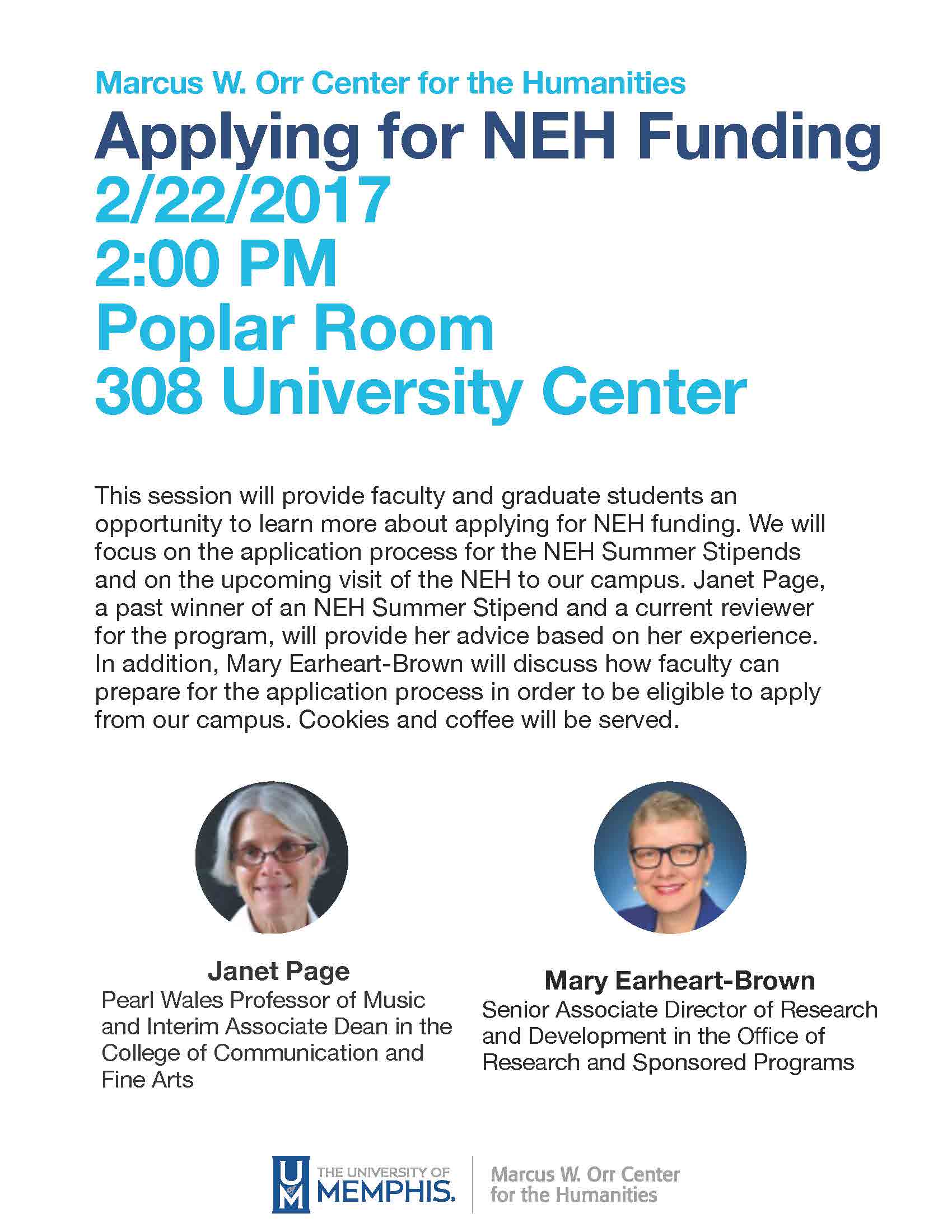 Poplar Room, 308 University Center
Janet Page, Pearl Wales Professor of Music and Interim Associate Dean in the College of Communication and Fine Arts

Mary Earheart-Brown, Senior Associate Director of Research Development in the Office of Research and Innovation
This session will provide faculty and graduate students an opportunity to learn more about applying for NEH funding. We will focus on the application process for the very competitive and desirable NEH Summer Stipends, and on the upcoming visit from the NEH to our campus. Janet Page, a past winner of an NEH Summer Stipend and a current reviewer for the program, will provide her advice based on her experience. In addition, Mary Earheart-Brown will discuss how faculty can prepare for the application process and what they need to do to be eligible to apply from our campus. Cookies and coffee will be served.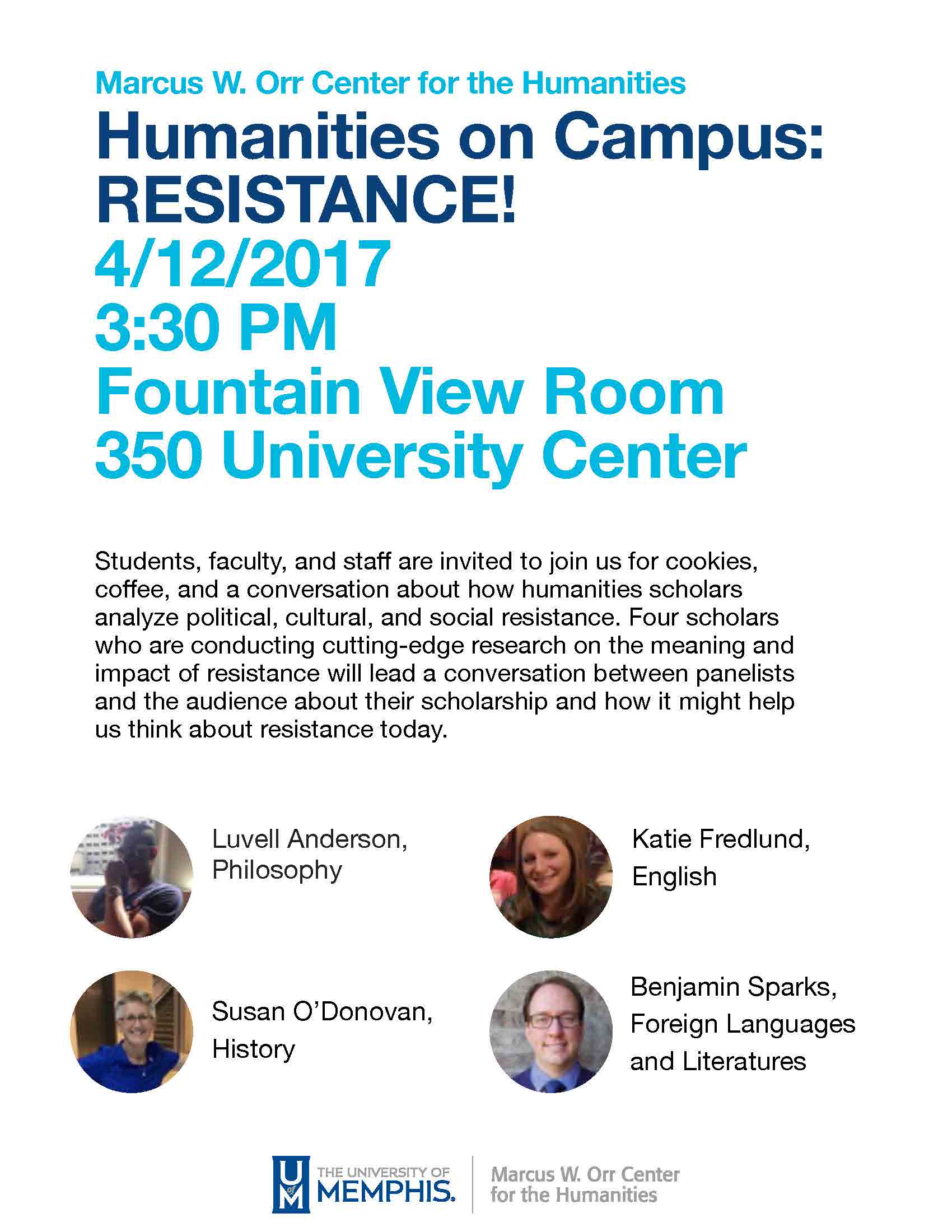 Fountain View Room, 350 University Center
Luvell Anderson, Philosophy

Katie Fredlund, English
Susan O'Donovan, History
Benjamin Sparks, Foreign Languages and Literatures
Students, faculty, and staff are invited to join us for cookies, coffee, and a conversation about how humanities scholars analyze political, cultural, and social resistance. Four scholars who are conducting cutting-edge research on the meaning and impact of resistance will lead a conversation between panelists and the audience about their scholarship and how it might help us think about resistance today.