Posters at the Capitol
Posters at the Capitol celebrates the research and scholarly achievements of undergraduates from across the state of Tennessee. The event highlights the high caliber of research being conducted by undergraduate students at state universities in Tennessee, and it helps members of Tennessee's legislature and the governor realize the importance of providing undergraduates with the opportunity to engage in scholarly research.
Each year, some of the best students from the University of Memphis are chosen to represent the university in Nashville. The 2018 Posters at the Capitol participants are below.
---
Jasric Bland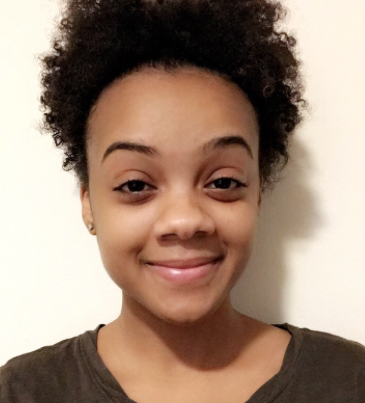 Faculty Mentor: Dr. Deranda Lester
Examining the Effect of Diet on Mesolimbic Dopamine Release and Psychostimulant Addiction
Dopamine transmission in the mesolimbic dopamine system is associated with reward and reinforcement behaviors. Naturalrewards in our environment, such as food, can increase dopamine levels in the nucleus accumbens. Drugs of abuse also act on this reward pathway, driving behaviors related to addiction. Previous animal studies have shown that high fat diets can lower behavioral responses to psychostimulants. The current study compared the effect of a high fat diet (Western diet), vegan diet (Daniel Fast diet), and standard lab chow (control diet) on dopamine release in mice before and after administration of a psychostimulant (the dopamine reuptake blocker nomifensine). Fixed potential amperometry was used to record real-time dopamine release in the nucleus accumbens of anesthetized mice. The mice on the Western diet had decreased dopamine release compared to Daniel Fast and control diet mice. Additionally, Western diet mice had a decreased dopaminergic response to the psychostimulant compared to Daniel Fast and control diet mice. These data indicate diet can alter neurotransmission. Thus, diet may be a therapeutic target for people dealing with dopamine-related disorders (such as ADHD, addiction, and schizophrenia). Furthermore, dopaminergic drugs, which are commonly used medically and recreationally, may affect individuals differently based
Nic Bradley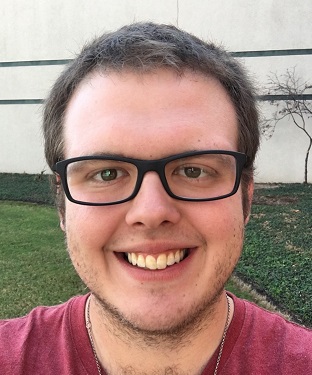 Faculty Mentor: Dr. Antonio de Velasco
Political Police Project
The goal of the Political Police Project is to create a resource for citizens, journalists, and historians, which documents and catalogues the history of the Memphis Police Department and its use of surveillance, specifically of political opponents, activists, and actions. The City of Memphis is bound by a 1978 Consent Decree which specifies, amongst other things, that "the City of Memphis shall not engage in political intelligence." Memphis is in breach of that contract. Through an ethnographic study, this research has sought to answer the questions: To what extent does the City of Memphis engage in political surveillance? How does the administration communicatively and bureaucratically navigate legal obstacles? What rhetorical strategies do activists utilize to oppose administrative practices? To answer these questions, an ever-growing evidence of surveillance and the narratives surrounding issues of surveillance has been and continues to be gathered. This is reported through a maintained website, which features an interactive timeline dating back to 1827 and is updated concurrently as new developments arise. The history of MPD surveillance is told through newspaper articles, official documents, Freedom of Information Act requests, corroborated testimonies, firsthand researcher accounts, and audiovisual and photographic resources.
Kenya Ector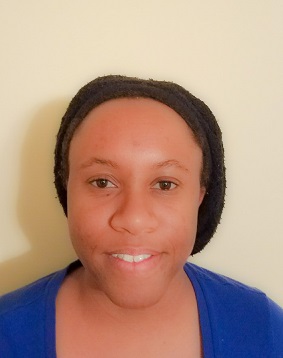 Faculty Mentor: Dr. Deranda Lester
The Effect of Diet on Locomotor Activity and Anxiety Using Open Field Testing
Research shows one is at risk for developing cardiovascular disease if consuming foods high in saturated fats. There is not as much research that shows how different diets effect psychological functioning. The research conducted shows that animals and humans who consume a high fat diet experience anxiety but are not susceptible to developing drug addiction. This experiment compares a high fat diet (Western diet) to a low fat diet (Daniel Fast diet) and a control diet measuring their behavioral functioning related to addiction and anxiety using open field testing. The Daniel Fast and control diet mice had similar weights and behavioral activity, but the Western diet mice weighed significantly more and displayed more anxiety behavior and less addiction behavior. The Western diet mice experienced less locomotor activity and rearing one time during testing and less percentage of time spent in the center of the open field during another testing period compared to the Daniel Fast and control diet groups. This shows that a high-fat diet can have varying effects on mental functioning of individuals leading to how altering a diet can be a source of treatment for those with anxiety and substance use disorders.
Sonia Hopkins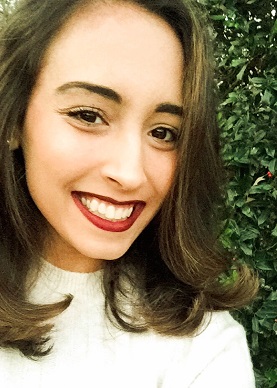 Faculty Mentor: Dr. James G. Murphy
Life Satisfaction, Self-Regulation, Motivation to Change, and Family History as Predictors of Young Adult Alcohol Misuse
Alcohol misuse is the cause of physical, social, and emotional health problems and is an economic and global burden. 58% of college students drank alcohol and 37.9% reported binge drinking in the past month (SAMHSA, 2015). Life satisfaction, self-regulation, and motivation to change predict alcohol misuse. It is necessary to test moderators to determine predictive utility across groups. The goal of this study is to examine the interaction between these variables and family history of problematic alcohol use. We hypothesize that lower life satisfaction, self-regulation, and motivation to change will be associated with greater alcohol misuse and moderated by positive family history of problematic alcohol use. Baseline data from a large multisite clinical trial for a brief intervention intended to reduce alcohol misuse, conducted by Dr. James G. Murphy was used for this study (N = 393). Results of six multiple linear regressions showed that the relationship between life satisfaction, self-regulation, motivation to change and alcohol problems don't appear to be influenced by parental alcohol misuse. Although, when family history and self-regulation are considered in the same model, family history is no longer significant, but self-regulation is, suggesting it is a unique predictor of alcohol problems.
Alexis Nelson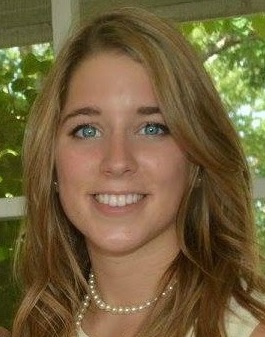 Faculty mentor: Dr. Douglas Powell
Ankle bracing is associated with increased ankle and hip joint torques during a landing task
Ankle bracing is common in athletics for prevention and treatment of ankle ligament injuries. Little is known of the effects of ankle bracing on joint torques at the knee and hip. The purpose of this study was to quantify changes in ankle, knee and hip joint torques during a landing task in response to an ankle brace. Ten healthy recreational athletes performed a landing task off a box of 16 inches high with the ankle brace on the dominant limb. Three-dimensional kinematics and the ground reaction forces were collected simultaneously. Visual 3D was used to calculate joint moments at the ankle, knee and hip during 100 ms after initial contact. Data from the braced limb were compared to the unbraced limb. Analyses revealed that ankle (p = 0.001) and hip joint torques (p = 0.022) were significantly greater in the braced compared to unbraced limbs. No differences were observed at the knee (p = 0.558). Current findings show greater ankle and hip joint torques in the braced condition suggesting that ankle bracing may protect the ankle against frontal plane motion, but also increases joint loading throughout the lower extremity.
Nick Paige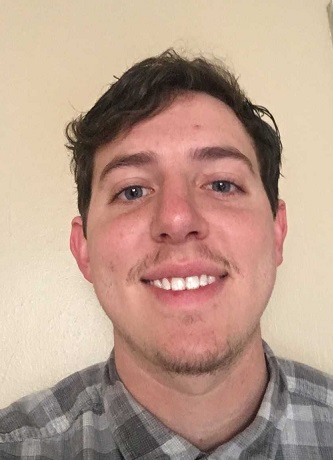 Faculty mentor: Dr. Deranda Lester
Examining Autoreceptor Functioning in the Nucleus Accumbens
The mesolimbic dopamine pathway consists of dopamine cell bodies in the ventral tegmental area (VTA) that project to the nucleus accumbens (NAc). Dopaminergic dysfunction in the mesolimbic pathway has been linked to conditions such as addiction, ADHD, autism, and depression. Dopamine autoreceptors sit on the presynaptic terminal and regulate dopamine release. Faulty autoreceptors, therefore, are a prime suspect for dopamine imbalances leading to conditions aforementioned. D2 receptors have a well-established role as autoreceptors, but the role of D3 receptors is less understood. The present study aimed to distinguish the regulatory role of D2 and D3 receptors on NAc dopamine release using in vivo fixed potential amperometry in anesthetized mice. Autoreceptor-mediated inhibition of dopamine release was measured before and after intra-NAc infusions of a D2 receptor antagonist, D3 receptor antagonist, or vehicle (control). Infusing a D2 receptor antagonist significantly decreased autoreceptor functioning compared to vehicle infusions (p = 0.042), whereas D3 infusions did not alter autoreceptor functioning relative to vehicle infusions (p = 0.181). Thus, results indicated D2 receptors function as autoreceptors, while D3 receptors do not. Autoreceptors may be a therapeutic target for dopamine-related disorders; therefore, determining these specifics regarding dopamine autoreceptor functioning has critical clinical relevance.