An Interdisciplinary Design Center
The University of Memphis Design Collaborative is a joint venture between the Division of City & Regional Planning and the Department of Architecture. This Design Collaborative serves as an outreach arm of the University, focusing on critical community challenges in urban design and community development. The Design Collaborative developed from a partnership between the University of Memphis and the Memphis Regional Design Center.
Through its interdisciplinary strengths, the Design Collaborative connects building and site design to community improvement in a comprehensive way, supported by the kind of collaboration that a university setting facilitates. The Design Collaborative seeks to make the relationship between citizens and the city (as a physical, social, and economic entity) work better.
UMDC 2019 Annual Report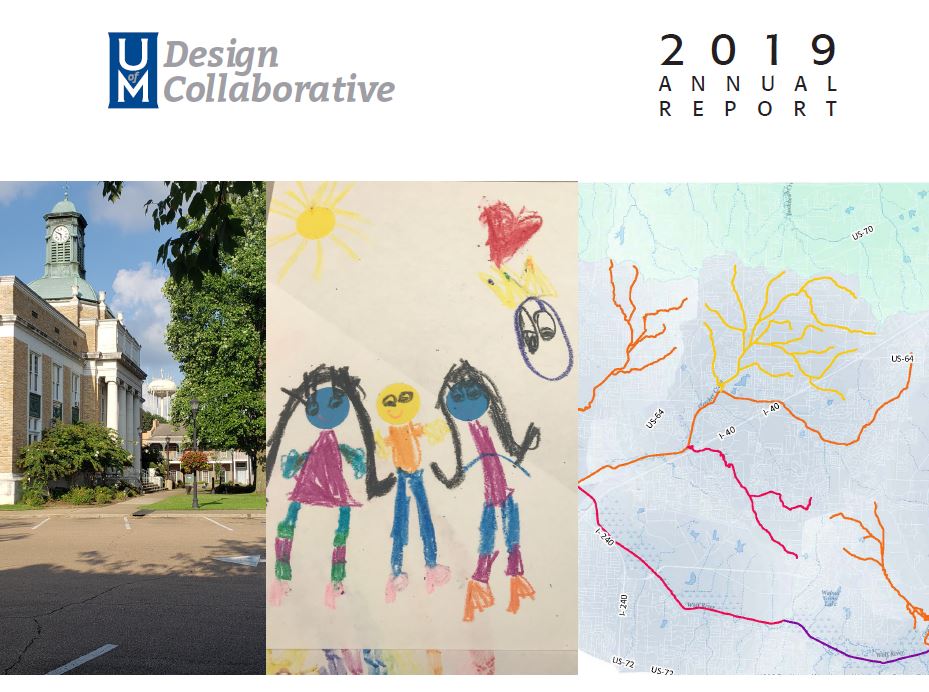 Donate to UMDC
Support the programs and works of the University of Memphis Design Collaborative.
Select "College of Arts and Sciences" > "All CAS Funds" > "University of Memphis Design Collaborative"