Let's Stay Together, Memphis!
What is relationship therapy for the city and its citizens?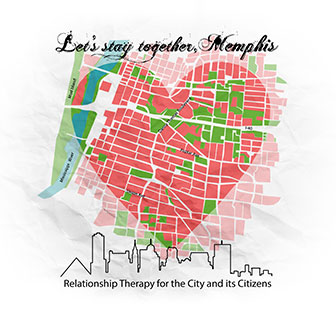 The bottom line is that we're all in a long-term relationship with the city that we live in. We want to make the relationship between citizens and the city (as a physical, social, and economic entity) work better!
A real relationship is deeper than just the good things. Whether times are good or bad happy or sad... a real relationship requires communication, understanding, and a desire and willingness to work through the difficult issues.
The UMDC (as the therapist) wants to help develop projects and plans that will help our city be more responsive to the needs and preferences of its citizens.
To get there, we need to understand the perspectives of the citizens.
We need to know what you love, what frustrates you, and where you see this relationship going. By answering these questions, you'll be contributing to a comprehensive understanding of Memphis' assets and liabilities a to a common comprehensive vision for our future.
To help, check out the "Tough Love Letter" template and interactive map below!
---
"Tough Love" Letter
To write your tough love letter to the city click on the online template: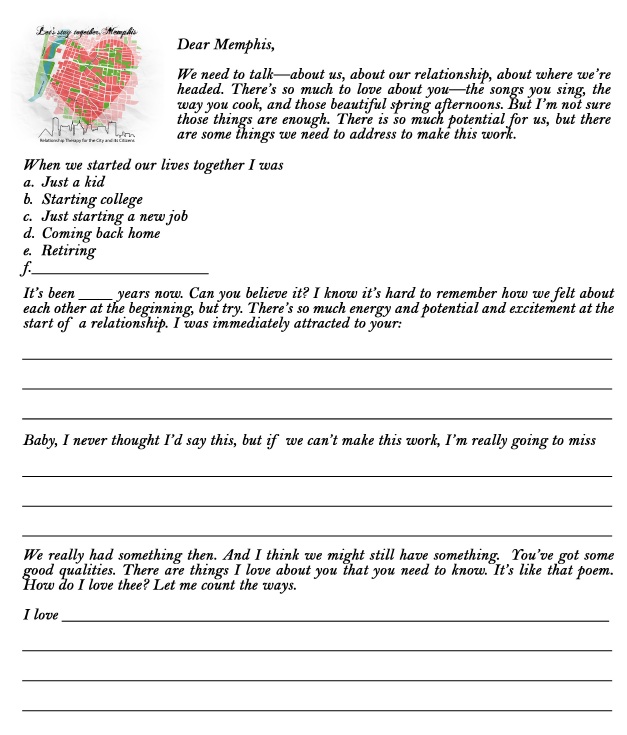 ---
Interactive Community Map
Contribute to our interactive community map (what you love, what needs to change, and what you want to see) by clicking the map.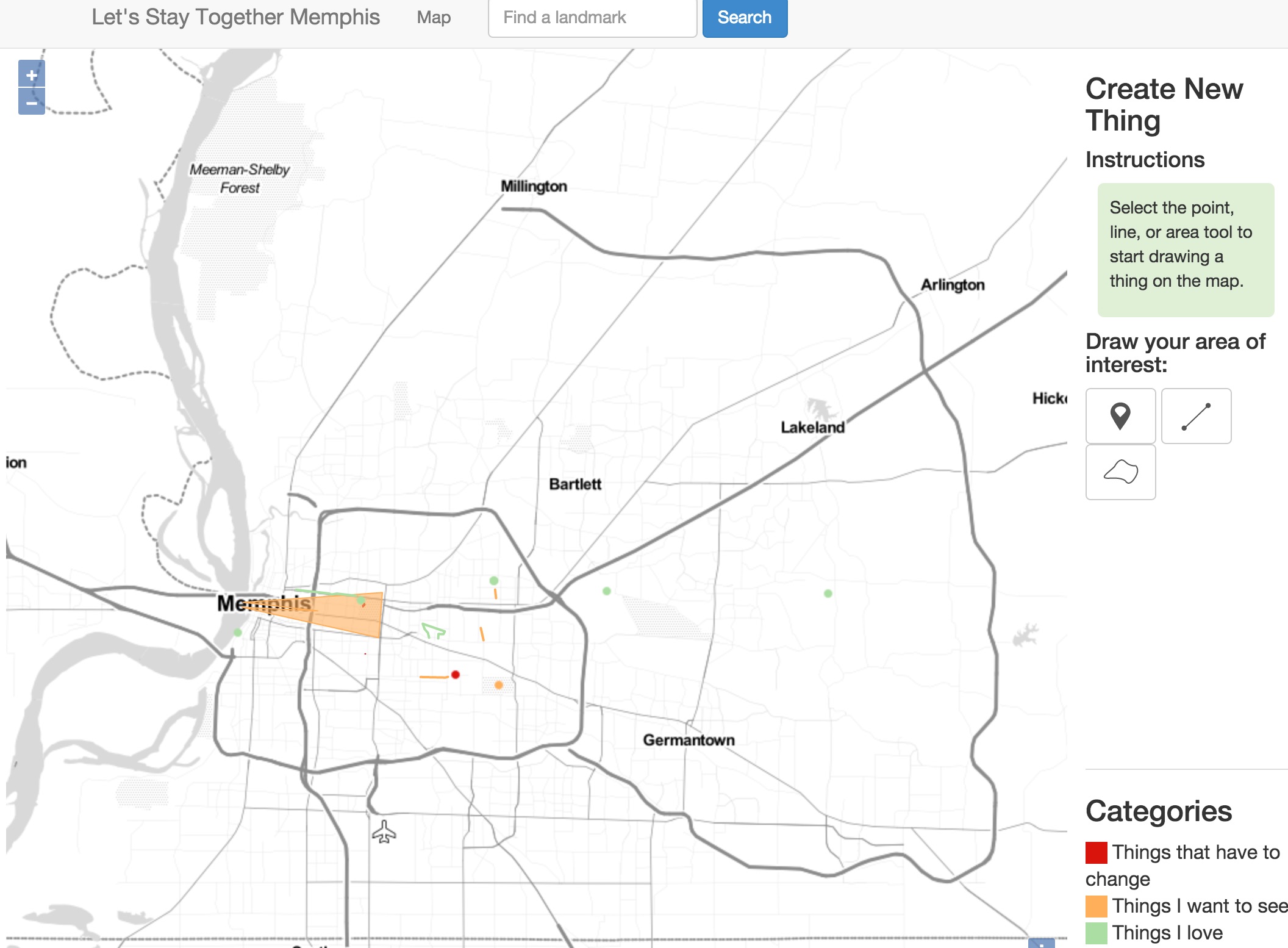 ---