University Schools Closure
- as of April 15 -
In alignment with Shelby County Schools, has announced that all schools will be closed for the remainder of the school year and so we have closed our physical locations indefinitely. We have officially transitioning to virtual learning for the remainder of the academic year within our University Schools. Our University Schools will adhere to this closure and this will impact our Early Learning & Research Center, Campus School and University Middle.

You can find helpful information and resources about COVID-19, including facts from the Health Department and CDC, handwashing tips and other general guidelines for virus prevention, on the UofM website at memphis.edu/coronavirusupdates and via the Shelby County Schools website at www.scsk12/coronavirusfacts. The Health Department has also launched a hotline number for questions about COVID-19: 901.692.7523. The number is staffed during regular business hours, Monday – Friday, 8 a.m. to 4:30 p.m.

As you know, this is a continuously evolving situation. We will remain in touch should any additional updates become available. Please know the health and well-being of your child is a concern we share, and we will continue to make decisions with their best interest in mind.
-Sally G. Parish, Associate Vice President for Educational Initiatives
---
Promoting excellence in teaching and enthusiasm for learning
Campus School is a laboratory school which promotes excellence in teaching and enthusiasm for learning. Through integration of research into an innovative curriculum, the school can offer its best to aspiring teachers and to the urban community it serves. A diverse school population allows for valuable relationships and collaborations -- educational, cultural, social, and personal -- among the stakeholders who are involved. Teachers, students, and parents working together can maximize outcomes to the benefit of all involved.
---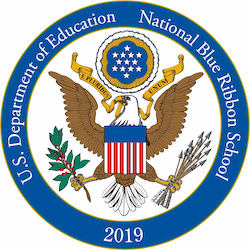 Campus School has been been awarded as a National Blue Ribbon School for academic achievement by the U.S. Department of Education!
Read more about the designation >