Campus School | A Blue Ribbon School
Take a virtual tour of Campus School and learn more from students, parents, and faculty on why they love Campus School!
University Schools Reopening
University Schools will be reopening for the 2020-21 school year under the following reopening guidelines: University Schools Reopening Guidelines.
Campus School specific guidelines can be found here: Campus School Reopening Guidelines.
This page, parents, and guardians will be notified with any pertinent updates.
Pool Testing
University Schools will begin offering regular on-site COVID-19 testing for our staff and students. Testing will be free of charge and provided by the "Test to Protect" program recently initiated by the City of Memphis and the Shelby County Health Department. Though participation will not be mandatory, we know that our strength is in numbers. Our hope is that this practice will add an additional measure of safety and security for our school community.
Testing will be from 9am - Noon (see dates below).
Screening tests will administered using a pool testing approach.

Pooling—sometimes referred to as pool testing, pooled testing, or batch testing—means combining respiratory samples from several people and conducting one laboratory test on the combined pool of samples to detect SARS-CoV-2, the virus that causes COVID-19. Pooling allows laboratories to test more samples with fewer testing materials.
If a pooled test result is negative, then all the samples can be presumed negative with the single test. In other words, all of the people who provided samples can be assumed to test negative for SARS-CoV-2 infection.
If the pooled test result is positive, each of the samples in the pool will need to be tested individually to determine which samples are positive.
Results will be provided to the school within 24-48 hours. All patient information will be kept strictly confidential. In the event of a positive test result individuals will be notified immediately and appropriate notification, classroom sanitization, and contact tracing procedures will be initiated.

Test dates are as follows:
Campus School:
Monday, February 1st
Thursday, February 11th
Monday, February 22nd
Friday, March 5th
Monday, March 15th
Thursday, March 25th
Tuesday, April 6th
Thursday, April 15th
Thursday, April 29th
Thursday, May 13th
Friday, June 11th
Monday, June 21st
Please see the letter below from Mayor Jim Strickland and FAQ Infographic from the City of Memphis.
---
Promoting excellence in teaching and enthusiasm for learning
Campus School is a laboratory school which promotes excellence in teaching and enthusiasm for learning. Through integration of research into an innovative curriculum, the school can offer its best to aspiring teachers and to the urban community it serves. A diverse school population allows for valuable relationships and collaborations -- educational, cultural, social, and personal -- among the stakeholders who are involved. Teachers, students, and parents working together can maximize outcomes to the benefit of all involved.
---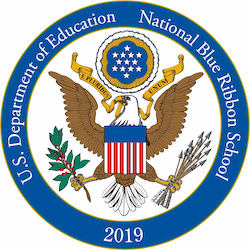 Campus School has been been awarded as a National Blue Ribbon School for academic achievement by the U.S. Department of Education!
Read more about the designation >