Nathan DeYonker
Associate Professor
Email
<a href="mailto:ndyonker@memphis.edu">ndyonker@memphis.edu</a>
Office Hours
4-6 Mon, 11-12 Tues/Wed, CCLC 11-12 Thurs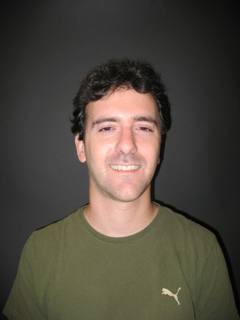 Education
B. Sc. Chemistry, Minor in Astrophysics, 2001, University of Michigan, Ann Arbor, MI
Ph. D. Chemistry, 2005, University of Georgia, Athens, GA
Professional Experience
Associate Professor, September 2021 - Present, Department of Chemistry, The University of Memphis, Memphis, TN
UMRF Ventures Professor of Chemistry, August 2019 - August 2021, Department of Chemistry, The University of Memphis, Memphis, TN
Assistant Professor, August 2016 - August 2021, Department of Chemistry, The University of Memphis, Memphis, TN
Research Scientist, July 2009 – August 2016, Department of Chemistry, The University of Memphis, Memphis, TN
Director, Computational Research on Materials Institute at the University of Memphis (CROMIUM), August 2014 – Present
Postdoctoral Associate, July 2005 - July 2009, University of North Texas, Denton, TN
Campus Organizations
Faculty Advisor of the University of Memphis Chapter of the Student Members of the American Chemical Society (SM-ACS). January 2011 – present.
Grants
02/22/2021 - 12/31/2021; co-I on "New Theory and Ontologies for Quantum Mechanical Cluster Modeling of Proteins and Enzymes" from the Department of Energy Small Business Innovation Research program, DE-SC0021568
09/01/2019 - 08/31/2024; PI on "The Three R's: A Model-Building Toolkit for Rational, Reproducible, and Rigorous Computational Enzymology" from the National Science Foundation, IIBR-1846408.
04/01/2014 - 03/31/2016; co-PI will Prof. William Alexander on "RAPID: Computation of Accurate Binding Energies of Emerging Contaminants on Environmental and Infrastructural Interfaces" from the National Science Foundation, CBET-1435289.