Spring 2023 Capstone Project: Youdle
Posted on 2023-06-01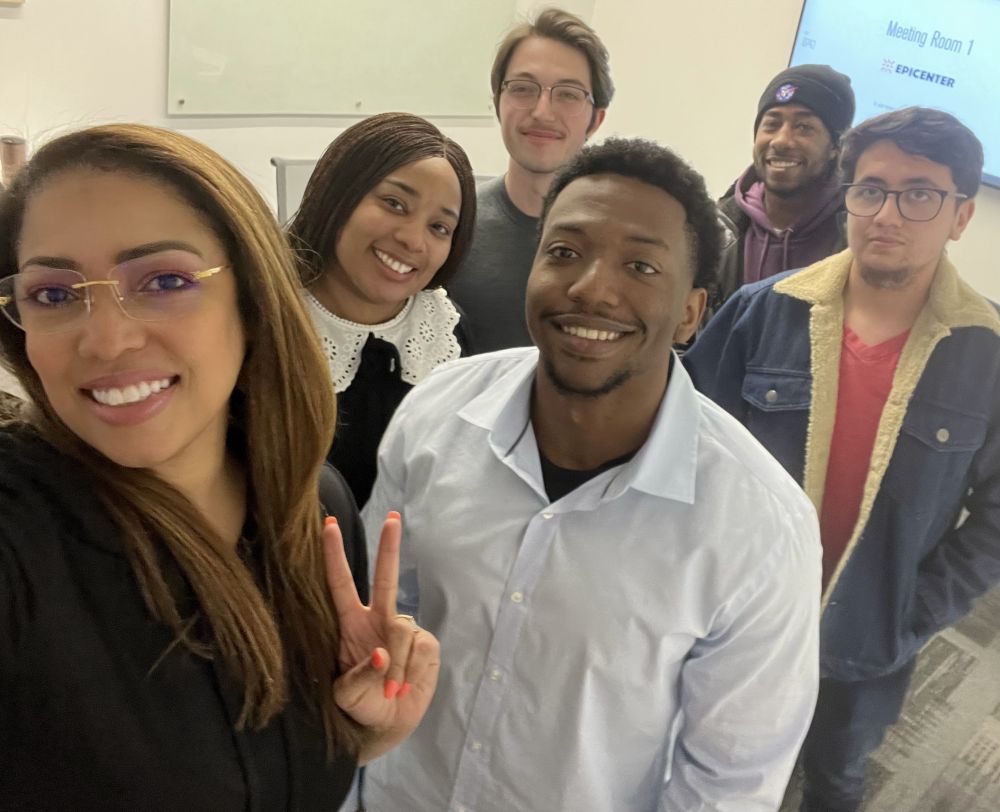 As their undergraduate capstone project in Spring 2023, students Blan Cancino, Thomas Cazort, Jason Dotson, and Brandon Hobson worked on improving businesses' capability to use Memphis company Youdle's platform.
Youdle allows users to search stores near them for in-stock products. Starting in Memphis, the company has expanded its user base to other U.S. cities including Nashville, Chicago, Atlanta, Dallas, Little Rock, and New York.
Pictured here with Youdle CEO and co-founder Kontji Anthony (left), the student team implemented the back end of an add-on for Shopify businesses to instantly add their store inventory to youdleit.com. The feature is currently undergoing testing and is planned to be launched by the end of this year.
Anthony praised the team for an "amazing experience with the University of Memphis capstone program" and hired one of them (Thomas Cazort) as a back-end developer to continue working with Youdle after the end of the semester.