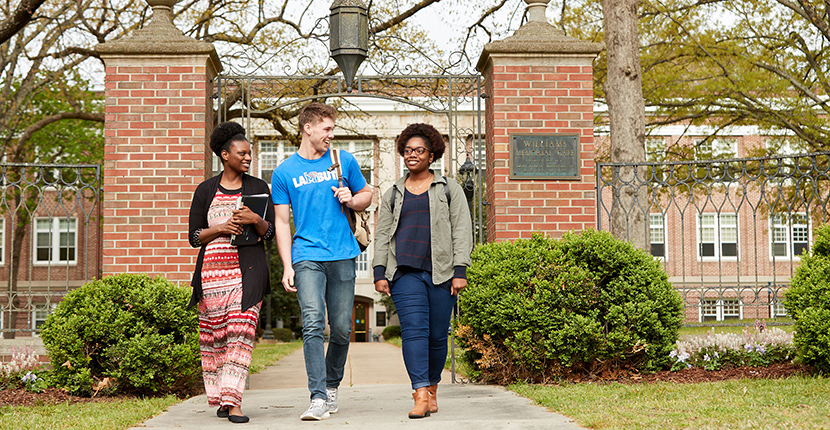 Honoring the Past, Building the Future
When the University of Memphis acquired the Lambuth University property in 2011, it inherited a prominent liberal arts institution with roots reaching back to its founding in 1843. Rich in history and steeped in tradition, Lambuth produced generations of leaders in education, ministry, law and business.
While we honor Lambuth's past, the UofM is moving forward with a bright future for the picturesque campus. With all the power of a major public research university behind it, the UofM Lambuth brings visionary learning to West Tennessee. We firmly believe that excellence in higher education knows no limits and no boundaries.
We invite you to consider making a tax-deductible contribution to support the future of UofM Lambuth. Your gift will provide support for undergraduate scholarships, graduate fellowships, faculty awards and facility improvement projects. You can feel secure that your gift will be used for the benefit of the Lambuth campus.
You may contribute to one of the funds already established or create a new named fund for a minimum amount. Please contact the Development Office at 731.425.7400 for more information.
Annual Gift Funds
University of Memphis Lambuth Campus Fund
Provides support for an area of greatest needs.
Lambuth Need-Based Scholarship Fund
Many students have financial barriers that prevent them from earning a college degree. Your support will help them pay for the cost of attending college.
Lambuth Spirit Faculty Development Award Fund
Provides support to enhance a faculty member's teaching or research activities.
Planned Giving
In addition to making an immediate gift, you can also support UofM Lambuth through thoughtful charitable gift planning. Including the University in your estate plan is one of the most popular ways to support our mission. You can specify that UofM Lambuth is to receive a certain amount or percentage of your estate, particular assets or the remainder of your estate after providing for heirs. If you have designated Lambuth University in your current estate document, be sure to change the beneficiary name to University of Memphis – Lambuth Campus.
Donors also find that giving gifts of appreciated stocks and securities, properties, and trust agreements can provide significant tax and income benefits. To discover and learn about the best assets to meet your charitable giving goals or for the appropriate bequest language, contact the UofM Office of Planned Giving at 901.678.2732.