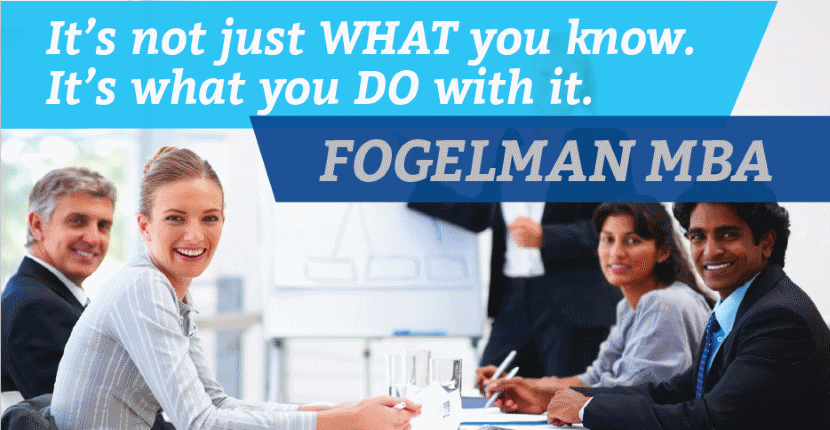 Information Sessions
The Executive MBA Program will host several events for candidates to learn more about the program. Contact the Executive MBA Office at 901.678.4866 or e-mail emba@memphis.edu to RSVP, or to request correspondence about future events.
Spring 2020 Information Session
Join us for the Spring 2020 MBA Information Session February 25, 2020– Learn more about how you can advance your career to the next level with a Fogelman MBA. During this session, we will showcase the Executive MBA and the Professional MBA. You will gain insight into the advantages of both programs and have the opportunity to network with staff, faculty, current students and alumni. For session reservations, call 901.678.5280 or email emba@memphis.edu.
One-on-One Information Sessions
Please join us for an individual session where you will have the opportunity to learn more about the Executive MBA program. For those driven to succeed, these sessions are the perfect opportunity to find out how to take you to the next level and how it can help you gain the edge you have been looking for in your career. Sessions can be held both on the main campus at the Fogelman College of Business & Economics in one of the Executive MBA Classrooms, as well as off-campus sites. Call today to schedule 901.678.4866 or email fcbegp@memphis.edu.
Application Workshop
We host Application Workshops for individuals seeking admission into the Executive MBA Program. These sessions offer helpful information on completing the necessary steps in becoming an Executive MBA student. We also have information on hand from the University of Memphis Financial Aid office to answer questions regarding various funding options. Call 901.678.4866 or e-mail emba@memphis.edu to schedule.
Lunch & Learn Sessions
Have you ever wondered what it would be like to be an Executive MBA student? Here's the perfect opportunity for you to find out! We are offering EMBA Lunch & Learn sessions where you can join the EMBA current students, alumni & staff to find out more about the life of an Executive MBA student. The EMBA "Lunch-and-Learn" sessions are usually held during lunch on a Saturday when classes are in session. You'll meet with EMBA students who only a year or two ago were faced with the same decisions that you are making right now. Call 901-678-4866 to schedule.
Experience Days
You are invited to sit in on a class to experience a "day" in the life of an EMBA student. The Experience Day will give you the opportunity to participate in dynamic class discussions and to gain first-hand experience about what it feels like to be back in the classroom again. Sit in on a lecture facilitated by the top faculty in the Fogelman College of Business and Economics. If you want to learn more about the Executive MBA Program, then this is an experience that you don't want to miss!
Informational Consultations
Schedule an individual meeting with an Executive MBA staff member to learn if the Executive MBA is the right choice for you. We are happy to discuss the program, explore which degree best suites your qualifications and career goals, and answer any questions that you may have regarding the process. Call 901.678.4866 to schedule an appointment today.