Welcome First-Generation Students!
What does it mean to be #UofMFirstGen?
"First Generation" is a term used to identify a student whose parents have not earned a post-secondary degree. In other words, you are the FIRST in your family to attend and graduate from college. There are thousands of students at the University of Memphis who are the first in their family to attend college, and many of the UofM's faculty and staff are #firstgenmem too including our very own President, Dr. M. David Rudd. Being a first gen student means that you have an outstanding opportunity to write your own story, create your own community, and thrive here at the UofM! To do so, it is important that you take advantage of the supportive resources and programs provided to you at no cost.
Our mission is to provide individual and collective support to all First-Generation students across campus through holistic coaching and counseling. The OFGSS serves as an info hub to connect first-gen students & their families to all campus resources & departments. Other efforts and activities include: 1:1 mentoring, leadership development, career planning, financial aid opportunities, special events, and the tools for students to achieve their personal and academic goals, all while fostering a sense of belonging on campus.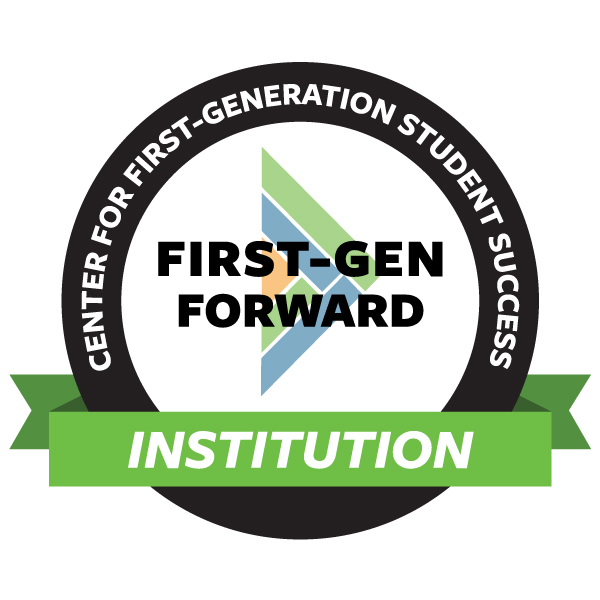 The University of Memphis is proud to be recognized as a First-Gen Forward campus by the Center for First-Generation Student Success. We have received this designation because of our commitment to ensuring first-generation students achieve their goals. We help first-generation students through programs and services as well as working with faculty and staff across the campus to increase understanding of this diverse population of students.
---
Join our Peer Mentor Program
Need help navigating campus, choosing a major or just need someone to talk to who has been through the same journey as a first-gen student? Click the link below to sign up to be matched with one of our Office of First Gen Student Success peer mentors. Find the information and the help that you need through 1:1 peer mentoring sessions that cover any and everything from classes and scholarships to on-campus jobs and career planning.