Dr. Allison Fetz-Palazola named recipient of the 2021 Dorothy Arata Outstanding Dissertation Award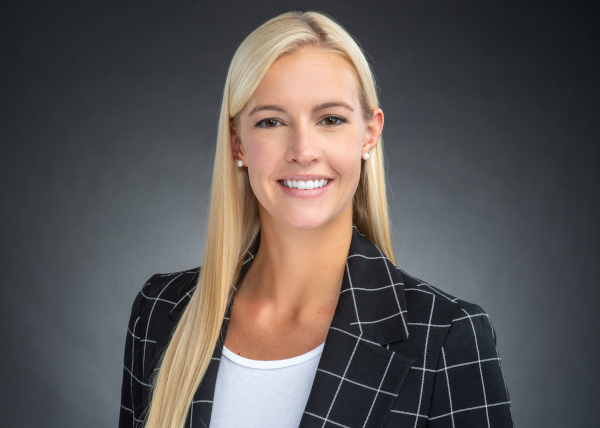 Dr. Allison Fetz-Palazola, University of Memphis (UofM) doctoral graduate, was recently chosen as the recipient of the 2021 Dorothy Arata Outstanding Dissertation Award. The highly competitive Arata Award is given to honor the most outstanding dissertation among all dissertations written by UofM graduate students each year. The Arata Award carries a $1,000 honorarium and is presented by the University of Memphis Association of Retirees (UMAR).
Dr. Fetz-Palazola completed her doctoral studies in the Tissue Template Engineering and Regeneration Laboratory in the Department of Engineering as part of a joint program between the University of Memphis and the University of Tennessee Health Science Center.
The field of tissue engineering, and the concept of engineering implantable templates to guide tissue healing, is driven by the need to create functional, replacement tissues to treat congenital abnormalities, trauma, or disease. Allison's dissertation focused on developing cost-effective, biodegradable templates or fibrous biomaterials that mimic the body's tissue structures, such as bone, blood vessels and skin. By characterizing how neutrophils, the most abundant white blood cell in the body and the first line of defense, responded to these templates, Allison's novel research informed the biomaterial properties needed to enhance tissue healing by reducing neutrophil-driven inflammation and bolstering neutrophil-driven regeneration. Among numerous peer-reviewed publications, her work also resulted in a drug-releasing, patent-pending biomaterial that was shown to reduce inflammation and improve tissue healing in pre-clinical models.
Dr. Fetz-Palazola said, "I realized my passion for translational research during my graduate training, and because of the University's emphasis on technology development, we were able to make some important new discoveries that resulted in an affordable yet innovative biomaterial with the potential to improve the quality of life for people around the world."
After completing her dissertation and graduating in May 2021, Dr. Fetz-Palazola began work at St. Jude Children's Research Hospital as a Postdoctoral Fellow, where she is continuing to pursue her passion for translational research by studying the neutrophil's involvement in life-threatening hyperinflammatory disorders.
"I was extraordinarily impressed by Allison's unique research achievements," said Larry Pivinck, UMAR President and Emeritus Professor of Law. "I evaluated her curriculum vitae, dissertation synopsis and letter of recommendation, and I feel confident that Dr. Arata (the award's namesake) would be delighted to have Allison named as this year's recipient."
"Her dissertation work was groundbreaking," said Dr. Gary L. Bowlin, professor & Herbert Herff Chair of Excellence of the Department of Biomedical Engineering at the UofM. "The neutrophils are the sentinels, first responders, of the innate immune system to foreign invaders of our body. However, until her research efforts, the neutrophils were basically ignored in their role of promoting regeneration in tissue engineering and their capacity to lead to rejection if our systems to promote regeneration are not engineered appropriately. Her work has changed that view dramatically and quickly. No words can describe how honored I am to have played a small role in her mentoring, and how proud I am as her faculty advisor. There is an extraordinary and impactful future career ahead for Allison!"
Dr. Fetz-Palazola was also awarded the First-Generation Doctoral Scholarship from the University of Memphis and a National Science Foundation Graduate Research Fellowship, which funded her entire graduate education.