Healthy Eating Institute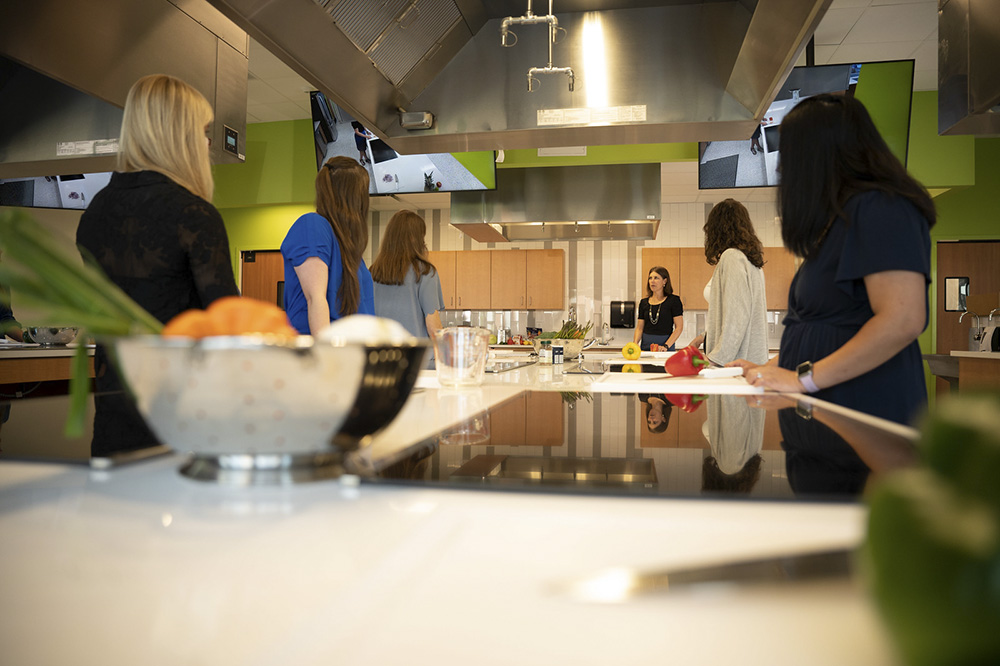 The Healthy Eating Institute (HEI) is a College of Health Sciences and Campus Recreation initiative. The mission of the HEI is to educate the community on optimal nutrient intake to support health and performance, and to provide nutrient-dense meal options to promote healthy living. A secondary focus is to utilize the institute programs to further promote education and nutrition-related research efforts within the College of Health Sciences.
Our goal is to educate our campus community and others throughout the Memphis area on the benefits of healthy eating, while providing the skills and knowledge to help people adopt a healthier lifestyle. We aim to do this through education, cooking classes, community outreach, food literacy programs for underserved communities, youth cooking/nutrition classes and more. With our focus on food sustainability, environmentally conscious nutrition and plant-forward eating, we offer programming in the Tiger Food Lab and healthy eating options at the Tiger Café, both within the R. Brad Martin Student Wellness Center.
Founders:
Marie van der Merwe
Steven Whistler
Richard J. Bloomer