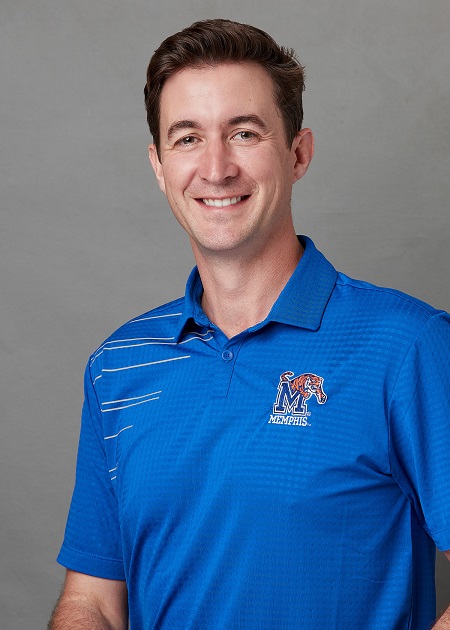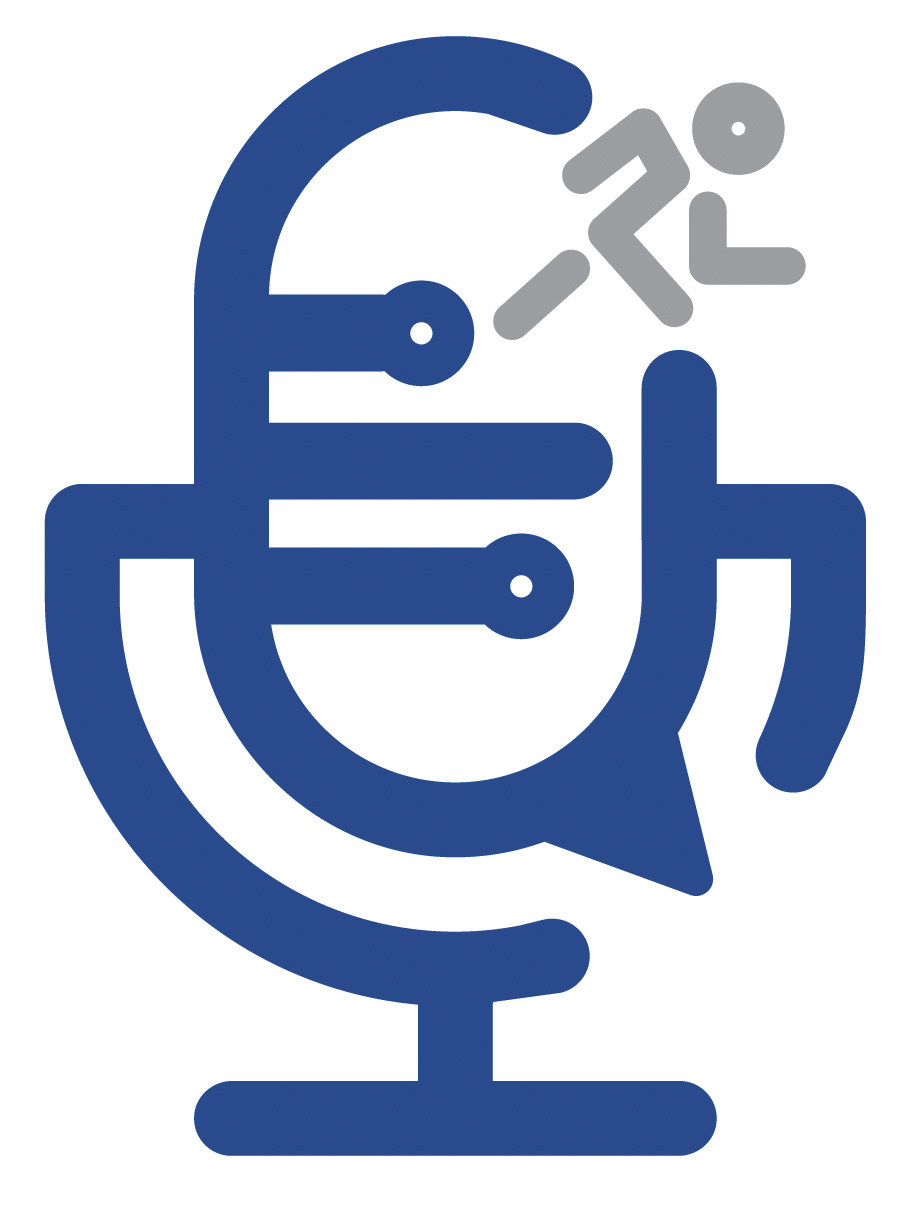 Collaborative, thoughtful, and well delivered sports science has the ability to provide key information, knowledge and understanding to support athletes and coaches in the pursuit of optimal performance.
While science is the base knowledge of any applied scientist, the skill sets and understanding required stretch far beyond this. Collaboration, communication, relationship building and practical understanding are all essential to work as part of a performance team and 'understand what matters, then measure what matters the most.'
In this podcast series, in a relaxed format, we will chat openly and honestly with coaches, athletes and scientists about their experiences (both good and bad) with sport science and sport scientists, to help developing and aspiring applied scientists understand the industry, their role and ultimately how to be effective and contribute to athletic performance.
---
Ep 1: Dan Atkins - High Performance Coach (Triathlon Australia)
Dan Atkins is the Head Coach of the Triathlon National Performance Center on the Gold Coast of Queensland, Australia. Dan openly shares his experiences, both good and bad, with sport science through his coaching journey, and uses examples and stories to help us all work together to deliver better performance outcomes for the athlete.
---
Ep 2: Dan Plews - Scientist / Athlete / Coach (EndureIQ)
Dan is a sports scientist (physiology), researcher, coach and athlete. With his PhD shifting understanding of the application of heart rate variability in sport, and experience contributing to Olympic and World Champions in rowing, kayak and triathlon, Dan has an impressive applied science resume. Most recently Dan was part of Team Emirates New Zealand in the Americas Cup, and also set up a professional cycling team in Singapore when he worked there as an applied scientist and coach.
---
Ep 3: Henry Frayne - Athlete (Long Jump/Triple Jump)
Henry Frayne is an Australian Track and Field horizontal jump athlete, considered one of the greatest horizontal jumpers in Australian history. He is also thoughtful and a student of his discipline, and with a checkered injury history has a lot of insight into the role of science and support staff in the success of an elite athlete. Three words for scientist success: trust, value-add, due diligence
---
Ep 4: Georgia Giblin - Sport Scientist (Detroit Tigers)
Georgia Giblin is director of performance science at the Detroit Tigers. With a strong background in biomechanics and successful stints at Tennis Australia, the Queensland Academy of Sport and the University of Michigan, Georgia is one of the leading applied scientists in US professional sport. Her discussion of 'feel' puts a word to many of the intangible qualities that differentiate successful from unsuccessful scientists and support staff in sport.
---
Ep 5: Sharon Hannan - Coach (Track and Field)
Sharon Hannan is an Australian Sprints and Hurdles Track and Field coach most well known for coaching Sally Pearson from a 12-year-old talent to World and Olympic champion. She is also the coach of the current Australian 100m hurdles champion, Liz Clay. This is a must-listen for any hurdles or track and field addict, but also details the depth of the trust and relationship built working over an extended period of time.
Ep 6: Blake Whitcomb - Strength coach / Sports Science Tech (IMeasureU)
Blake Whitcomb is the senior business development manager for IMeasureU. With a background as a collegiate athlete and a collegiate strength coach, Blake merges his own experiences with those of the clients he works with to help us understand the nuances of applying sports technology to sport. Blake shares the realties he sees in the successes and failures of the application of sports science across hundreds of applied science programs, from college and professional sports to military and emergency services.
---
Ep 7: Nat Van Coevorden - Athlete (Triathlon)
As a professional triathlete for 10 years, and part of the Australian Triathlon development system, Nat has plenty of experience with sport science and support staff. A product of the talent identification program when she was younger, Nat has represented Australia at eight world championships and been on podiums at both World Cup and World Triathlon Series Level as well as part of the successful 2018 Australian Mixed Relay Team. In this chat she speaks glowingly of the support received by experts such as Greg Cox (nutrition) Avish Sharma (physiology) and Paula Charlton (health/physiotherapy) and highlights the need for simple communication and the ability to 'translate the why' in those that support her personal and athletic development.
---
Ep 8: Trent Stellingwerff - Applied Scientist (Canadian Institute of Sport)
In this episode, Trent casts an impressive shadow over applied sport science in Canada and shares with us his experiences, as both a researcher and practitioner.
---
Ep 9: Mark Lebedew - Head Coach (Volleyball)
Mark Lebedew is a king amongst the giants of international volleyball. Coming from a rich lineage of volleyball in Australia, Mark was initially an athlete and is now successful international head coach. With over 20 years of experience in volleyball leagues all across Europe, Mark has also been the head coach of the Australian National Team. He is a student of both volleyball and the art of coaching and runs a great website, At Home on the Court, where you can find his musings of all things coaching, volleyball and sport.
---
Ep 10 : Blake Smart - College Coach (Memphis Tigers Golf)
Blake Smart is the head coach of the men's golf program at the University of Memphis and has won the American Athletics Conference championship and taken his team to the NCAA championships multiple times. Born in Georgia, Blake was a golfer and good college athlete in his own right, but started his coaching career as an assistant at the University of Oklahoma's famous golf program.
This interview covers a variety of interesting topics, from college athletics, technology in sport, coaching, what sport science means and the role of performance staff in a college athletics program. With multiple athletes he has coaches on the PGA tour, we also talk golf, professionalism and performance.
---
Ep 11: Kirsten Peterson - Sports Psychologist (AUS + U.S. Olympics)
Kirsten (KP) is wonderfully open in this pod, discussing the good and bad of working in elite sport, as well as being brutally honest about her successes and failures across her 22 years of working in elite sports across the globe.
With expertise across a wide range of areas of sport psychology, KP helps us understand some of the psychological principles which underpin a lot of the discussions we have had this season with coaches and athletes. Specifically, she helps provide scientific foundation to the need to build relationships and understanding with everyone we are working with for long term success.
KP also talks athlete wellness, mental health, and mental flexibility, as well as sharing the nuances of applying complicated and delicate concepts to elite coaches and athletes within high performance contexts.
---
Ep 12: Dave Martin - Sport Science Legend (ex. AIS, 76ers)
Dr. Dave Martin is a titan of the sports science industry. With a background in physiology, he influenced a generation of applied sports scientists from all disciplines who have followed in his foot steps at the Australian Institute of Sport. There he was not only a scientific leader, but also challenged us to think about our true roles in the performance team. Dave is renowned for encouraging us all to think about technology, science and influence within the context of success, exploring the application of all scientific principles to athletic performance.
---
Ep 13: Dan McFarlane - Retired Sport Scientist (former ACT Brumbies Rugby, former Sydney Swans AFL)
Dan McFarlane's story is one that every young sport scientist should hear. Dan and I started together as post graduate scholars at the Australian Institute of Sport as part of the elite sport science production line of Australia. Dan went on to be a successful performance analyst in multiple professional football codes, culminating in fulfilling his childhood dream of being part of an Australian Football League premiership win with the Sydney Swans. Shortly after, Dan chose to leave the industry, slightly jaded and questioning the appreciation and work/life balance decisions required to continue succeeding in the industry. Dan's very honest and very real story shares the wonderful highs and tough lows that exist to help us all understand what is required to succeed in elite sport.
---
Ep 14: Sara Ann Davidson - Sport Science Intern (New York Mets)
Sara Ann is studying her master's at the University of Memphis and has just successfully run the gauntlet from student to her first paid position in sport science. This episode will resonate with and inform all sport science students as she talks openly about her challenges and lessons learned in applying for multiple jobs from writing resumes through to performing in interviews. We talk about what she did as a student to put herself in a position to succeed and what we should all do as students to get a chance to carve a path in this competitive industry.
---
Ep 15: Gwen Jorgensen - Superstar Athlete (Triathlon/Track and Field/Marathon)
Gwen's dominance of the sport of triathlon was shown through an unprecedented 13 consecutive wins in 2014 and 2015 on the international ITU circuit, culminating in winning the gold medal at the 2016 Rio Olympics. Since Rio, she has switched her focus to running, making the final of the Olympic trials for the US in the 5K in 2020 and has her sights set on the marathon in the coming years. Gwen's speaks openly about the array of scientists who have contributed to her journey, highlighting the importance of trust, experimentation and innovation in helping athlete performance.
---
Ep 16: Larry Reynolds - Athletic Trainer (Memphis Football)
Larry is the Senior Athletic Trainer for the University of Memphis College Football Program. Since 2013, Larry has carved out an impressive niche within the program, rehabbing athletes coming off serious injury and guiding junior staff through the perils of transferring from school to work. Larry's open mindset is a key to his success. Larry talks honestly about the challenges of working with an athlete at their lowest point following an injury, and the role athletic trainers have in rebuilding both the body and mind to return to performance. He highlights consistency, compassion and curiosity as the cornerstones of everything we do in applied sport.
---
Ep 17: Marianna Tolo - Athlete (Basketball)
Australian basketballer Marianna Tolo is a two-time Olympian and two-time World Championship representative for the Australia Opals. As an athlete who has played across the globe in leagues including Australia, U.S., Turkey and France, and as an athlete who has been through two ACL surgeries, Marianna has a wealth of experience of support staff and sport science and what makes a difference. Her three words for scientist success - knowledgeable, practical, friendly.
---
Ep 18: Chris Chase - Strength and Conditioning (Memphis Grizzlies)
In his fourth season as the director of performance with the Memphis Grizzlies NBA team, Chris Chase has one of those roles many of us truly aspire to. With previous stops at the Atlanta Hawks, University of Southern California and University of Connecticut, he shares his insights and reflections on strength & conditioning and athlete support. This podcast reflects a lot of the discussions Chris and I have had since we met, including the integration of technology, getting coach buy-in and building bonds with athletes for improved outcomes. He adds key reflections, based on his specific experiences, of the differences between working in small and large team contexts. Chris's three words for successful support staff - humility, confidence, intelligence.
---
Ep 19: Duncan French (Sports Scientist (UFC Performance Institute)
Dr. Duncan French is a hugely impressive figure in the applied sport science/performance support industry. With a strength and conditioning background, Duncan currently heads the hugely impressive UFC Sport Performance Institute. Duncan talks through how support staff can act as 'humble servants' to athletes and coaches in the pursuit of their goals. With athletes at the center of everything he does, his experience in college sport (University of Notre Dame), Olympic sport (English Institute of Sport) and professional sport (Newcastle Football Club) all add to his approach and philosophy of athlete engagement throughout the iterative and evolving sports science process three qualities of an applied sport scientist: team orientated, problem solver, inquisitive.
---
Ep 20: Michael Davie - Strength and Conditioning (Milwaukee Bucks)
Michael Davie is the Senior Strength and Conditioning Coach for the 2021 NBA CHAMPION Milwaukee Bucks. For seven years he has been part of the program, watching the franchise rise from humble goals to the pinnacle of the sport. Prior to the NBA, Mike was part of the Queensland Academy of Sport where he held key roles supporting Australia's elite swimmers, divers and female soccer players on their Olympic journey. Mike talks about the necessity of an open mind, a broad skill set and a willingness to learn in order to adapt to the challenges of working with elite athletes. His three words for strength and conditioning success: care, love, humility.