News & Events
National Association of Professors of Hebrew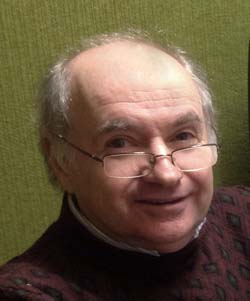 The June conference for the National Association of Professors of Hebrew was a tremendous success in Memphis. Hosted by the Bornblum Judaic Studies Program at the University of Memphis and co-chaired by its Director, Dr. Shaul Bar, more than 140 participants attended the 3-day conference from across the world including professors from Canada, Saudi Arabia, Israel, the West Bank, Paris, Ukraine, Germany, the U.S. and other foreign locations.
In addition to the numerous presentations and lectures offered, Rabbi Joel Finkelstein of ASBEE welcomed the guests on behalf of the Jewish community at a kosher banquet dinner. Noting that just as it was done thousands of years ago when people traveled from afar, they were greeted by the locals with peace and well wishes, Rabbi did the very same: "When in ancient times people would travel to Jerusalem from far off villages to bring their first fruits, their bikkurim, to the Beit Hamikdash, the holy temple, they would be greeted by the assistant priests, the assistant Levites, and the temple treasurers," Rabbi Finkelstein said. "They would come out to greet those pilgrims who brought their first fruits. And then, the Mishnah explains, all the craftsmen of Jerusalem would stand before them and greet them with wishes of Shalom as they would say: 'Anshi mekom ploni, batem beShalom' – 'Our brethren, people of such and such place, you have come in peace, may your visit here be in peace and boachem leshalom, you have come to a place that wishes you peace.' Well, you, the professors of the National Association of Professors of Hebrew, have made your pilgrimage here to Memphis. You have brought the fruits of your labor, the fruits sometimes of the past year, sometimes the labor of a lifetime to share with your peers and colleagues, in the realm of Hebrew language, literature and culture."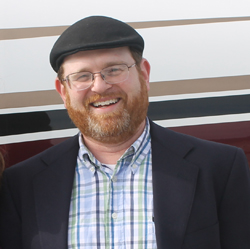 Professor Mark Kaplowitz of the Bornblum Judaic Studies Program presented some of his recent work to the conference in a paper titled "Hermann Cohen, The Last Maskil?" In this well-received presentation, Dr. Kaplowitz looked at the different political and religious ideologies reflected in the choices early-20th century Jews had to make between speaking Hebrew or Yiddish or other languages, such as English or German, or some combination of languages. He then contrasted these political disputes with the Jewish-German philosopher Hermann Cohen's claims that all Jews need to study Hebrew because it is both beautifully uplifting and the holy source of Judaism's moral lessons for the world. Dr.Kaplowitz concluded by suggesting that even though Cohen's way of looking at Hebrew was out of step with the outlook of his contemporaries, it was a continuation of the ideals of the Haskalah, the Jewish Enlightenment movement of the 19th century, and an inspiration for students of Hebrew today.
For more information on the Bornblum Judaic Studies Program at the UofM, please visit their website.
---
Photo Above: Prof. Bar and Prof. Gilad Morag of University of Wisconsin-Madison at the farewell reception for the NAPH conference