Honors College Graduate Wins National Phi Kappa Phi Scholarship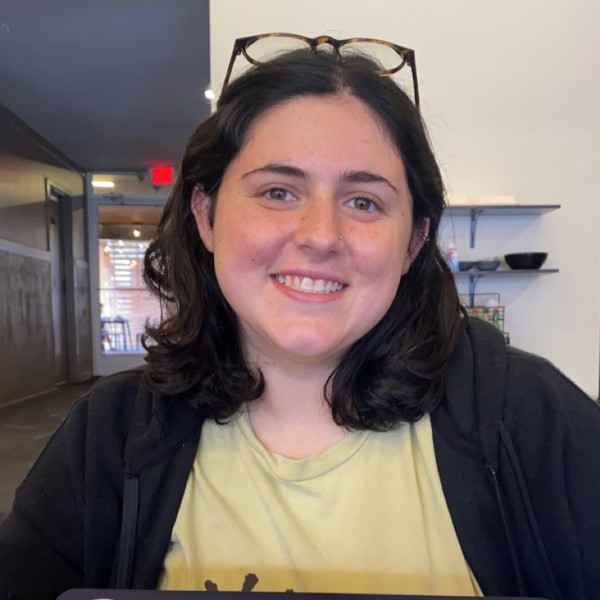 Sophia Rouse, from Collierville, TN recently won a $8,500 Phi Kappa Phi Fellowship to support her graduate study in History at Texas A&M University, which she will begin this fall.
Rouse earned her Bachelor of Arts, with a double major in history and German from the UofM in May 2022. Rouse was active in the Helen Hardin Honors College and the History Honors Program, earning her degree with "University Honors with Thesis" and "Honors in History." Rouse's honors thesis—based on substantial archival research—examined the Germanic population in Memphis between 1865-1880 and their contributions to the City of Memphis. A chapter of her honors thesis has been published in QuaesitUM, the UofM undergraduate research journal.
During her college career, Rouse served as President of the Student History Society and received many awards, including the Honors College Summer Research Fellowship, the Belle McWilliams Prize, and the History Undergraduate Internship Award that funded her internship at Shiloh National Miliary Park.
"I am grateful to have been selected as one of the recipients of the Phi Kappa Phi fellowships. I could not have accomplished this without the support and encouragement I received from the faculty members in the Department of History, the German section of the Department of World Languages and Literatures, and the Helen Hardin Honors College," Rouse said on receiving the Fellowship.
Rouse was able to develop a connection between her two majors as she began studying German immigration in southeastern United States as an independent study project under the direction of Dr. Robert Kelz (Department of World Languages and Literatures). She continued researching German immigration, focusing specifically on Memphis, as her honors thesis project with Dr. Susan O'Donovan (thesis advisor) and Dr. Aram Goudsouzian (secondary reader), both in the History Department.
"Dr. O'Donovan shaped my approach to studying history as she taught me how to interpret, read, and understand the sources I encountered," Rouse explained. "I am excited to begin researching German immigration in New Orleans using the skills I developed at the University of Memphis as I pursue my graduate degree in history at Texas A&M University."
"This is the second consecutive year that a UofM honors student has won a scholarship in the national Phi Kappa Phi competition," said Dr. Melinda Jones, director of the Helen Hardin Honors College. "Sophia is an outstanding student and we're so excited for what she will be able to accomplish in the future."
The selection process for a fellowship is based on the applicant's evidence of graduate potential, undergraduate academic achievement, service and leadership experience, letters of recommedation, personal statement of educational perspective and career goals, and acceptance in an approved graduate or professional program.
Since its creation in 1932, the fellowship program has become one of Phi Kappa Phi's most visible and financially well-supported endeavors, allocating $649,000 annually to outstanding students for first-year graduate or professional study. This year's program awarded 54 fellowships of $8,500 each, six at $20,000 each, and two awards at $35,000 to members entering the first year of graduate or professional study. Each active Phi Kappa Phi chapter may select one candidate from among its local applicants to compete for Society-wide awards.
For more information about the campus nomination process, contact Dr. Beverly Bond in the History Department (Phi Kappa Phi Scholarship Chairperson) or honors@memphis.edu.