Honors College Senior Receives Prestigious NSF Graduate Research Fellowship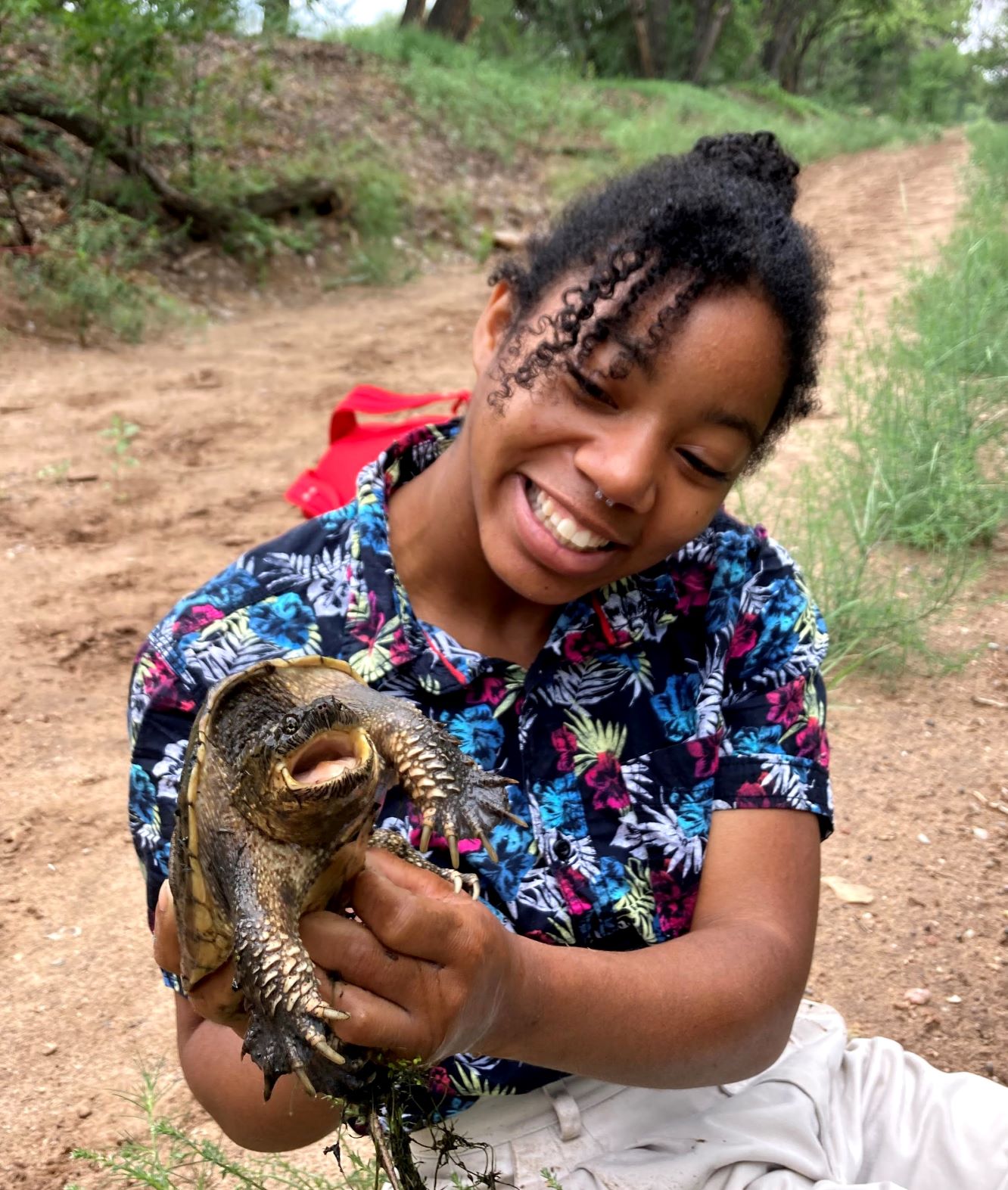 Honors College senior Isis Davis of Memphis, TN, has been selected as a 2022 National Science Foundation Graduate Research Fellow (NSF GRFP). On average, approximately 13,000 students submit applications each year, and this year, 2,193 students nationwide were offered fellowships.
The NSF GRFP recognizes and supports outstanding graduate students in STEM disciplines who are pursing research-based master's and doctoral degrees at US institutions. As a NSF Fellow, Davis will receive a three-year annual stipend of $34,000 along with a $12,00 cost of education allowance for tuition and fees. She will also have opportunities for international research and professional development.
Davis is a senior Biological Sciences major in the College of Arts and Sciences. Her undergraduate work in Dr. Emily Puckett's lab examined spatial variation of bear coat color diversity and resulted in a publication and conference presentations. Additionally, Davis also participated in a NSF Research Experiences for Undergraduates (REU) in Summer 2021 at the Sevilleta Wildlife Refuge in New Mexico where she studied lizard dominance and resource partitioning throughout the Sevilleta landscape.
Davis plans to begin the doctoral program in Ecology and Evolutionary Biology at Texas A&M University to study conservation genetics of herpetofauna.
"I am so excited to have been selected for the NSF GRFP," said Davis. Acknowledging the prestige of this award, Davis said she is grateful for those who have helped her achieve this goal.
"I was truly not prepared for the support that the University of Memphis has brought me. By conducting research with Dr. Emily Puckett and establishing a club with Dr. Matthew Parris, I have been able to develop myself and those around me for further pursuit of our zoological interests. I hope to continue this into my PhD at Texas A&M. I anticipate studying hybrid box turtle populations' genetic diversity and ecology to funnel into conservation efforts."
In May 2022, Davis will earn her B.S. in Biological Sciences with University Honors and has minors in Japanese, psychology, and environmental studies. Outside of the classroom and laboratory, Davis is an active participant in a variety of organizations and volunteer services. She is currently the President of the UofM's Zoological Sciences Club, a volunteer for the Memphis Zoo and Out of the Woods Wildlife Rehabilitation and Rescue and serves as an Honors Ambassador for the Honors College.