Collegium Musicum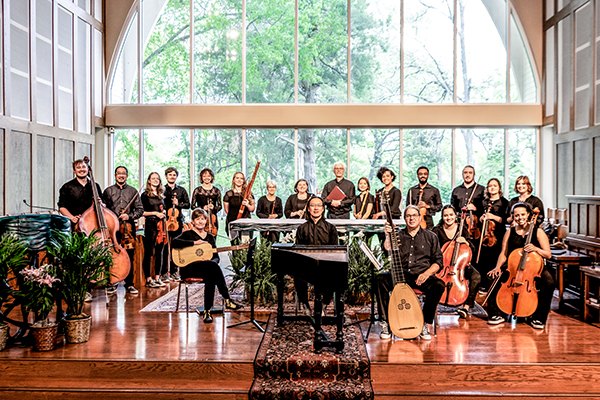 For students interested in taking on the underrated music of the past, mostly pre-1750, the Collegium Musicum might just be the ensemble choice for them. This ensemble is The University of Memphis's Early Music ensemble, consisting of a Baroque orchestra of around 20 players and a small Renaissance Wind Band. With its focus on early music, the ensembles perform on historical instruments in a way that respects how it would have been played at the time it was written.
The Collegium gives students a chance to experience the world of historically-informed performance: depending on what they do, they may learn to play their own instrument in a different way, or encounter one of its early analogues, or try something completely new.
Participation will change the way students approach early music in the rest of their musical life and will introduce them to a repertory that they didn't know was there.
Meet The University of Memphis Musicology Faculty
Contact:
Dr. Kenneth Kreitner
Professor of Musicology
Area Coordinator
kkreitnr@memphis.edu