Board of Advisors
Ebony Dawkins-Meeks
Assistant Professor of Teaching Coordinator
Department of Political Science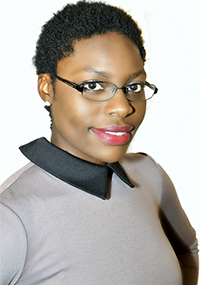 Ebony Dawkins-Meeks currently serves as an Assistant Professor of Teaching Coordinator and undergraduate coordinator for the Department of Political Science at The University of Memphis. She teaches courses in American Government, Constitutional Law with a focus on civil liberties and division of power between federal branches of government as well as a course focusing on the structure of the American judiciary. Prior to her time as a faculty member at The University of Memphis, she founded a small law firm focusing on criminal defense litigation, appellate work, and post-conviction relief. As a graduate of The University of Memphis Cecil C. Humphreys School of Law, a career criminal defense attorney, and a life-long Memphian, she is invested in assisting in sociopolitical progress within in the city that helps to make all of its residents safer.
Bill Gibbons
Executive Director, Public Safety Institute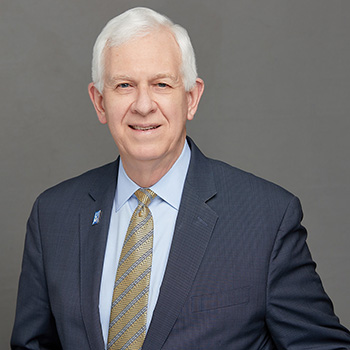 Bill Gibbons became Executive Director of the Public Safety Institute (PSI) at The University of Memphis in September of 2016, as well as President of the Memphis Shelby Crime Commission.
Prior to joining the PSI and Crime Commission, from 2011 through August of 2016, Gibbons served in Governor Bill Haslam's cabinet as Commissioner for the Department of Safety and Homeland Security and chaired a subcabinet of all state executive branch departments and agencies involved in public safety to develop a single, consistent state agenda to combat crime.
Gibbons began his state government career in 1979 as a special policy assistant to former Governor Lamar Alexander and then returned to private law practice in 1981. He rejoined state government in 1996, when then Governor Don Sundquist named him District Attorney General for Shelby County in order to fill an unexpired term. Gibbons was then elected to a pair of eight-year terms in 1998 and 2006 and served a total of approximately 14 years.
Prior to serving as District Attorney, Gibbons was a partner in the law firm of Evans & Petree.
The Crime Commission is an independent, non-profit 501(c)(3) organization that serves as a facilitator to bring public and private leaders and agencies together to focus on comprehensive crime prevention, intervention, and reduction practices in Shelby County. Spearheaded by the Crime Commission, Operation: Safe Community is a crime plan with goals and objectives designed to meet the crime challenge. The Public Safety Institute (PSI), in addition to other assignments, serves as a research arm to evaluate individually each objective of the Operation: Safe Community crime plan.
Gibbons chaired Operation: Safe Community from 2009-2015. He has also served on the Board of Directors for the National District Attorneys Association (NDAA), and the American Prosecutors Research Institute (APRI), as well as the U. S. Department of Justice's Coordinating Council on Juvenile Justice and Delinquency Prevention.
Gibbons also served in part-time elective positions as a member of both the Memphis City Council and the Shelby County Commission.
Born in El Dorado, Arkansas, Gibbons holds both undergraduate and law degrees from Vanderbilt University.
He is married to United States Court of Appeals Judge Julia S. Gibbons. They have two children.
David S. Romantz
Professor of Law
University of Memphis Cecil C. Humphreys School of Law
Professor David S. Romantz has served on the faculty at The University of Memphis Cecil C. Humphreys School of Law since 1999. He served as Director of the Legal Methods Program from 1999–2009 and he served as the Associate Dean for Academic Affairs from 2009-2015. He is the faculty advisor for the Student Bar Association and the Law School's Honor Council. Considered a national leader in legal education, Professor Romantz was elected to the board of directors of the Association of Legal Writing Directors and the Executive Committee for the AALS Section on Legislation and Political Process. He and serves on the American Bar Association's law school accreditation teams. Professor Romantz was educated at the University of Michigan (B.A.) and Suffolk University law School (Boston; J.D.) and is licensed to practice law in New York and Massachusetts.
Professor Romantz's teaching interests include Criminal Law, Legislation, Legislative Drafting, Administrative Law, Administrative Law Clinic (Housing Adjudication Clinic), Legal Writing and Methods, Legal Argument, and Advocacy. His research interests include judicial interpretation of statutes, criminal law and procedure, administrative law issues, and legal analysis. Professor Romantz has published a variety of works including, "You Have the Right to Remain Silent": A Case for the Use of Silence as Substantive Proof of the Criminal Defendant's Guilt, 38 Ind. L. Rev. 1 (2005 (lead article), and The Truth About Cats & Dogs: Legal Writing Courses and the Law School Curriculum, 52 Kan. L. Rev. 105 (2003). He has also published in the Stetson Law Review, Perspectives: Teaching Legal Research and Writing, and the Suffolk University Law Review. He co-authored a book titled, Legal Analysis: The Fundamental Skill (2D ed. 2008, Carolina Academic Press) and formerly served as editor of Martindale-Hubbell's Massachusetts Law Digest. Professor Romantz has spoken at a variety of regional and national academic conferences, including the Legal Writing Institute Conference, ALWD Conference, New England Legal Writing Consortium, the Rocky Mountain LRW Conference, SEALS Conference, and the Central Regional LRW Conference.
Daniel M. Schaffzin
Associate Professor of Law and Director of Experiential Learning
University of Memphis Cecil C. Humphreys School of Law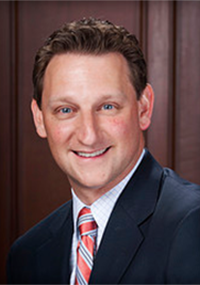 Daniel M. Schaffzin is an Associate Professor of Law and the Director of Experiential Learning at the University of Memphis Cecil C. Humphreys School of Law. Professor Schaffzin co-directs and teaches the University of Memphis Neighborhood Preservation Clinic, through which faculty and law student attorneys represent the City of Memphis in civil lawsuits against the owners of neglected, vacant and abandoned properties filed pursuant to the Tennessee Neighborhood Preservation Act. In connection with his Clinic casework, Professor Schaffzin holds an appointment as a Senior Assistant City Attorney for Neighborhood Preservation. Professor Schaffzin also directs Memphis Law's Externship Program and teaches the accompanying Externship Seminar course.
Professor Schaffzin joined the Memphis Law faculty in 2009 and led the development of the Law School's Clinic and Externship courses since 2011. In addition to his current courses, Professor Schaffzin has developed the Housing Adjudication Clinic, a course in which law students serve as hearing officers for administrative appeals involving participants in the Memphis Housing Authority's Housing Choice Voucher Program, and the Medical-Legal Partnership Clinic, a course in which law students represent low-income pediatric patients at Le Bonheur Children's Hospital and their families in a wide range of matters affecting their health, including landlord-tenant and other housing-related disputes. Professor Schaffzin has also developed the Children's Defense Clinic, the Mediation Clinic, and the Advanced Criminal Prosecution simulation course.
Professor Schaffzin's scholarship has focused on strategies for addressing distressed properties and on clinical pedagogy. Recently, Professor Schaffzin published (B)light at the End of the Tunnel? How a City's Need to Fight Vacant and Abandoned Properties Gave Rise to a Law School Clinic Like No Other, 52 Wash. U. J. L. & Pol'y 115 (2016), and Ten Years of Fighting Blighted Properties in Memphis: How Innovative Litigation Inspired Systems Change and a Local Culture of Collaboration to Resolve Vacant and Abandoned Properties, 25 J. Affordable Housing & Commun. Dev. L. 347 (2017) (with S. Barlow and B. Williams). He has also published articles in the Clinical Law Review, the Elon Law Review, and the Charleston Law Review. Professor Schaffzin co-authored the Delivering Effective Education in Externship Programs chapter in the 2015 book BUILDING ON BEST PRACTICES: TRANSFORMING LEGAL EDUCATION IN A CHANGING WORLD.
Professor Schaffzin is also an emerging leader in the national clinical teaching community. In January 2017, he began a three-year term as a member of the Executive Committee of the Association of American Law School's (AALS) Clinical Section. He also serves as co-chair of the Clinical Legal Education Association's Externships Committee and recently completed a two-year term as co-chair of the AALS Externships Committee. Professor Schaffzin hosted and chaired the planning committee for the 2015 Southern Clinical Conference in Memphis and has served on the planning committees for several other national and regional conferences, including the 2016 AALS Annual Conference on Clinical Legal Education (Baltimore) and the 2014 Externships 7 Conference (Denver). He is a regular conference presenter on topics relating to clinical teaching and pedagogy.
Professor Schaffzin earned his Bachelor of Arts degree (magna cum laude) from Temple University (magna cum laude) and his law degree (cum laude) from Temple University School of Law. Following law school, Professor Schaffzin worked for five years as an associate at Pepper Hamilton LLP in Philadelphia, practicing in the firm's Health Effects Litigation Practice Group. At Pepper, Professor Schaffzin also maintained an active pro bono practice, including work on a successful death penalty appeal under the Pennsylvania Post-Conviction Relief Act. He received the Pennsylvania Bar Association Pro Bono Award in 2005.
In 2005, Professor Schaffzin joined GlaxoSmithKline (GSK) as Counsel in the pharmaceutical company's U.S. Legal Operations group. At GSK, Professor Schaffzin served on the Sales, Marketing, and Managed Care Legal Team, providing guidance to the company's diabetes franchise and pediatric vaccines product teams, as well as to several sales regions, concerning product promotion, fraud and abuse, and general regulatory compliance issues.
Prior to joining the Memphis Law faculty, Professor Schaffzin was a Visiting Assistant Professor of Law at the University of North Dakota School of Law, instructing the school's Housing and Employment Litigation Clinic. While at the University of North Dakota Law School, he also coached the school's National Trial Team. In both 2008 and 2009, the UND team won its Regional Championship and advanced to the National Final rounds of the National Trial Competition.