Current PhD Students
Kenya Anderson
Email: Kenya.Anderson@memphis.edu
Curriculum Vitae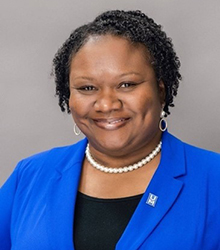 Kenya Anderson is a social work educator providing academic advisement, coaching and mentorship for first generation college students in the School of Social Work at the University of Memphis. She is a Clinical Assistant Professor and holds a professional license as a Licensed Masters level Social Worker (LMSW) with a concentration in Management and Evidence-Based Community Practice in the State of Tennessee. Her professional affiliations include the National Association of Social Workers, Council on Social Work Education, the Coalition of Black Social Workers and Phi Alpha Honor Society. She is serving a second term as an appointed regulatory board member with the Tennessee Department of Health-Related Boards for Social Work Licensure. Through her service as a regulator, she has been appointed to various service committees and elected to the Nominating Committee with the Association of Social Work Boards (ASWB). She has also been recognized for her dedication in enhancing the Path to Licensure for social work professionals.
Currently, Kenya Anderson serves as faculty advisor for the University of Memphis' Chapter of the Coalition of Black Social Workers. For the past six years, her professional appointment with the University of Memphis has included service as the BA Field Director and academic advisor in the School of Social Work. She is a member of the North American Network of Field Educators and Directors (NANFED) and the Tennessee Statewide Field Consortium.
Her research interests include work with multicultural communities using a biopsychosocial model with a trauma-informed approach to intergenerational and social aspects of crime and victimology. She seeks to promote awareness and identify scalable paths to cultivate positive community responses. Her area of study emphases the intersectionality of issues of poverty and crime in developing interventions that reduce the impact of social and economic disparities and adverse childhood experiences.
Kelli Harris
Email: kcharris@memphis.edu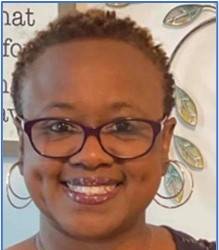 Kelli Harris holds a bachelor's in human services and a master's degree in community agency counseling; both from the University of Memphis. She is a licensed professional counselor and a mental health services provider. Kelli is also an approved clinical supervisor and provides licensure supervision for counselors in training. She has trained and worked alongside some of the nation's top experts providing grief and trauma resolution utilizing experiential therapies such as Eye Movement Desensitization Reprocessing and Psychodrama. She has served the Memphis community for over 20 years, serving as a summer camp counselor for Hands Across Memphis, a family advocate counselor for University of Tennessee Relative Caregiver Program, a residential therapist for union workers of General Motors and American Airlines, clinical director for people living with HIV and AIDS, and a contracted therapist for OnSite Workshops.
Kelli has also conducted trauma-informed care training for the Internal Revenue Service, the Shelby County School System, the Memphis Police Department, West Tennessee Counseling Association, United Health Care, and for several local churches. She ran a private practice and nonprofit for 10 years, specializing in trauma-informed care, and for the past 8 years she has served as the director of grief and trauma resolution for one of the largest behavioral health hospitals in West Tennessee. In 2016, she was awarded Counselor of the Year by West Tennessee Counseling Association. She is passionate about the mental and emotional health of the community and the world.
Her research interests include analyzing the effect of unhealed woundedness in white America as a cause of racism, as well as the impact psychological reactance in urban planning.
Dorcas Griffin
Email: dpyoung@memphis.edu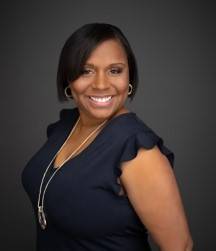 Dorcas Young Griffin is a doctoral student in the Urban Affairs Ph.D. program. She completed her undergraduate degree in Sociology at the University of North Carolina at Chapel Hill and her Master's in Public Administration from the University of Memphis. She currently serves as the Director of the Shelby County Division of Community Services with oversight of nearly 250 staff members and manages a budget of over $50 million dollars which is used to provide human and social services for residents of the city of Memphis and Shelby County. This division has played a critical role in the recent local response to the COVID-19 outbreak. Dorcas serves as a committee leader for the Memphis and Shelby County Joint COVID Task Force.
Prior to her appointment as Director of Community Services, she worked as the Administrator for the Memphis Ryan White HIV program coordinating funding and services providing medical care and support for over 3,500+ individuals living in the Memphis area with or without insurance. Additional previous positions included work with the Church Health Center and as the director of a local Head Start program. Dorcas continues to serve on several community boards, including the Community Foundation of Greater Memphis, Memphis and Shelby County Crime Commission and the Vitalant Community Advisory Board. She is a native Memphis with deep roots and heritage centered on service, particularly for underserved and vulnerable communities.
Her research interests include analyzing the impact of local government organizational structures, policy development and processes impacting the social and economic mobility of low income and vulnerable populations.
Eric Harris
Email: dhrris29@memphis.edu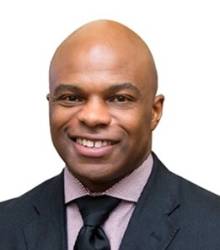 Eric Harris was born in Memphis, TN, and is a proud graduate of Shelby County Schools. Eric continued his education at the University of Tennessee at Knoxville, where he received a Bachelor of Arts Degree in History and Secondary Education. He furthered his education at Christian Brothers University, where he received his Master of Science in Educational Leadership and earned an Executive Master of Business Administration from the University of Memphis.
As an educator, Eric initially began his career in education as a history teacher and coach. While he successfully coached basketball on the AAU level, winning several district, state, and national championships. He also coached basketball on the high school level, winning District Coach of the Year. Eric later shifted to school administration, first as an assistant principal at Cordova High School and then at White Station High School. In 2010, he then returned to his alma mater, East High School, to serve as principal. In 2015, he accepted a position as Director of Student Operations for the State of Tennessee Achievement School District, before becoming a School Administrator in the Whitehaven Empowerment Zone in Memphis. It was the experience of supporting turnaround efforts in one of the lowest performing elementary schools in the State of Tennessee that sparked his primary research focus on the foundations of learning and the importance of vertical alignment of primary, secondary, and post-secondary institutions. This alignment delivers an education that best prepares students to positively impact the economy. Eric currently serves as school principal at the Geeter School, a pre-k through 8 grade school currently on the State of Tennessee Priority List. Eric believes all learners must be provided with an equitable learning environment designed to ensure their success both academically and socially. Schools are the hubs of urban communities and must be a conduit of the holistic nurturing of students and families.
His research interests explores the intersection of education policy, school administrative behavior, and the local economy to spur educational success for vulnerable populations.
Charia Jackson
Email: vjacksn@memphis.edu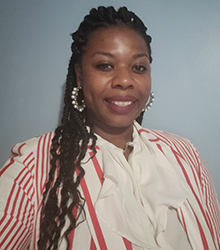 Charia Jackson is a graduate student in the Urban Affairs PhD program at the University of Memphis. She holds both a Master of City and Regional Planning and Bachelor of Business Administration with a concentration in Marketing Management both from the University of Memphis­–she is driven by doing. Her goal for returning to academia is to develop advance-level institutional knowledge and practical skills to be able to expand her professional opportunities in the field of local community and economic development. She serves on serval organizations boards that includes, BLDG Memphis, a local coalition of CDCs and individuals seeking to improve the quality of Memphis' different communities; Community Lift, a funder/supporter of local community and economic activity through the city; Tennessee Housing Development Agency Home Buyer Education Initiative Advisory Board; and Frayser Connect Advisory Board, as way to influence investment in Frayser and similar communities throughout Memphis.
Her path into the local community development sector began as a volunteer of the Frayser Community Development Corporation and later flourished into a leadership role within the agency as its deputy director. On this journey she has held many roles in the agency, but it was her role in designing and implementing the agency's HUD-certified Housing Counseling program at the onset of the Financial Crisis, that she realized she had a passion for identifying neighborhood issues/challenges and seeking out policy and programs as sustainable solutions for neighborhood growth. She spent many years researching the Frayser market, to include its high rate of foreclosures and bankruptcies. This led to the development of Housing Counseling Program that would assist thousands of residents in the community with becoming an informed homeowners and or aid existing homeowners with sustainable home preservation services. Frayser has overcome the high rates of foreclosures and its values have rebound and on the continual rise. Her next mission is work diligently in the same community and explore ways to build economic prosperity amongst its residents.
Her research interests are formed within understandings of neighborhood structural racial inequities and addressing the GAPs for growth and opportunity in divested communities. She is inspired to explore if communal wealth building could alleviate poverty and build areas of sustainable growth.
To learn more about Miss Jackson and her personal journey devoted to neighborhood development visit www.realurbanconcepts.com.
Kenny Latta
Email: kslatta@memphis.edu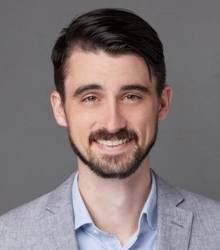 Kenny Latta is a native Memphian and currently serves as an instructor and student advisor in the Department of Anthropology at the University of Memphis (U of M). Kenny earned his Master's of Arts in Anthropology from the University of Memphis in 2014 and holds a Bachelor of Arts in Religion and Philosophy from Christian Brothers University. Kenny's master's thesis focused on the impact of community gardens in the city of Memphis neighborhoods as part of a larger collaboration with faculty from the U of M Department of Counseling and the local nonprofit, GrowMemphis.
Prior to joining the U of M faculty in 2018, he served as coordinator of special projects for the local nonprofit Center for Transforming Communities (CTC) where he supported community organizing efforts in a variety of low-income neighborhoods in Memphis. While at CTC he also oversaw all the organization's program evaluation, using a range of quantitative and qualitative methodologies to investigate the impact of the organization's community organizing and community building strategies.
His research interests include analyzing the role of community organizing and place-based social movements in gentrification and housing affordability in the United States.
Mahdis Modaresi
Email: mmdaresi@memphis.edu
Linkedin: www.linkedin.com/in/mahdismodaresi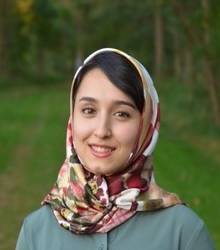 Mahdis Modaresi is a Ph.D. student and graduate assistant in the Urban Affairs Program at the University of Memphis. Prior to coming to the University of Memphis, Mahdis received her M.A. degree in Environmental Policy and a graduate certificate in Urban Environmental Policy and Planning from Lehigh University, PA. During her master's study, she was working as a community fellow and an intern at Lehigh Valley Planning Commission (LVPC) and was engaged in various planning and development projects. She received her B.Sc. degree in Urban Planning and Design from the Art University of Isfahan, Iran.
Her research interests analyzes urban planning efforts and urban decision-making around land use, the impacts of planning on urban inequality, smart cities, spatial analysis, and urban informatics and visualization.
Dana Sjostrom
Email: dana.sjostrom@memphis.edu
Dana Sjostrom works to support science-based decision making and encourage thoughtful, equitable governance strategies and policies. She is a Certified Floodplain Manager and holds a Master of Science from Texas A&M University - Corpus Christi in Curriculum & Instruction, a second Master's of Science from the University of Memphis focusing on City & Regional Planning, and a BSc in Evolutionary Biology from the University of Alberta.
Currently, she works in the field of sustainability planning for Shelby County Government in Memphis, TN, allowing her the creative space to incorporate resilience principles into government operations and programs. Her current role in Memphis-Shelby County's Division of Planning and Development, Department of Housing works to incorporate these sustainable and science-based approaches into federal grant program management and to advance innovative financing strategies for more equitable infrastructure investments. Since 2019, she has helped secure and manage over $2.7M in grant awards for Shelby County, including funding through the Southeast Sustainable Directors Network, the Urban Sustainability Directors Network, Environmental Protection Agency, Department of Energy, and TDEC's Office of Energy Efficiency. Dana also helped facilitate and contribute content to the Mid-South Regional Resilience Master Plan, the Memphis Area Climate Action Plan, and the Smart Memphis Plan (no dinosaurs!). She continues efforts to guide and facilitate the development of Memphis' first Environmental Impact Bond, serving as an innovative pilot for outcome-based financing tools with both green and social co-benefits. Her research has led to publications in journals including Frontiers in Ecology and Evolution, Nature Sustainability, Current Opinion in Environmental Sustainability, and she has recently submitted work to Nature Climate Change. Her research engages transdisciplinary colleagues in advancing our understanding in climate adaptation, boundary spanning, and knowledge co-production spaces.
Her research interests currently work to tackle applied methods to address disparate impacts from climate change and public policy decisions and seek ways to finance large-scale resilience and equity-focused investments.
Alex Warner
Email: arwarner@memphis.edu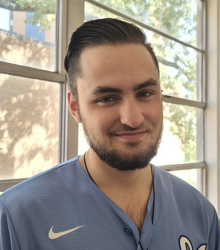 Alexander Warner is a new student of the Urban Affairs Ph.D. Program at the University of Memphis. He holds an M.S. in Environmental Policy & Science from the University of Denver and a B.S. in Public Administration from the University of Wisconsin – Green Bay. Alex currently works as a graduate assistant for the University of Memphis and as a part-time administrative assistant for the Missouri WIC program. During his time with the Missouri WIC program, Alex was the lead in the planning and creating the first telehealth program to exist within the state. He also worked as a legislative assistant for the Wisconsin State Senate while pursuing his bachelor's degree. Outside of academia and work, Alex enjoys hiking, traveling, and building computers.
His research interests include exploring the environmental effects of urbanization and environmental justice. Specifically, he is interested in equity issues surrounding the location and redevelopment of brownfield sites. He also is intrigued in what methods can be utilized to solve the increased frequency of polluted runoff in urban settings.
Austin Wyatt
Email: atwyatt@memphis.edu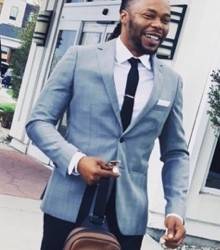 Austin T. Wyatt Sr. is a student in the Ph.D. Urban Affairs program. As a researcher, he has worked closely with the Black community and other people of color to use his education and lived experiences to benefit marginalized members of society. Recent research projects include: working with the SoulsvilleUSA community in South Memphis with its best practice research and their creation of the Neighborhood Revitalization Report, working with the American Anthropological Association (AAA) Committee on Minority Issues in Anthropology, conducted research as part of the Community Planning and Ecological Design (CoPED) 2018 international summer school in Sicily, and he conducted his Masters practicum research in conjunction with the American Civil Liberties Union of Tennessee (ACLU-TN).
Austin Sr. holds a Master's in Applied Anthropology from the University of Memphis and a B.A. in Sociology from the Tennessee State University. In addition to his academic research, he works as the Education Supervisor for the non-profit organization Youth Villages, a residential treatment facility for at-risk youth. He is also a mentor for several young men and underprivileged youth in Mississippi and Tennessee. He is a member of the American Anthropology Association and the Society for Applied Anthropology.
His research interests center on criminal justice reform and explores how the culture of policing contributes to racialized disparities within the U.S. criminal justice system and perpetuates violence.