News
Read the newest updates on WYXR and the new partnership in the Spring 2020 and Spring 2021 editions of CCFA Voices.
- Monday, July 6, 2020 -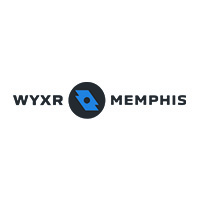 Crosstown Radio Partnership Announces New Call Letters, Branding, Hires
Crosstown Concourse, Daily Memphian and the University of Memphis radio partnership to launch early fall under WYXR call letters.
Learn more about the radio station >
---
- Monday, November 11, 2019 -
UofM Announces Anticipated Radio Partnership with Crosstown Concourse and Daily Memphian
WUMR FM 91.7, which began broadcasting in 1974, will be transforming as part of an anticipated newly created nonprofit radio company, in cooperation with Crosstown Concourse and The Daily Memphian, pending approval at the UofM Board of Trustees meeting on Dec. 4.